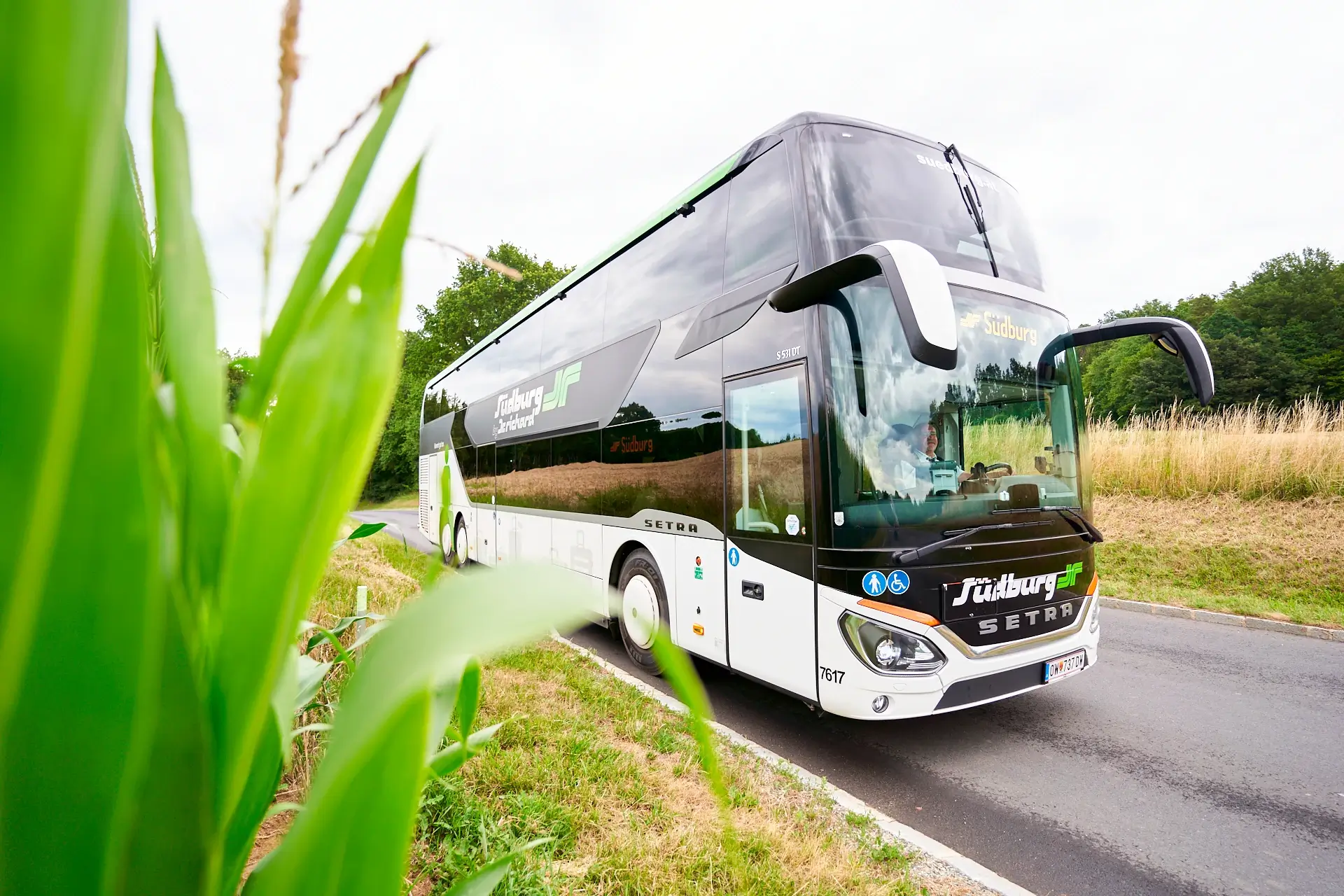 G1 bus route – info & timetable
The most important commuter connection between Southern Burgenland and Vienna. Get all the information about the G1 bus route here.
G1 – Our green commuter route
The G1 bus route (Güssing–Oberwart–Vienna) is not only an attractive commuter connection, it is also rightly called the "green parade route" – with 470,000 passenger journeys per year and an average distance of 130 kilometers per trip, the G1 is the most important commuter connection between Southern Burgenland and Vienna. Since our passengers are not using their cars, more than 4,000 tons of CO2 are being saved annually.
G1 Timetables
G1

Wien - Oberwart - Großpetersdorf/Stegersbach - Güssing - Jennersdorf

Operator: Dr. Richard - Südburg

311

Wien – P+R Pinggau Süd (Schäffernsteg) – Hartberg -Graz

Operator: Dr. Richard
G1 Tarife & Ortspläne
Alle Informationen für Sie zusammengefasst, damit Sie bereits vor Abfahrt bestens informiert sind. Wir freuen uns, Sie auf unserer Strecke begrüßen zu dürfen und wünschen eine gute Fahrt!
Ermäßigungen für die Linie G1
Wir bieten attraktive Ermäßigungen für StudentInnen und SeniorInnen. Einfach und unkompliziert für eine gute Fahrt mit der Linie G1 und 311. Für WochenpendlerInnen zwischen dem Südburgenland und Wien, wie es beispielsweise viele Südburg Kundinnen und Kunden sind, gibt es außerdem die Pendler-Mehrfahrtenkarte.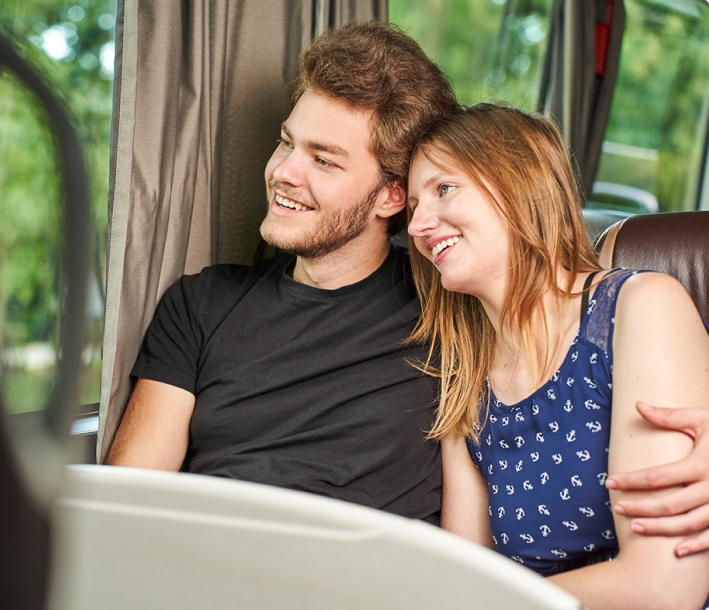 G1 Gutscheine schenken
Ihre Liebsten sind gerne zwischen Wien und dem Burgenland unterwegs? Dann machen Sie Ihnen eine Freude mit unseren Gutscheinen für die Linien G1 und 311.
Fragen Sie jetzt an unter 01 / 33 100 – 246 oder . Ihre Gutscheine können Sie dann bequem gegen Vorauszahlung oder Barzahlung in unserer Zentrale (Stromstrasse 11, 1200 Wien) abholen.
G1 Gutscheine – wichtige Infos
Gutscheine können nur richtungsgebunden für eine bestimmte Strecke ausgestellt werden.
Im Falle einer Tariferhöhung kann es beim Einlösen des Gutscheines zu einem Aufpreis kommen.
Es können nur Gutscheine für Einzelfahrten ausgestellt werden.
Für ermäßigte Gutscheine (Studierende, SeniorInnen) muss beim Kauf ein Berechtigungsnachweis vorgezeigt werden.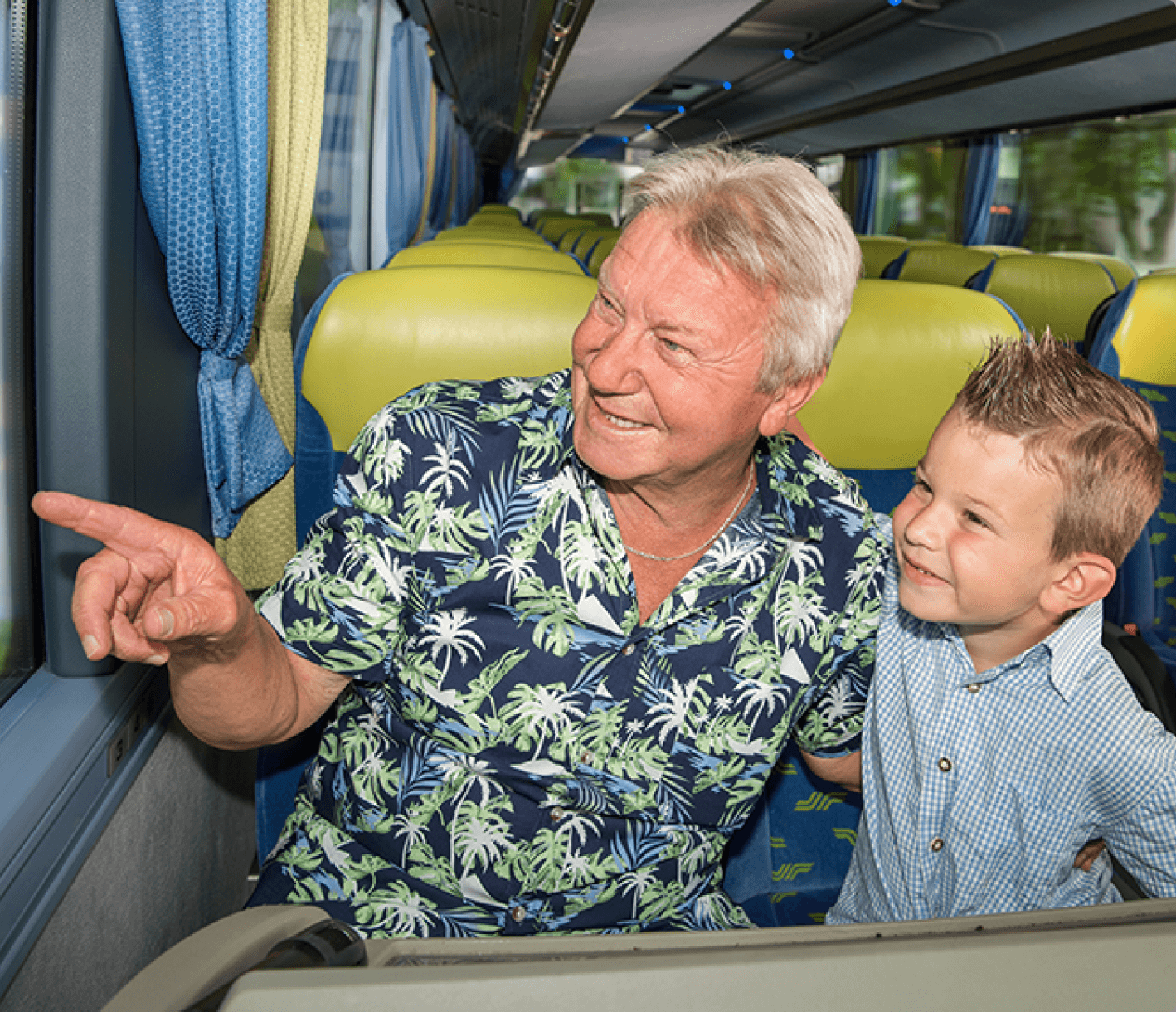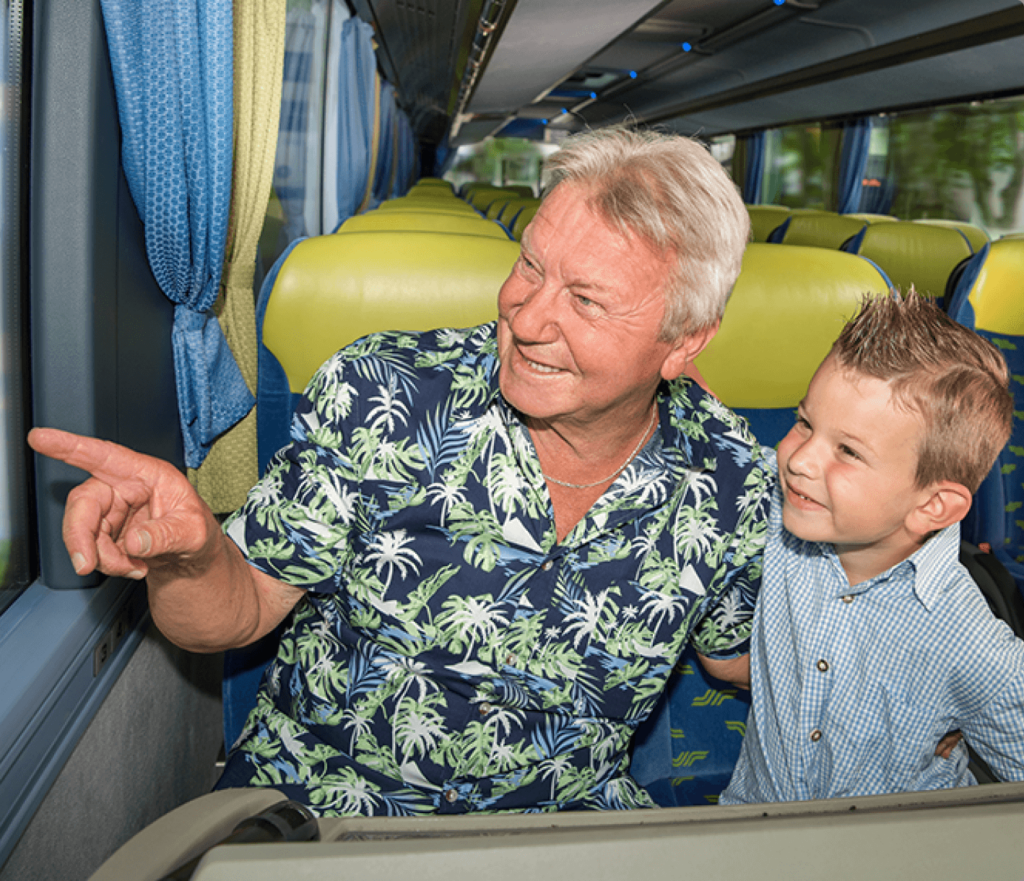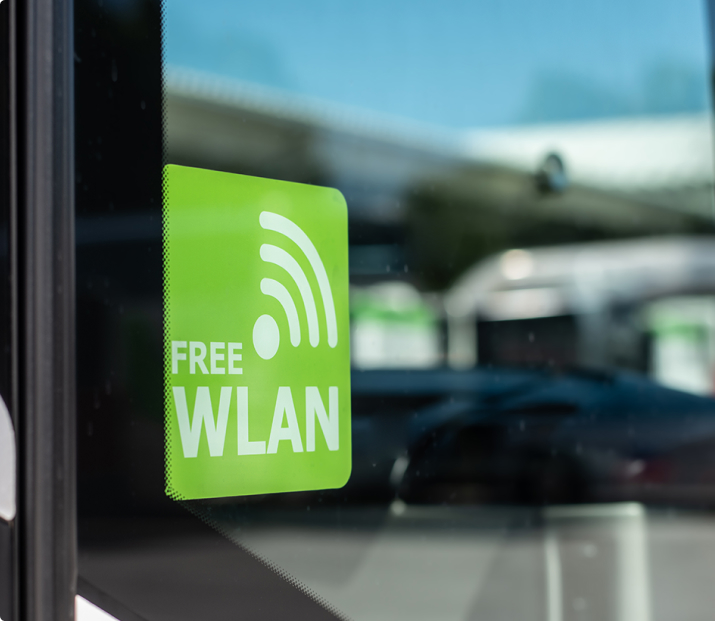 Free onboard WiFi with Dr. Richard
Free WiFi access is available on our modern G1 buses. Take the opportunity to access fast onboard WiFi.
Enjoy the journey and pass the time browsing the Internet.
Simple to connect without a password:
Activate connection wizard
Locate wireless network connection
You'll see "Dr. Richard" on the display
Select & confirm "Terms of Services"
Important notes on the use of WiFi:
For technical reasons there is no WiFi connection while the engine is switched off
Dr. Richard neither assumes responsibility nor provides any guarantee for websites visited and software or hardware used
Our drivers cannot provide any technical information or offer assistance