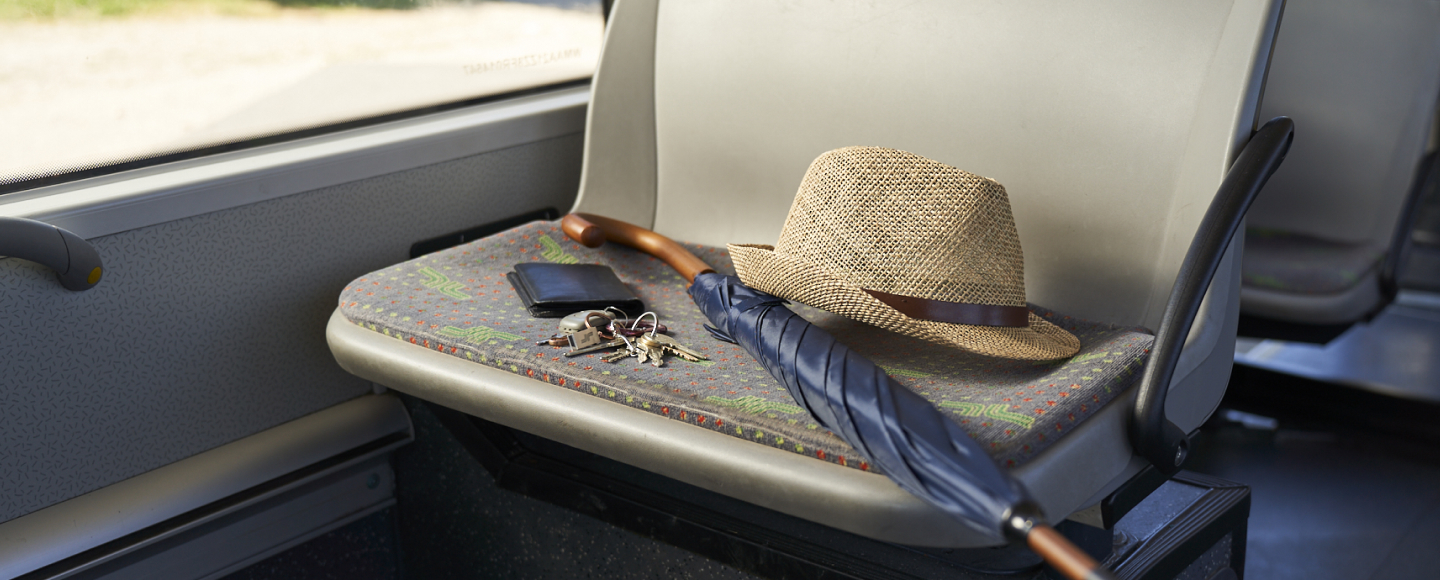 Lost & Found
Did you forget or lose something on one of our buses? Contact the Lost and Found office now. We'll be glad to assist you.
Did you forget something on the bus?
Whether it's a watch, a cell phone or backpack, a school bag or stuffed animal: Our drivers check carefully to see if anything has been left on the bus after each trip and they record all items found. If you have forgotten or lost something on one of our buses, just send us a completed contact form, an email or contact us directly on one of the phone numbers listed.
Please let us know the following key points:
Day the item was lost
Bus route
Direction of travel
Approximate time
Our Lost & Found offices
Dr. Richard – Lost & Found Office Vienna, Lower Austria & Upper Austria
Stromstraße 11, 1200 Wien

Opening hours:
Mo-Th: 07:00 – 16:00
Fr: 07:00 – 13:30

Reachable via public transport:
with line U6, 31, 33 und 5B (Station Jägerstraße)

T +43 1 33 100-355

Albus – Lost & Found Office Salzburg
Julius-Welser-Straße 8, 5020 Salzburg

Opening hours:
Mo-Th: 07:30 – 12:00 and 12:30 – 16:00
Fr: 07:30 – 12:00

Reachable via public transport:
Obus Line 9, Station "Julius-Welser-Straße"

T +43 662 42 4000

www.albus.at
Dr. Richard – Lost & Found Office Steiermark
Puchstraße 176a, 8055 Graz

Opening hours:
Mo-Fr: 07:30 – 17:00

Reachable via public transport:
Straßenbahnlinie 5, Station "Maut Puntigam" or bus line 671, 650, Station "Graz Fasanturmweg"

T +43 316 402003

Dr. Richard – Lost & Found Carinthia
Seebacher Allee 16, 9500 Villach

Opening hours:
Mo-Th: 07:30 – 16:30
Fr: 07:30 – 12:00

Reachable via public transport:
Bus line 8, Station "Seebacher Allee"

T +43 4242 541 33-0

Südburg – Lost & Found Office Burgenland
Steinamangerer Straße 142, 7400 Oberwart

Opening hours:
Mo-Fr: 08:00 – 16:00

Reachable via public transport:
Bus line 7907, 7908, 7910, Station "Mineralöl Mayer"

T +43 3352 38974