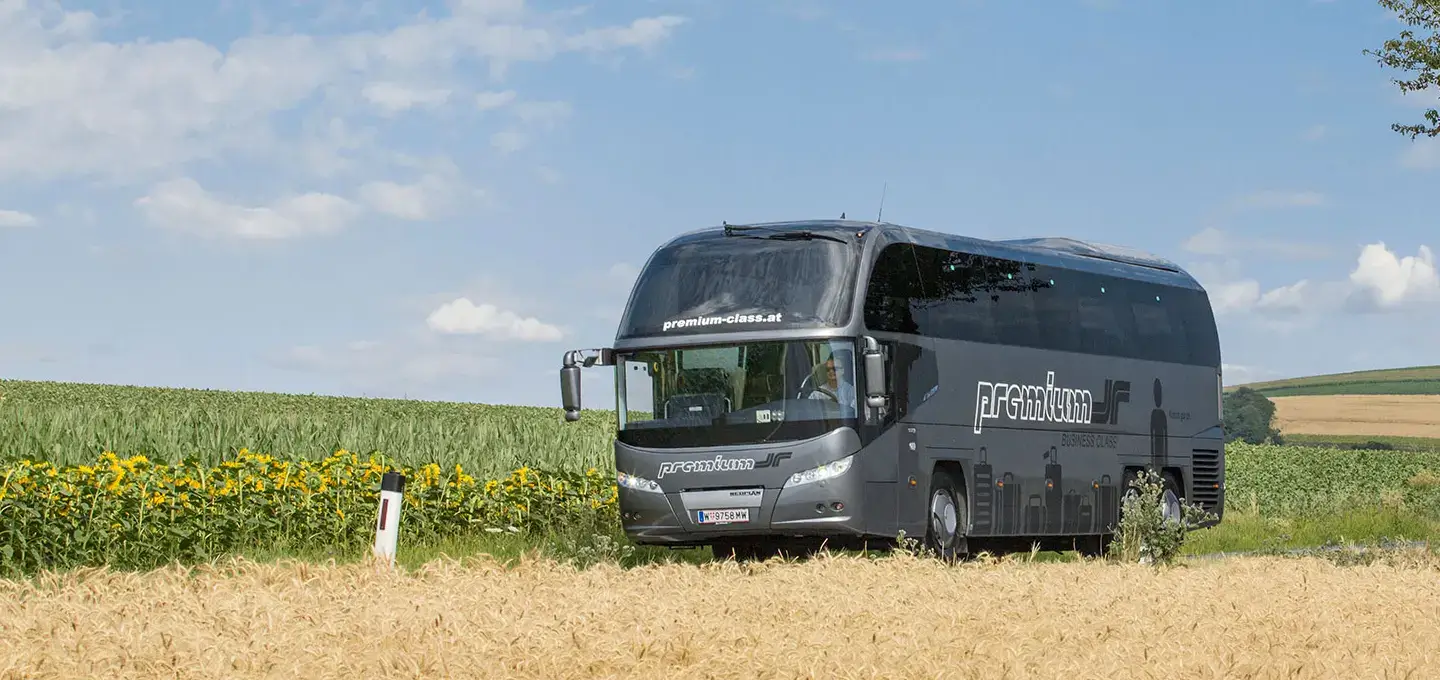 Premium Class
Dr. Richard Premium Class is our offer for demanding guests. When it comes to comfort, equipment and service, no wish is left unanswered. It's for those very special journeys, when you want to arrive both well-rested and in style.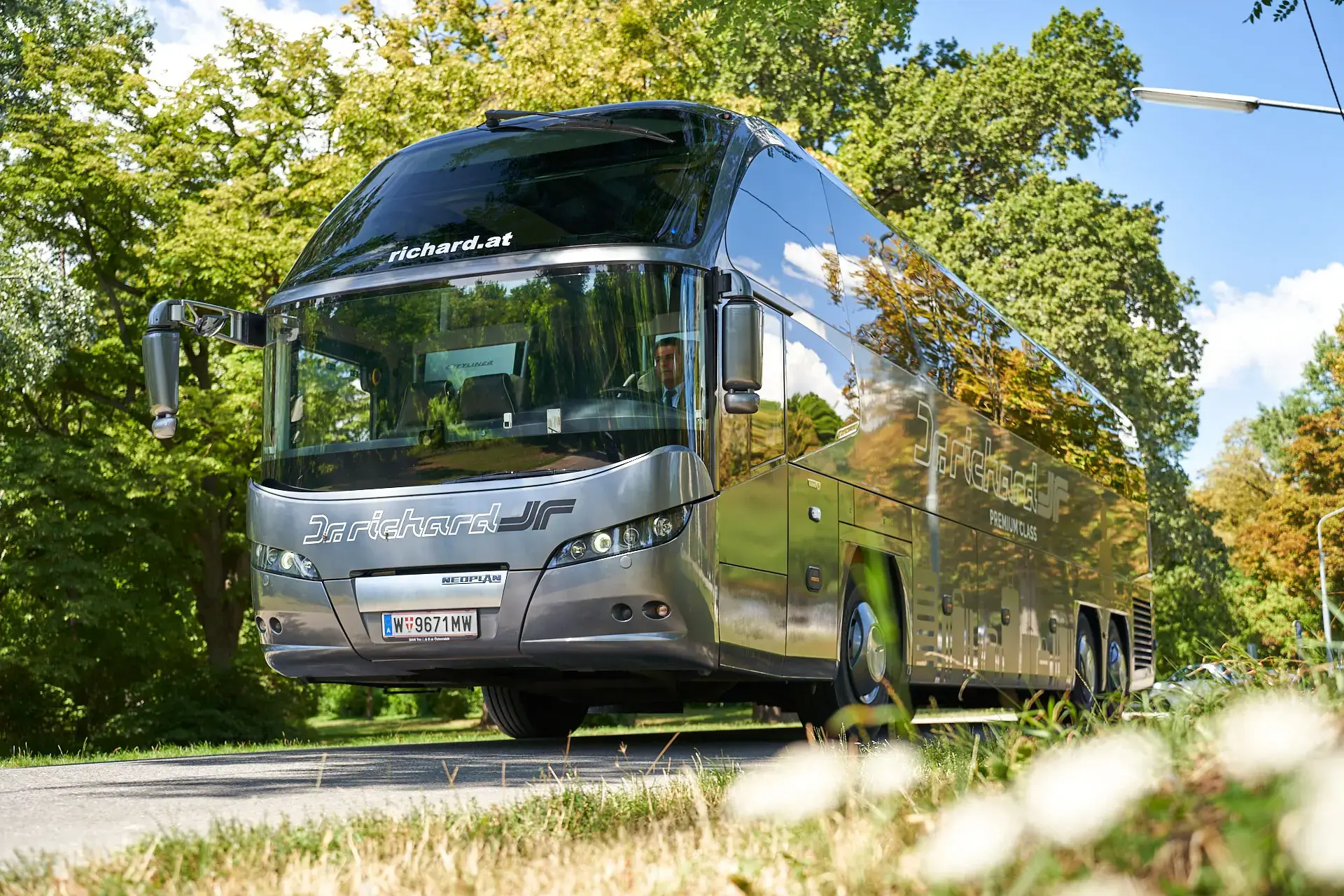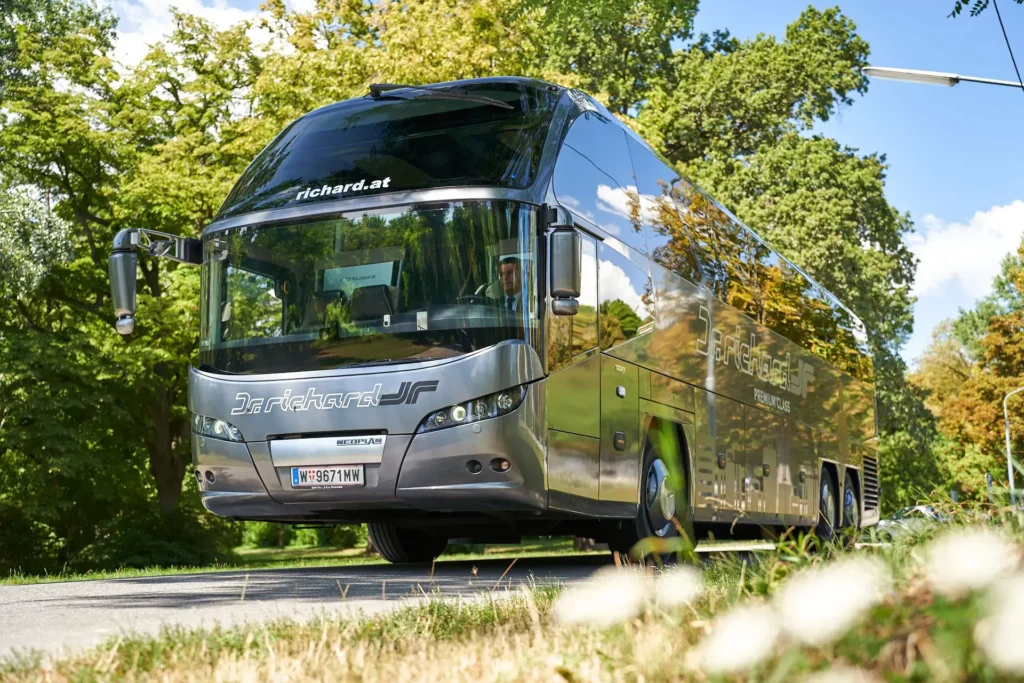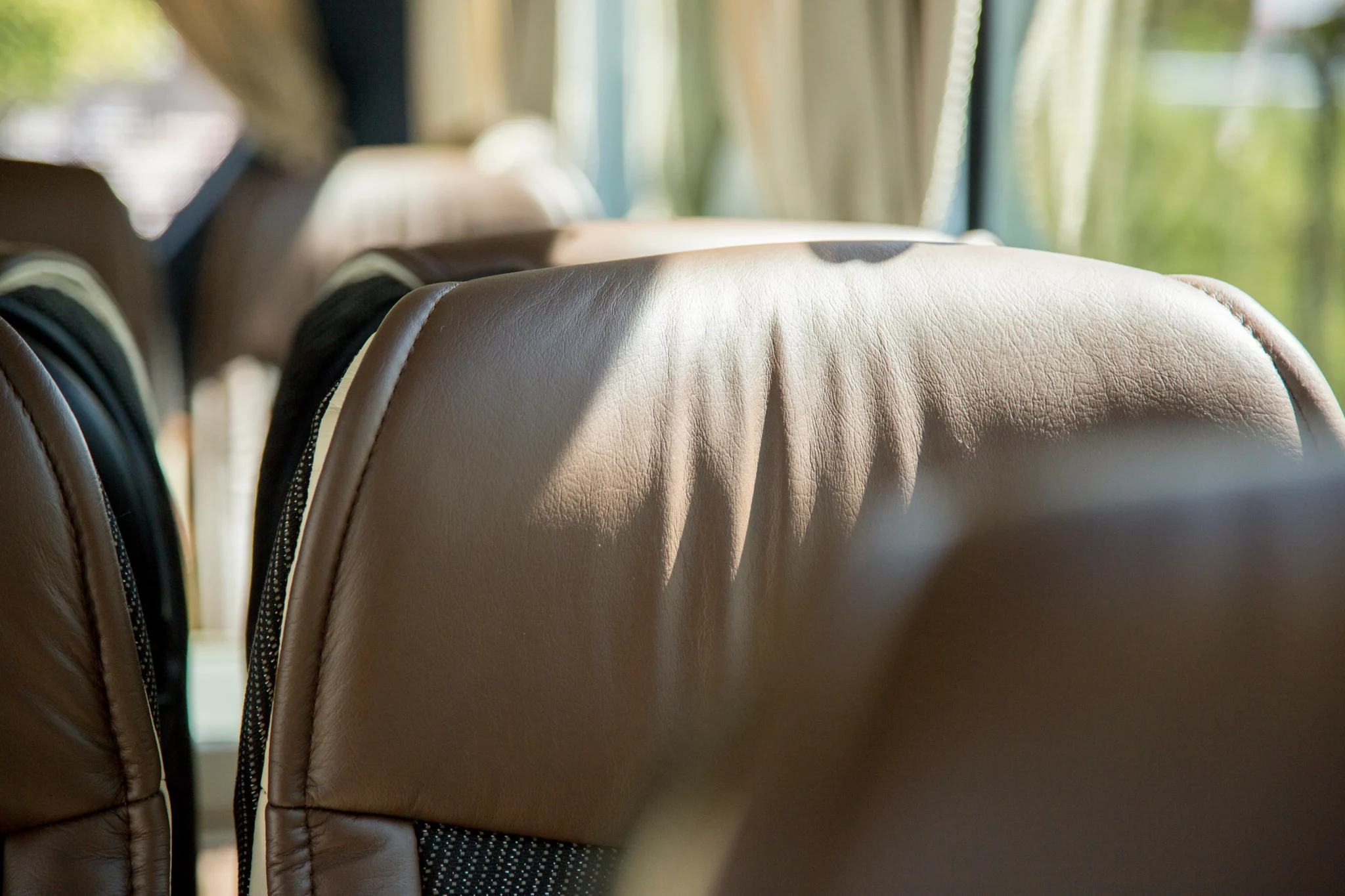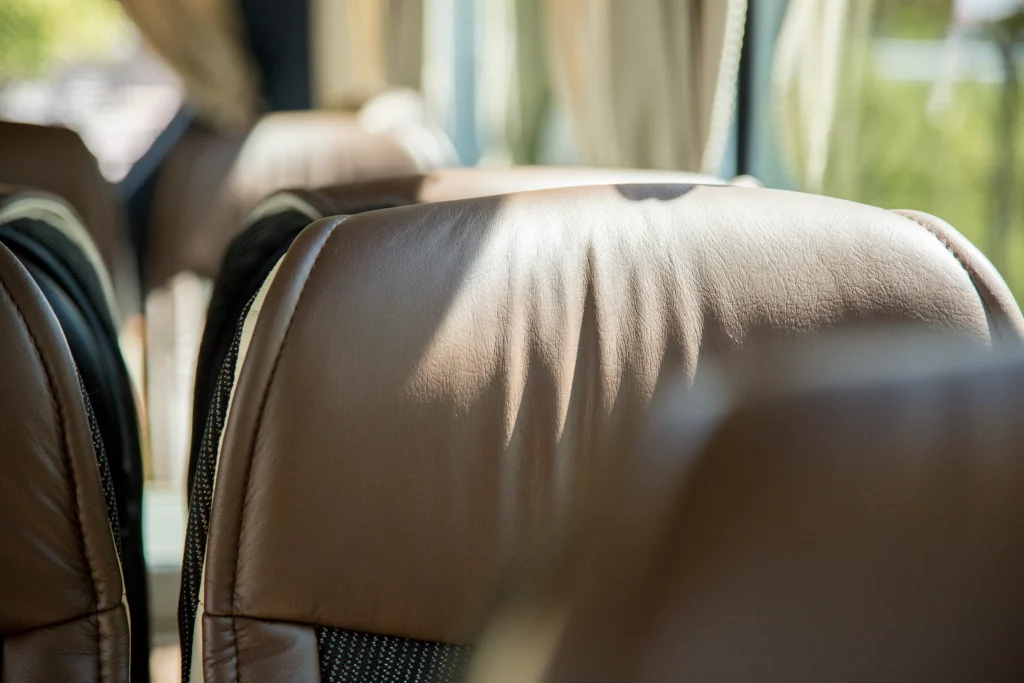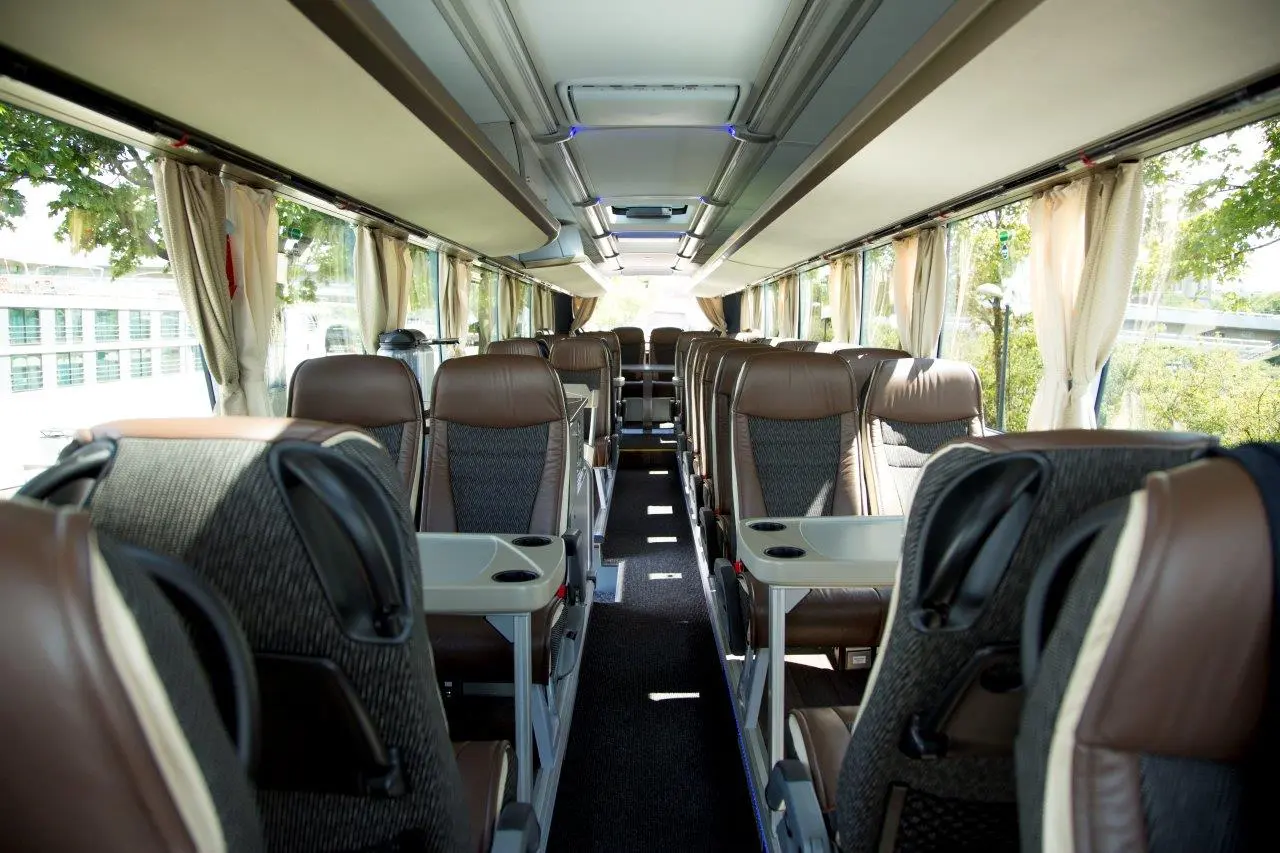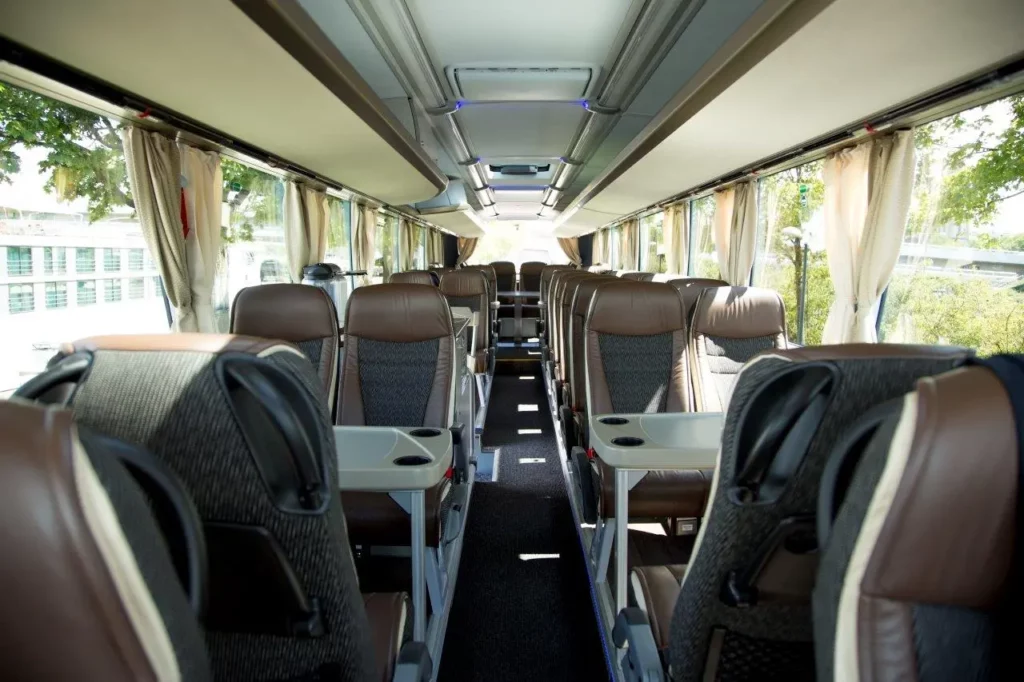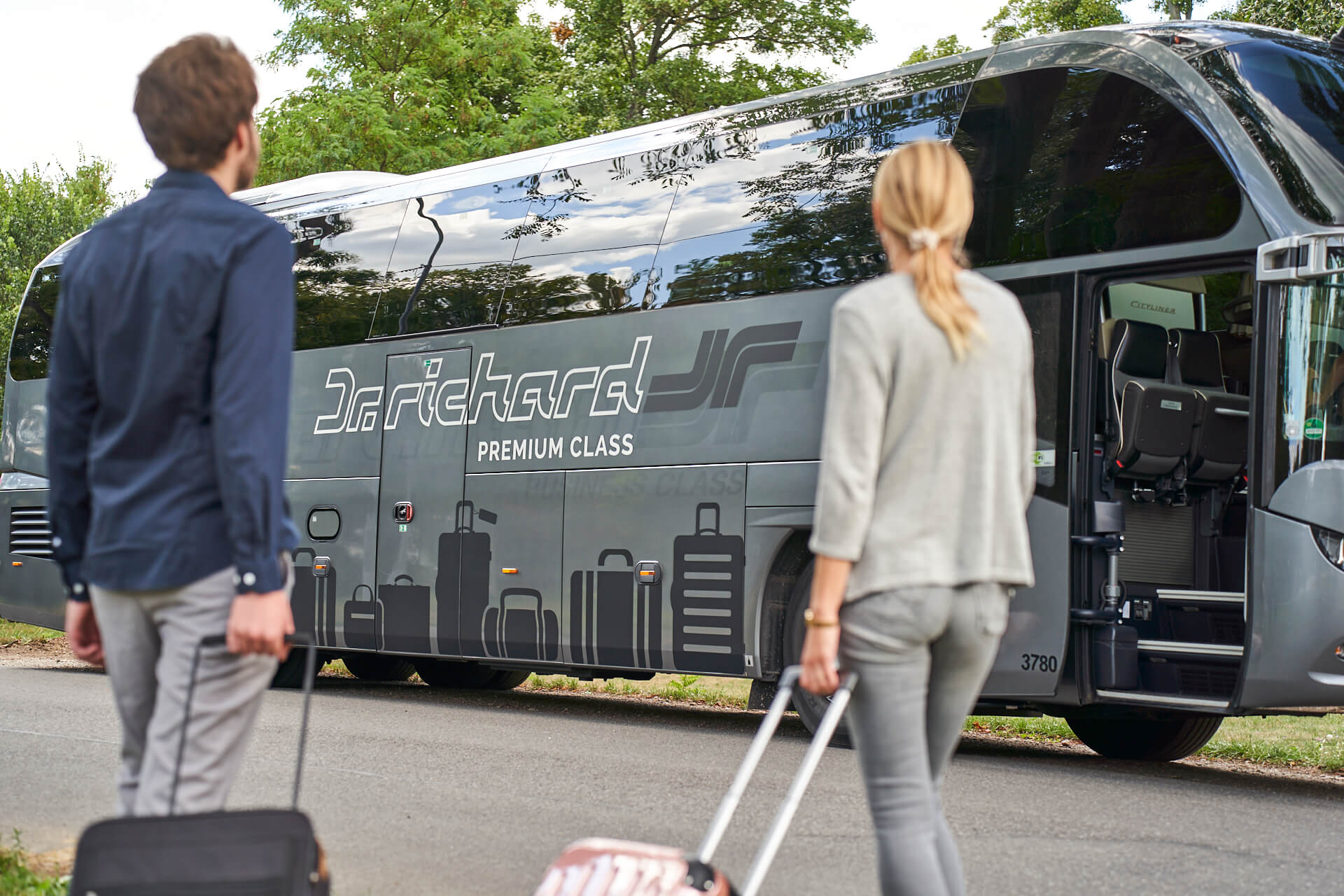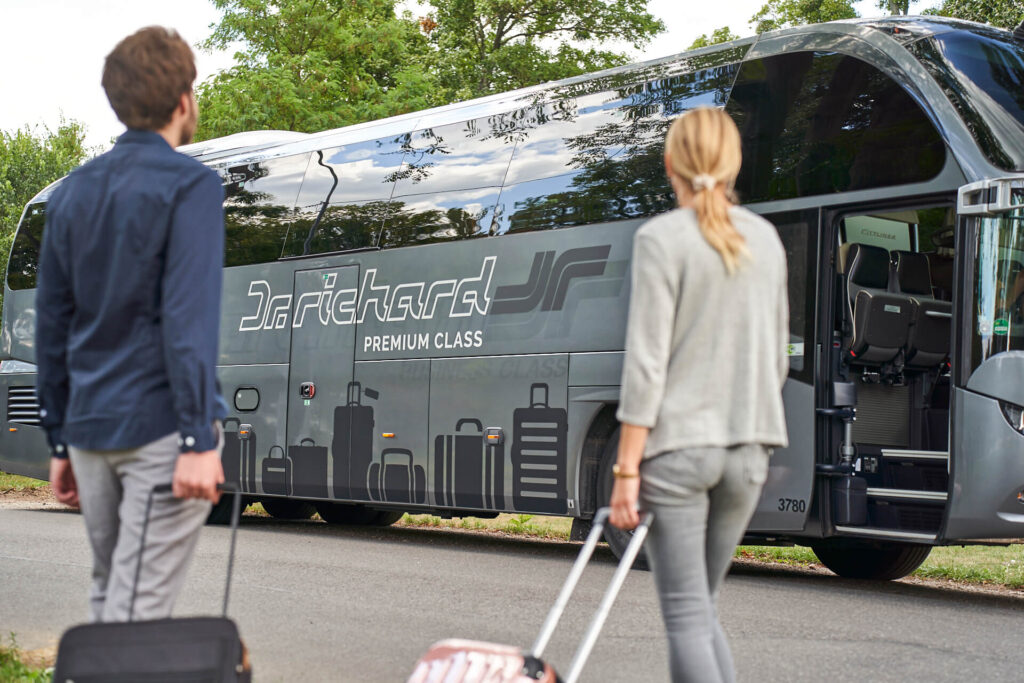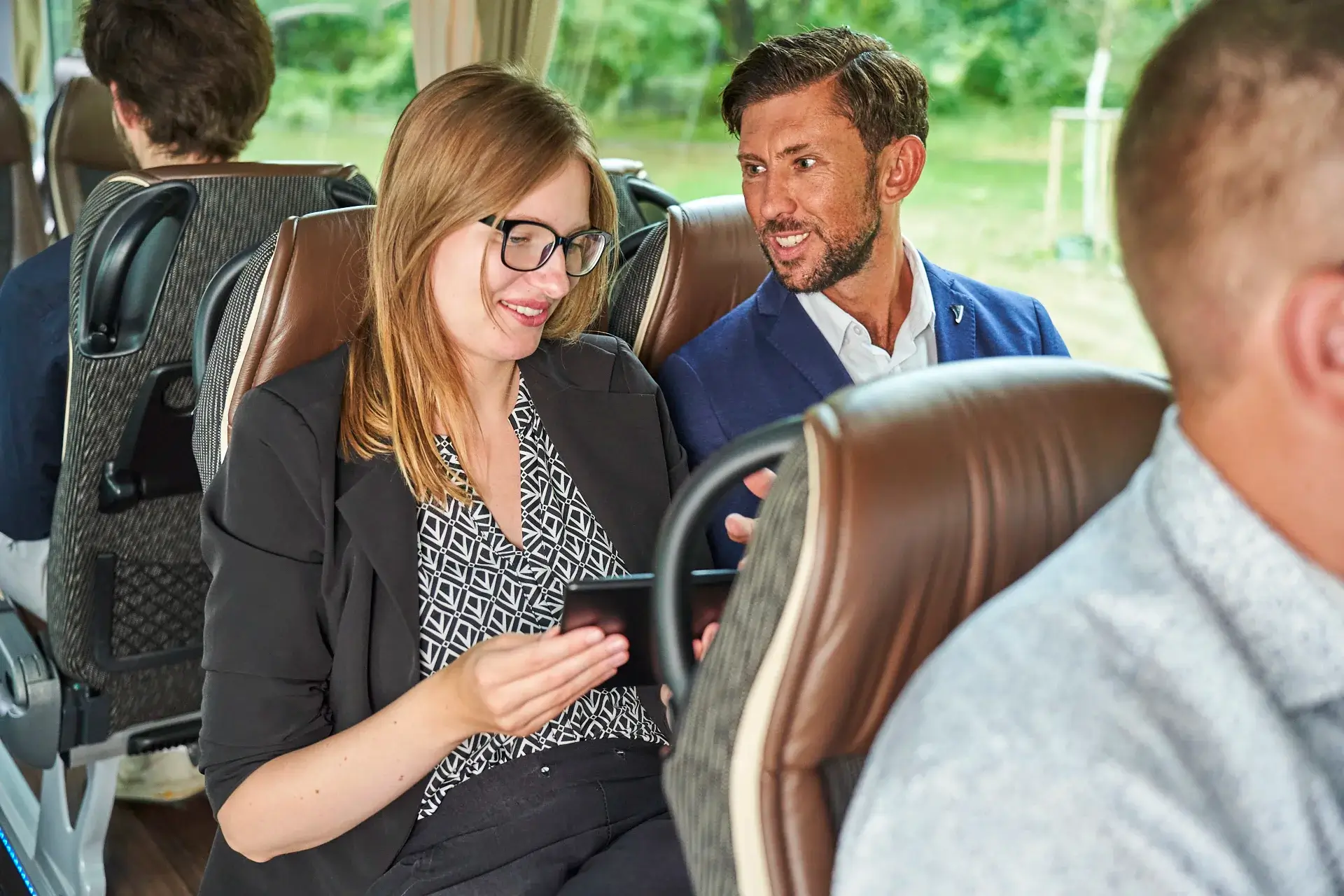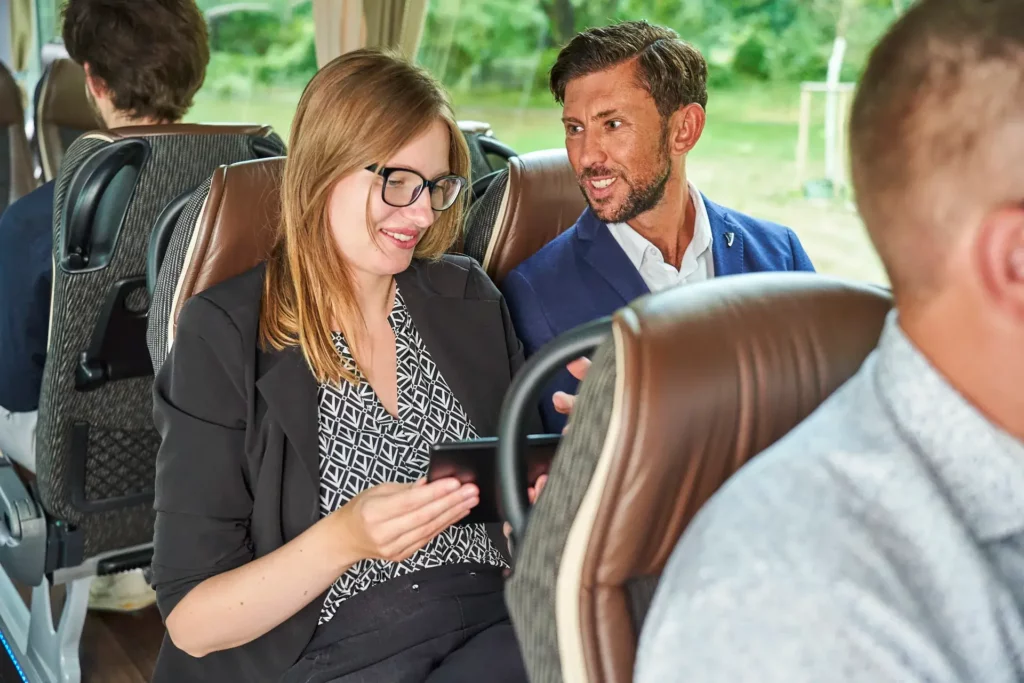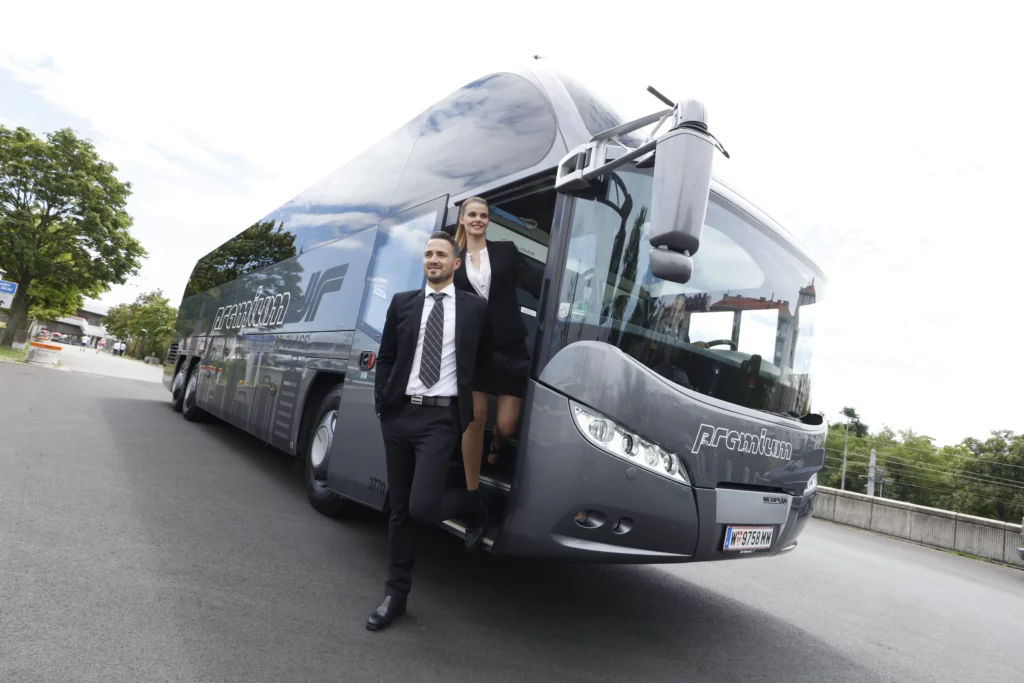 Enjoy the ride
We want to ensure your comfort, whatever the trip or excursion. That's why Premium Class offers extra space and equipment for a very special travel experience.
Lots of room. All the space you need.
Lounge area in the rear. For chatting or working.
Classy wood flooring. For that extra touch of luxury.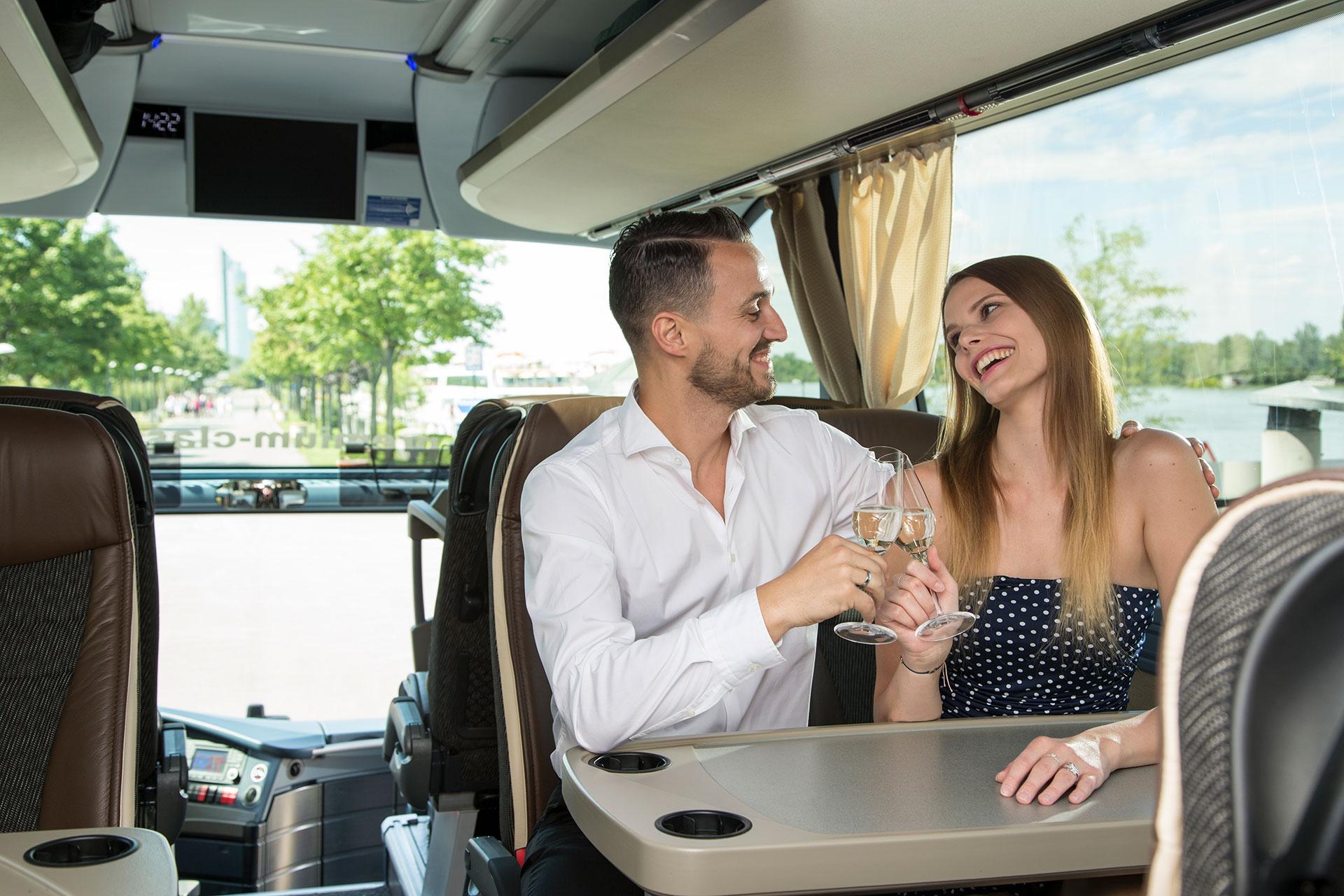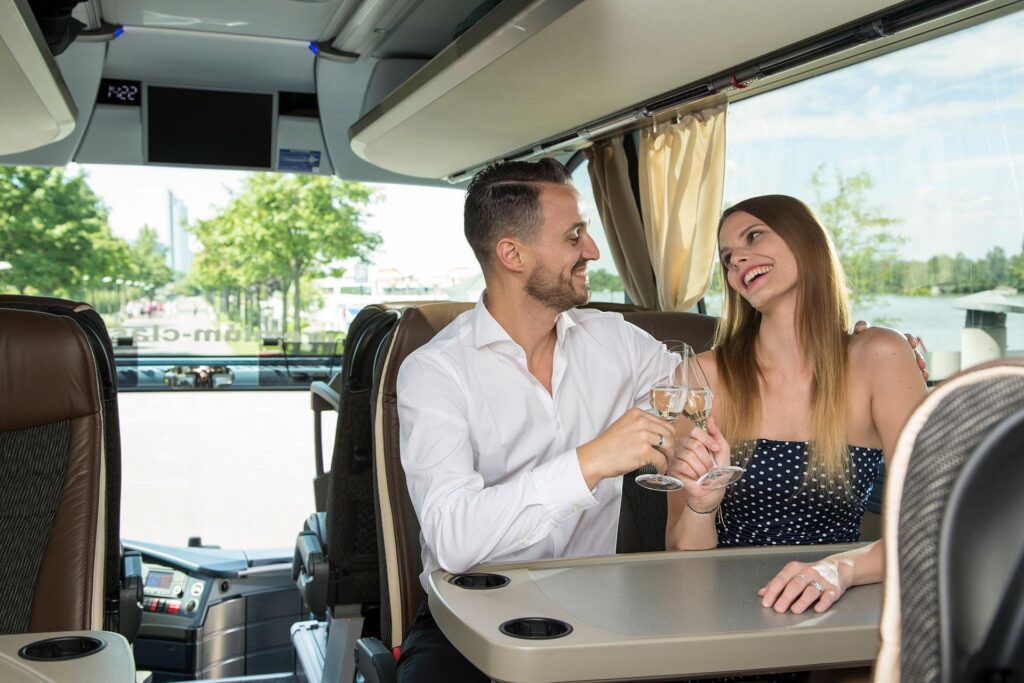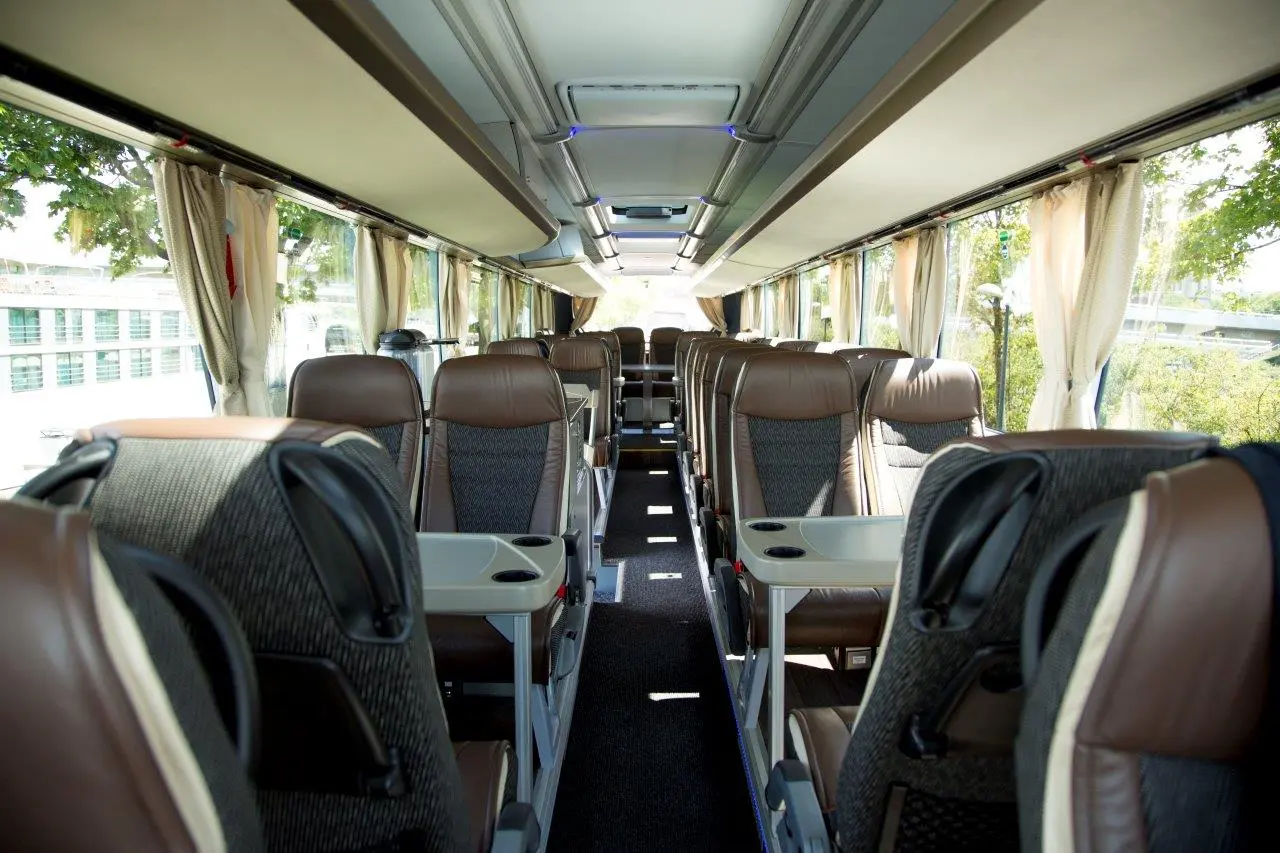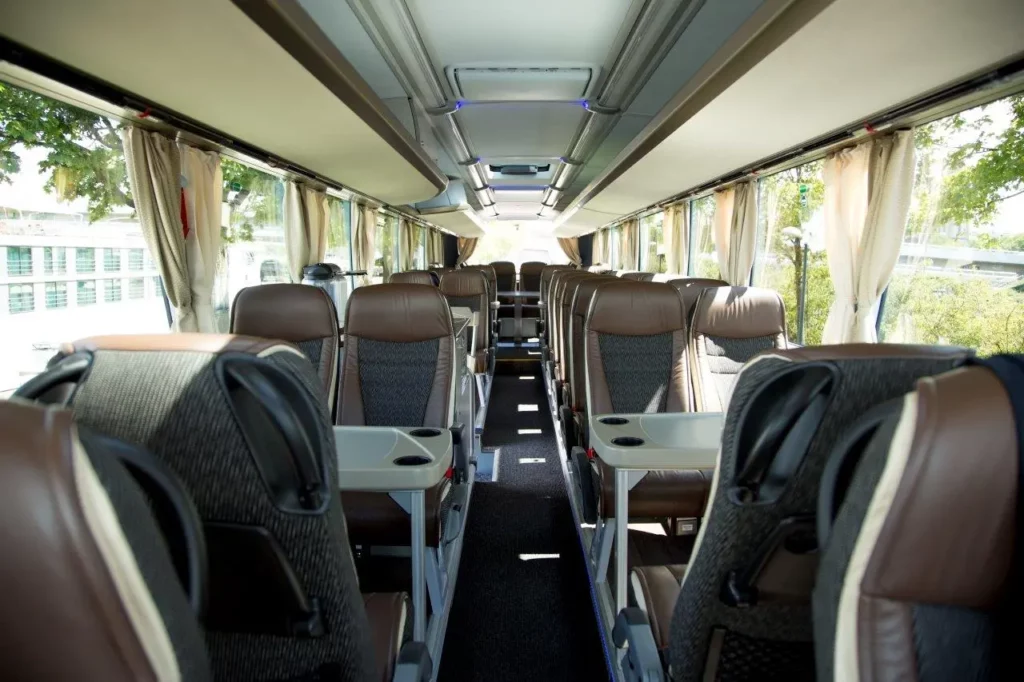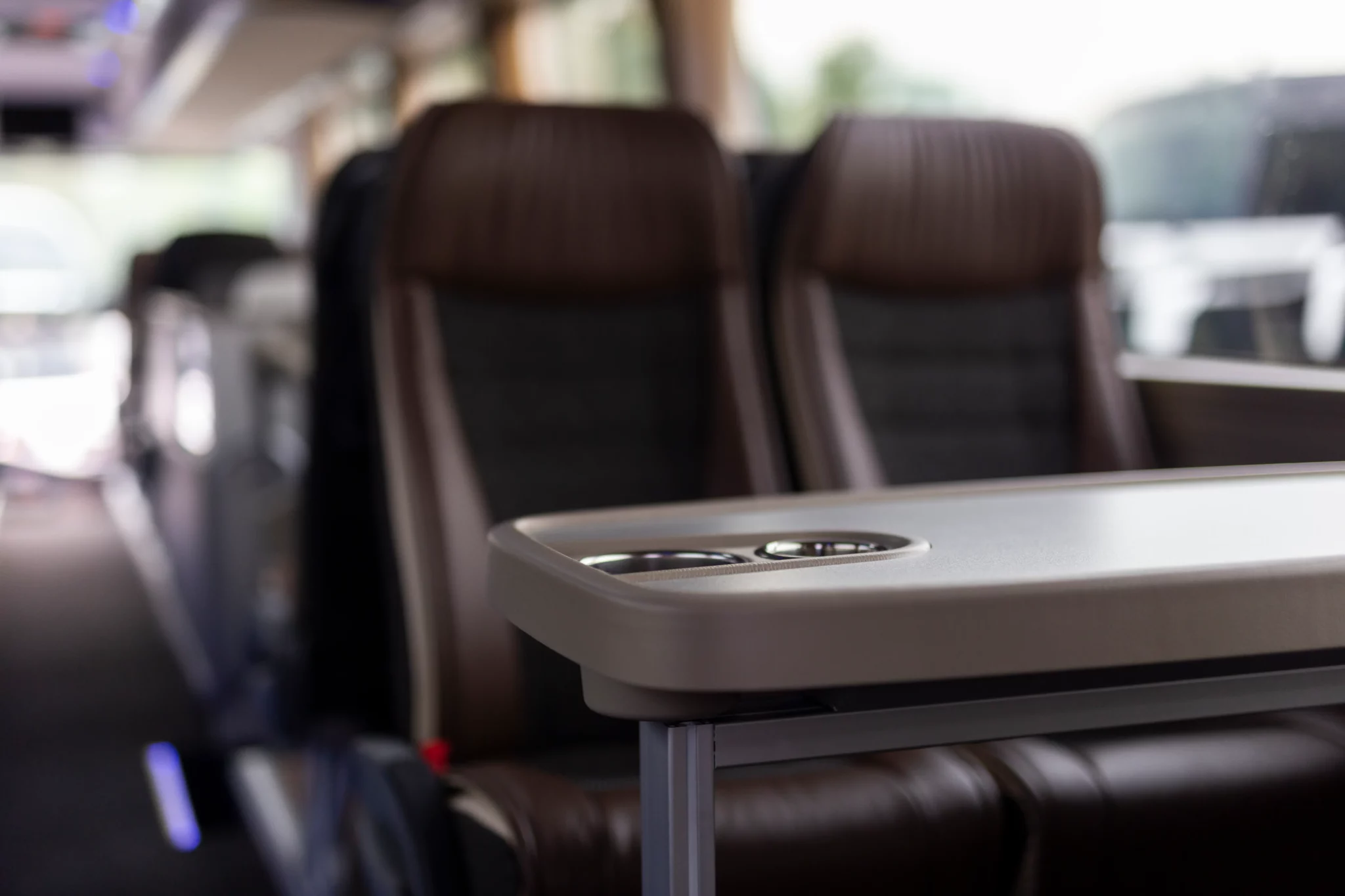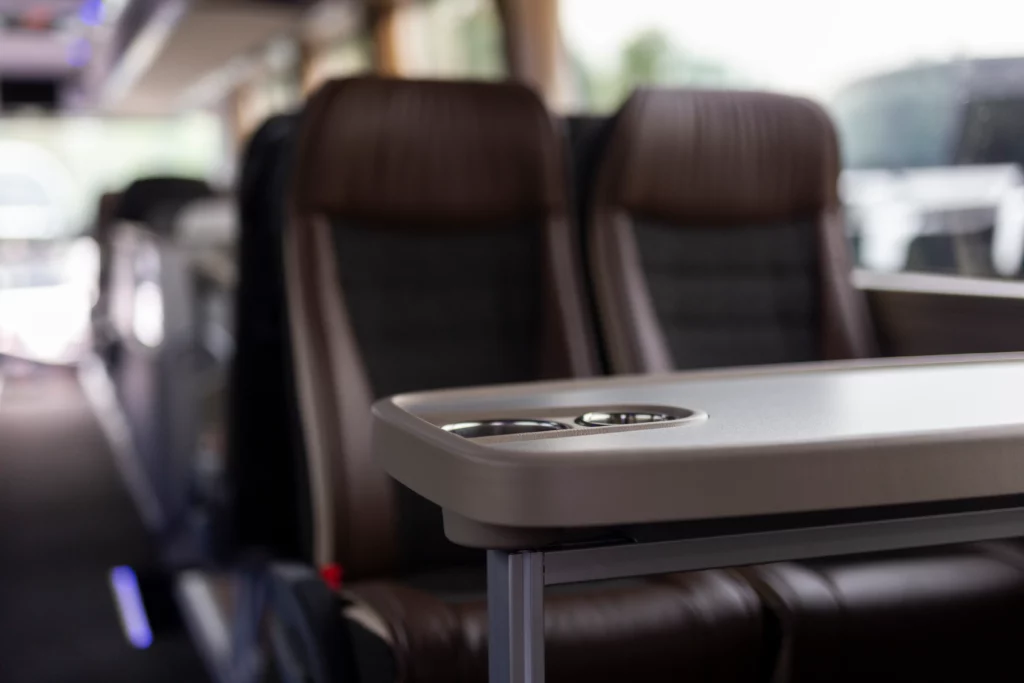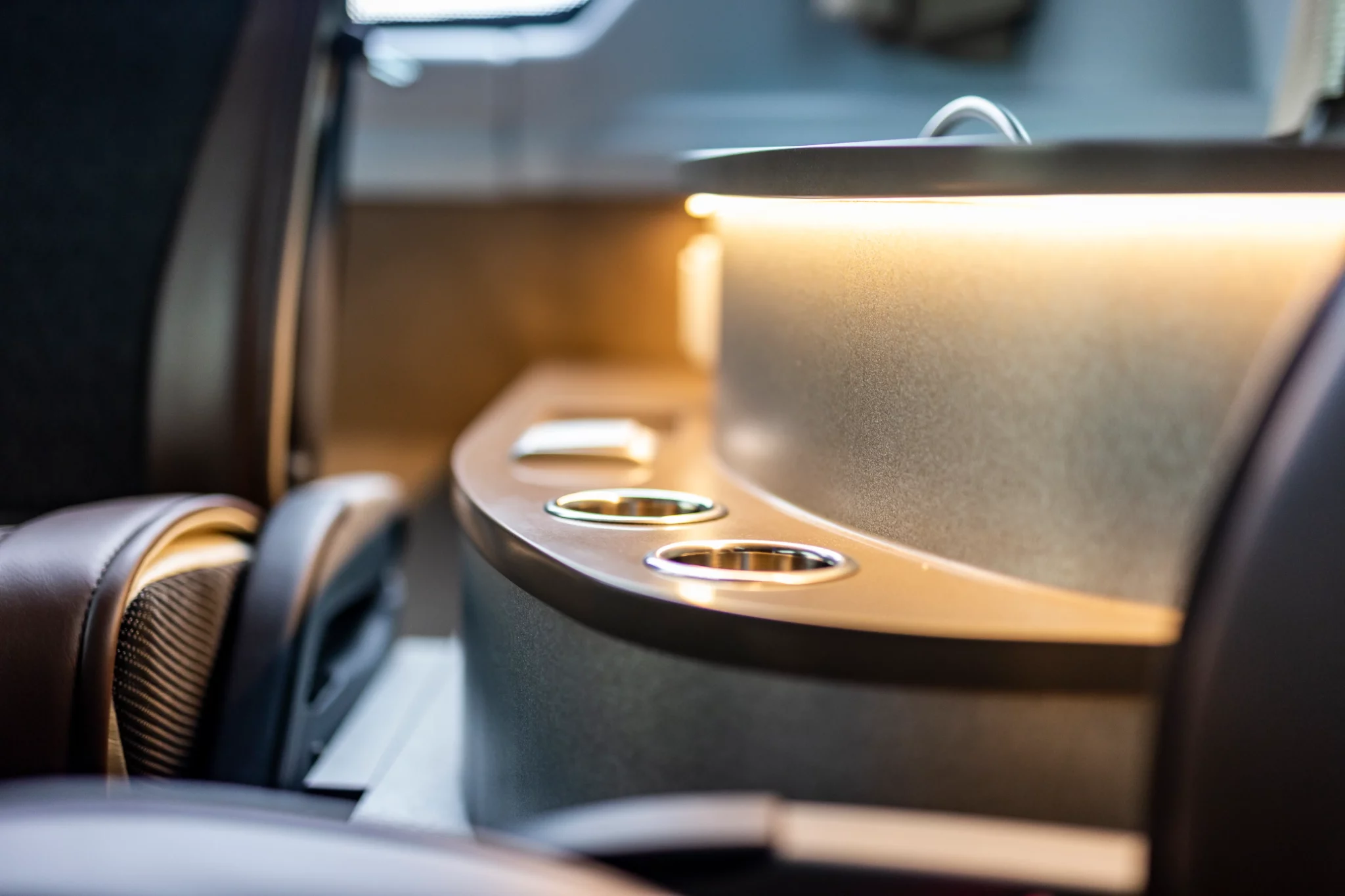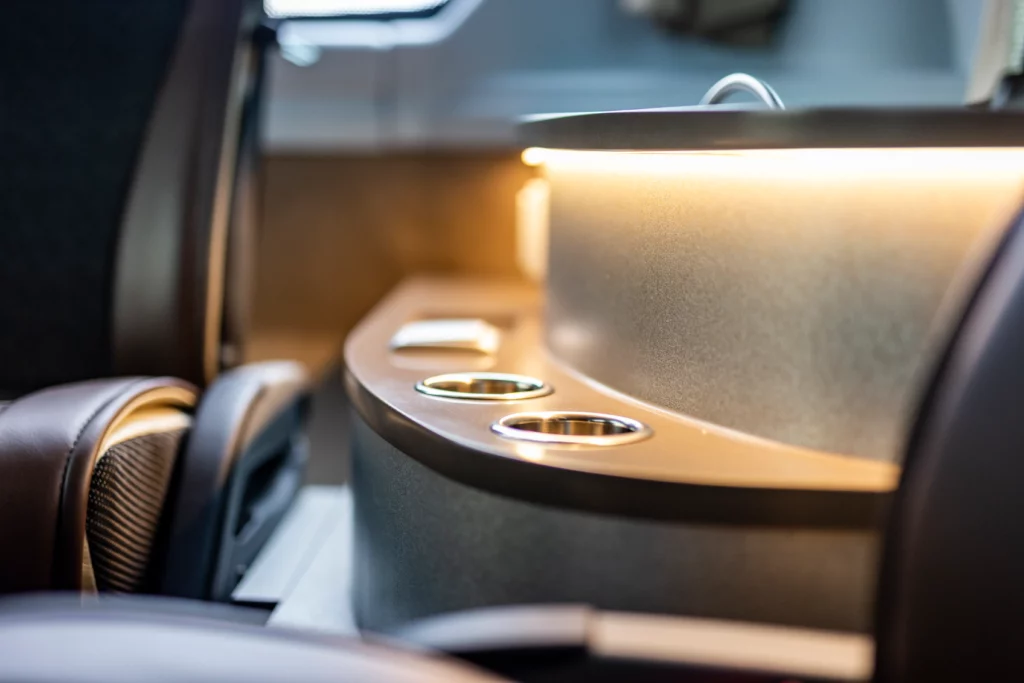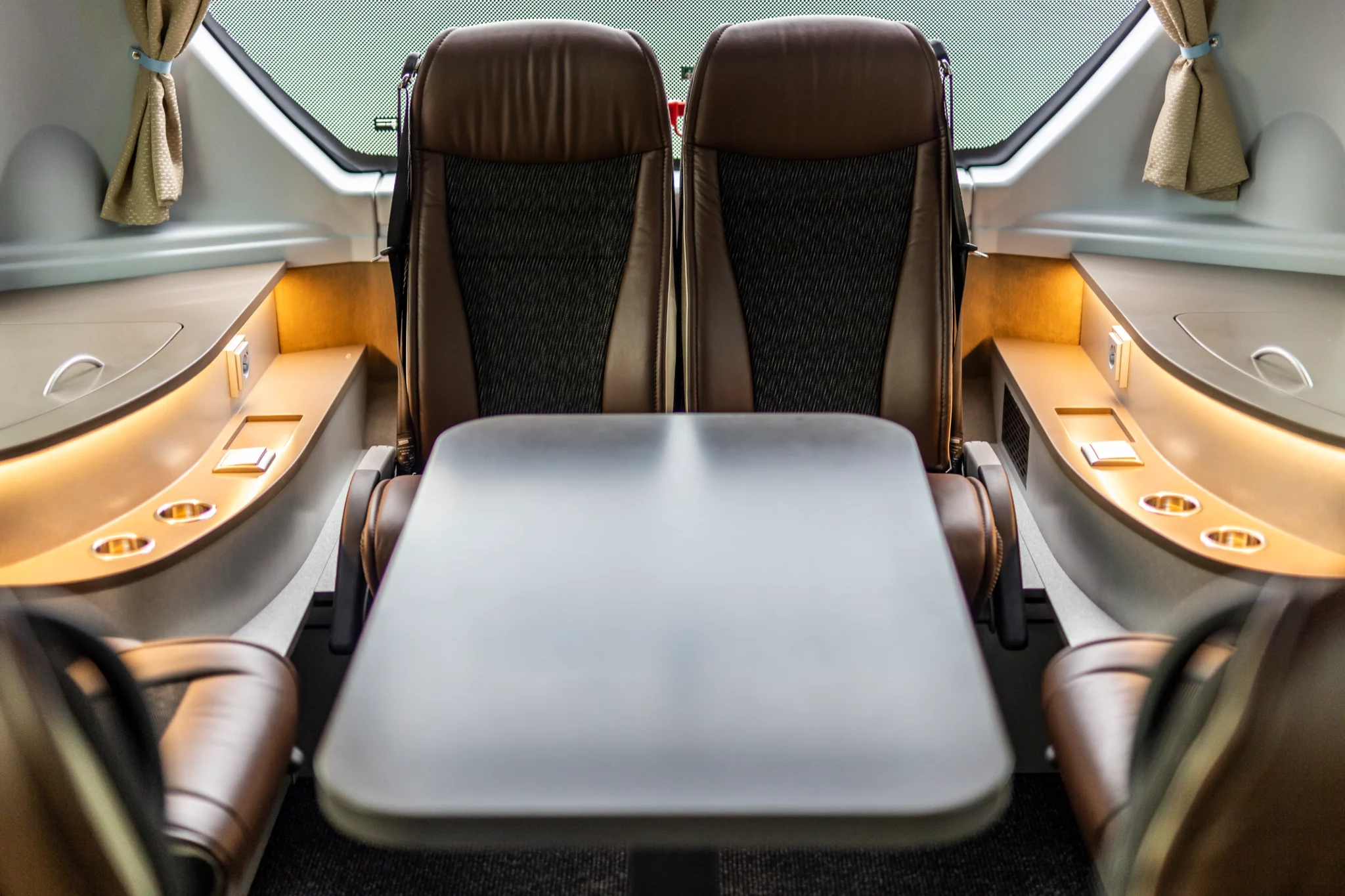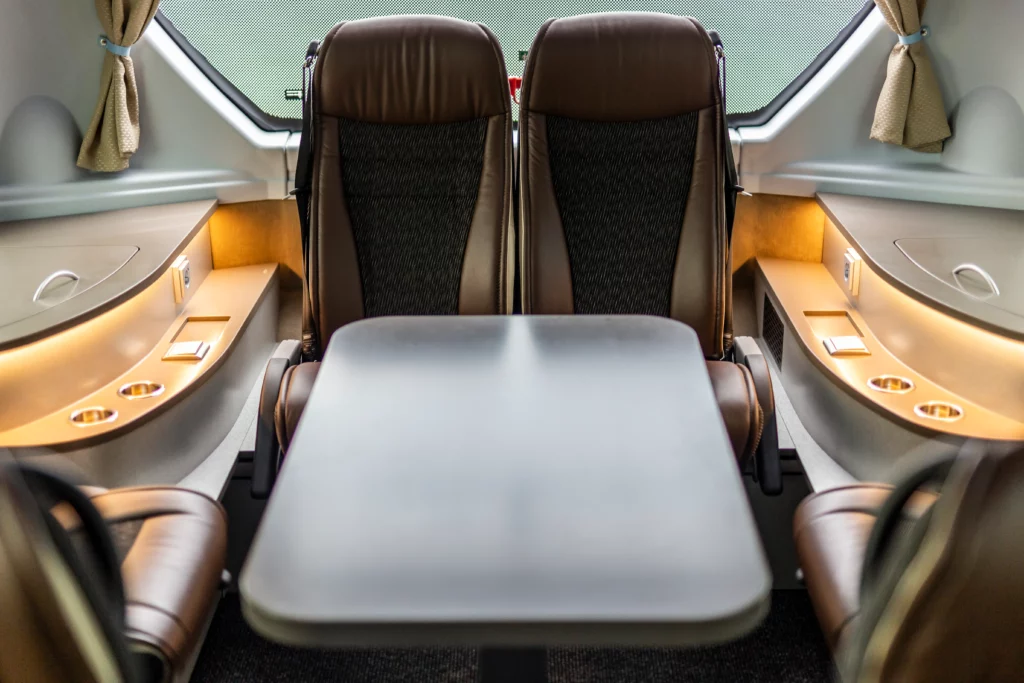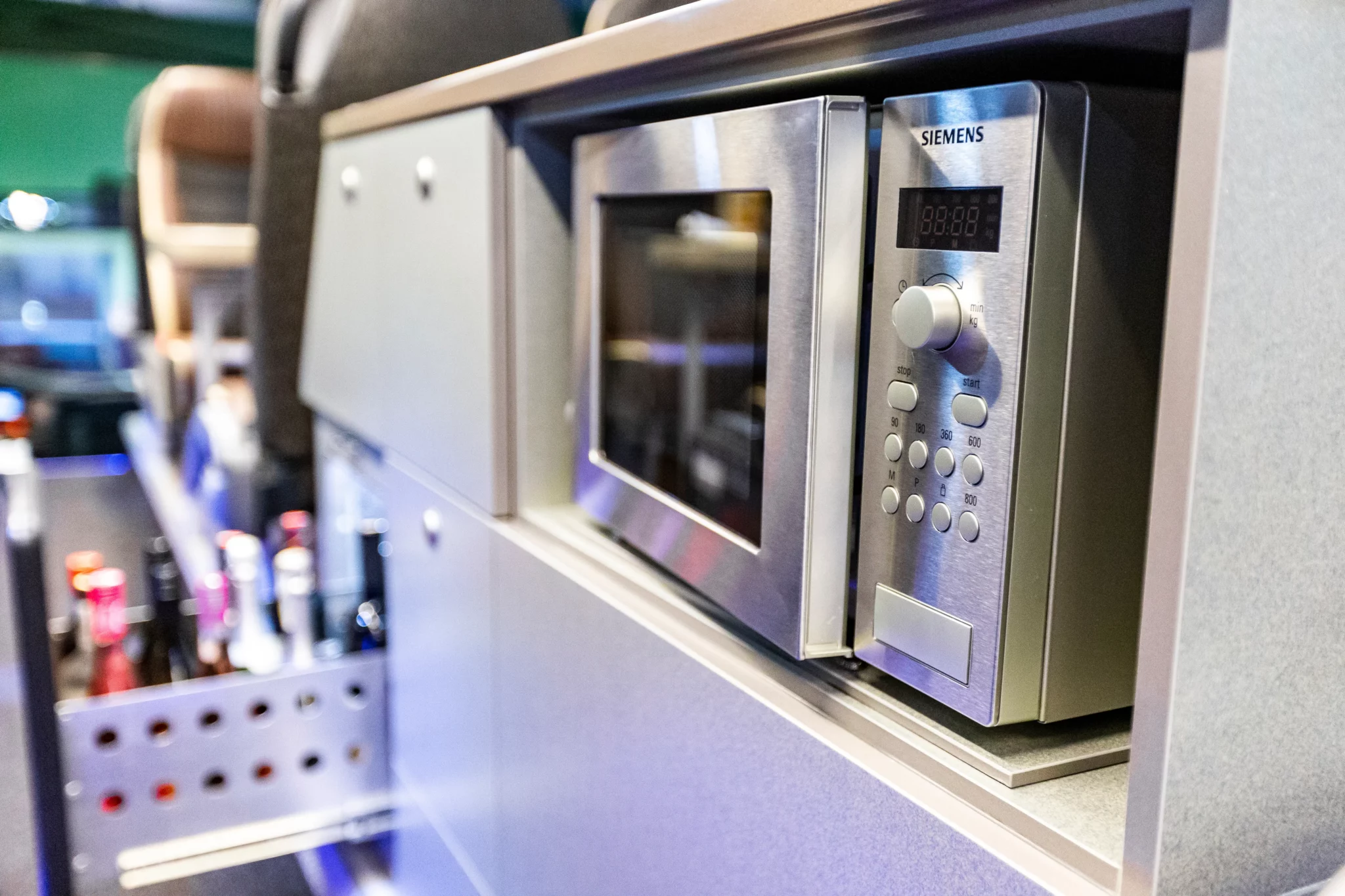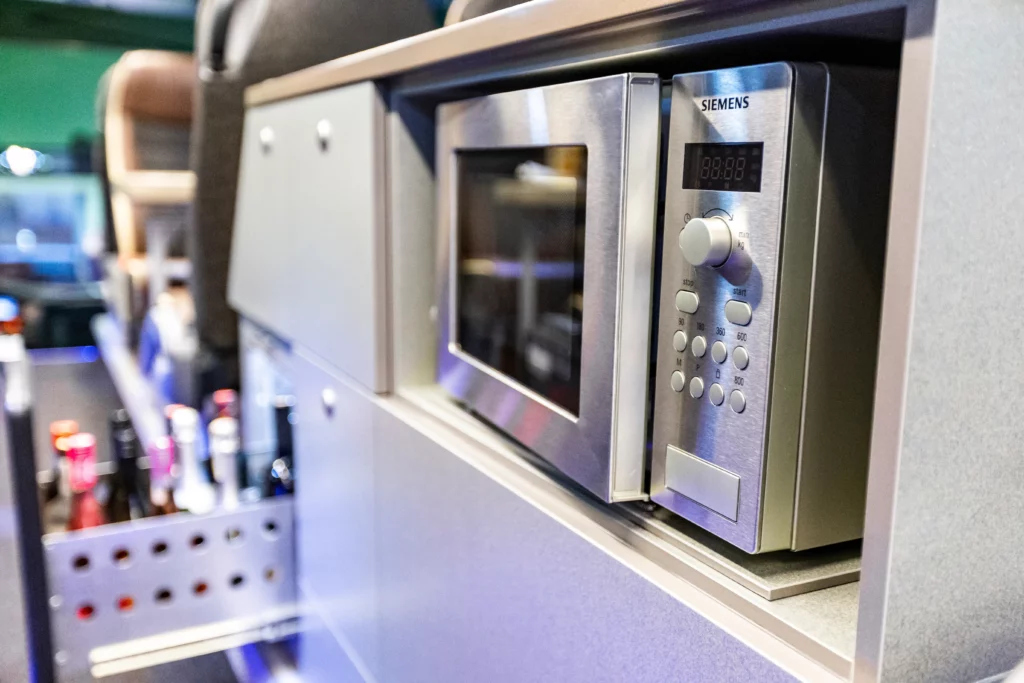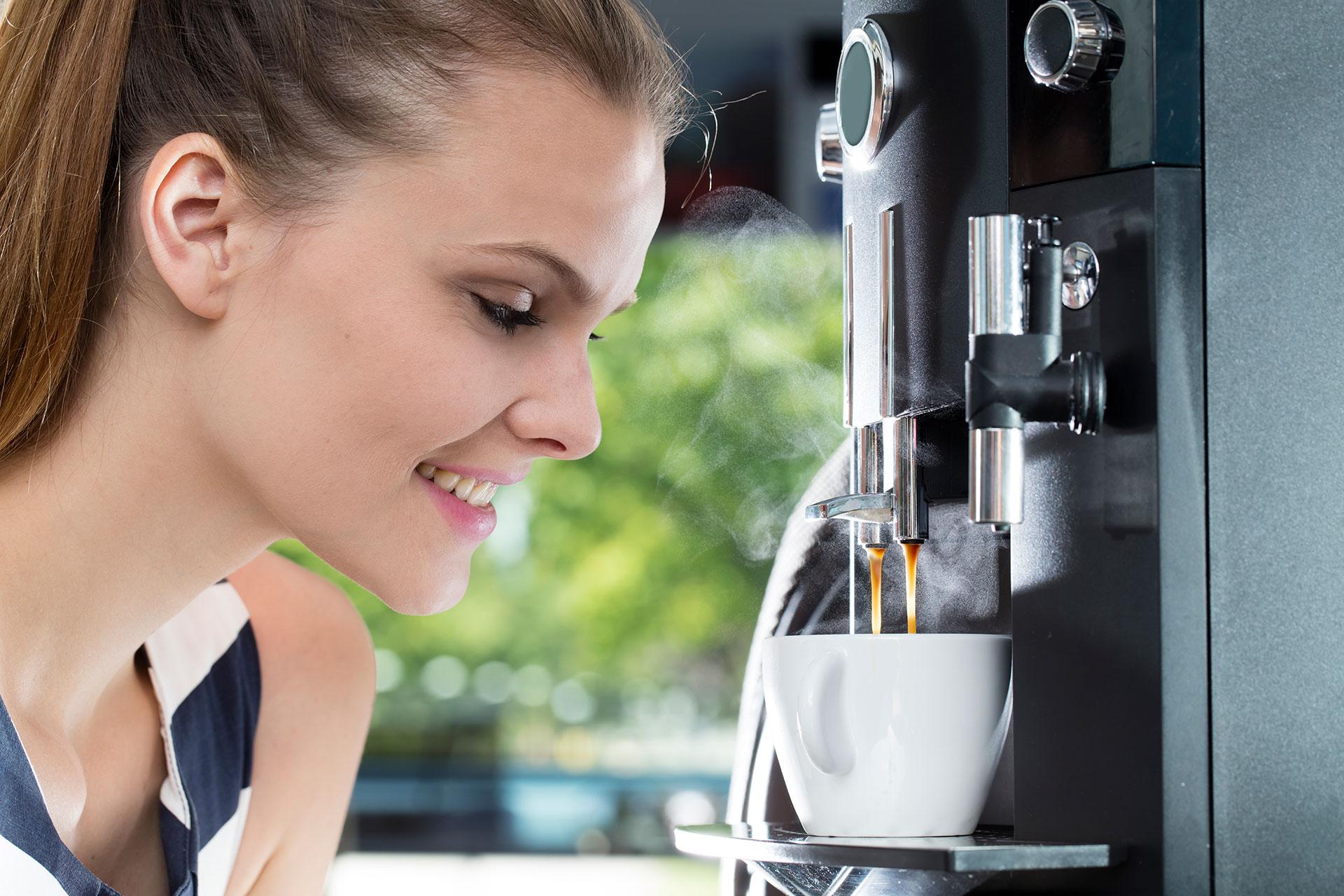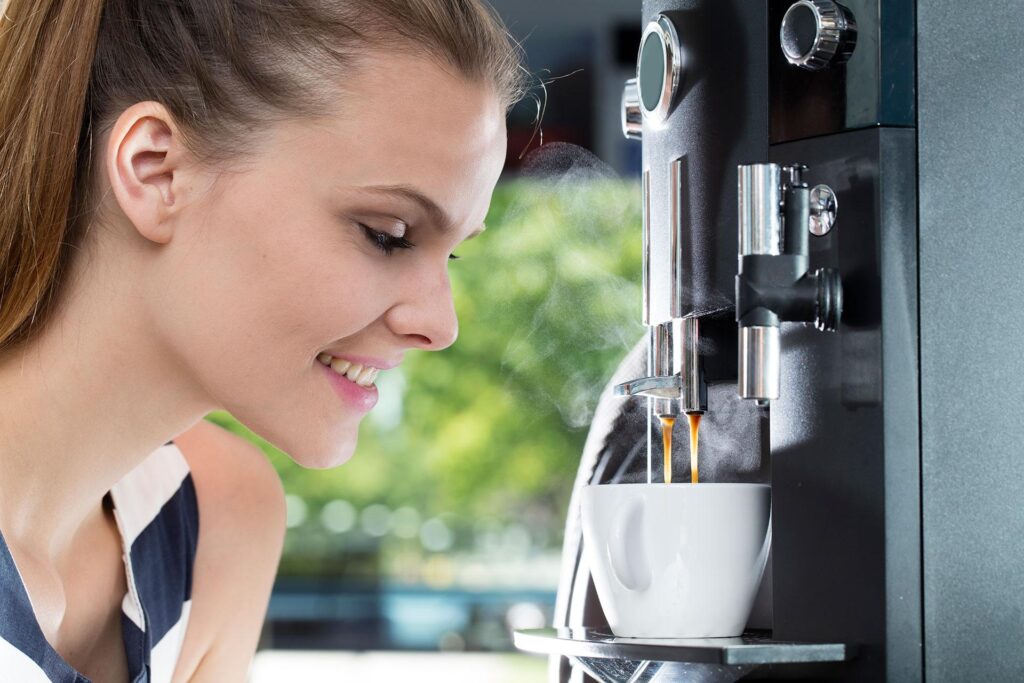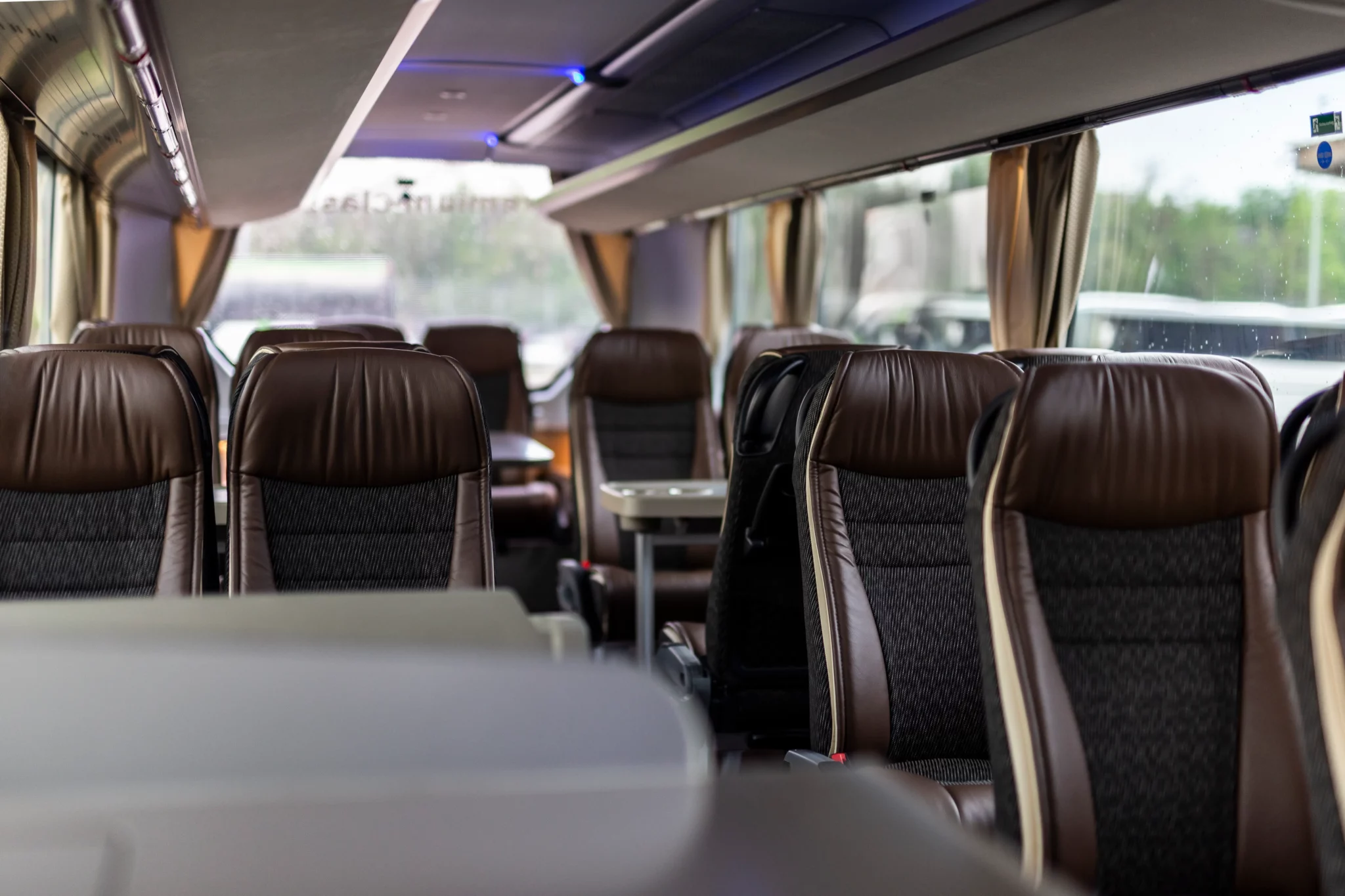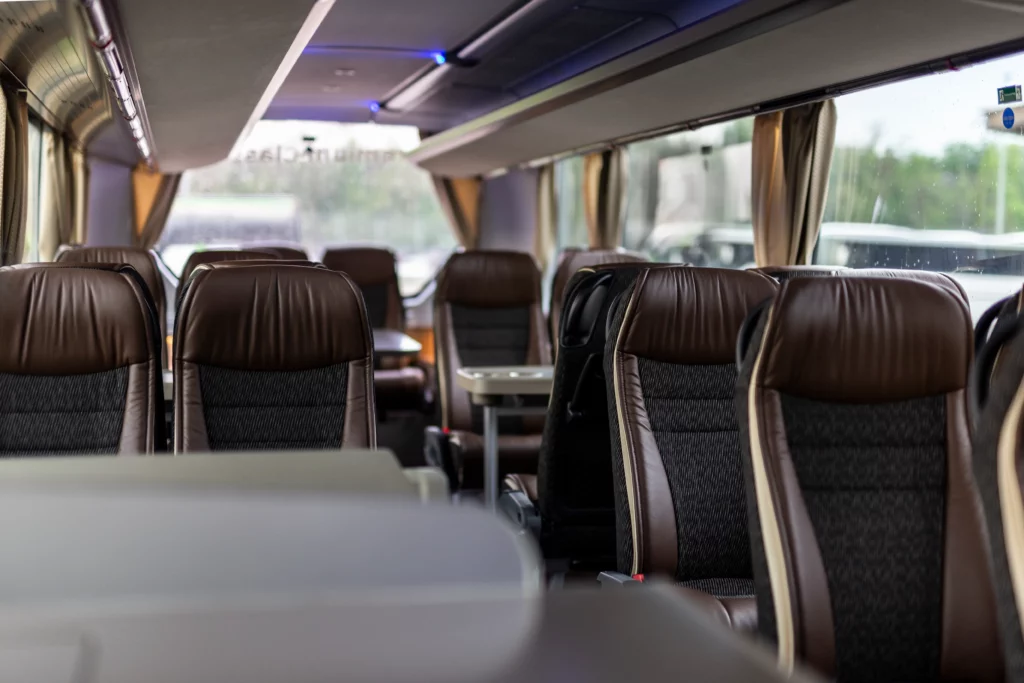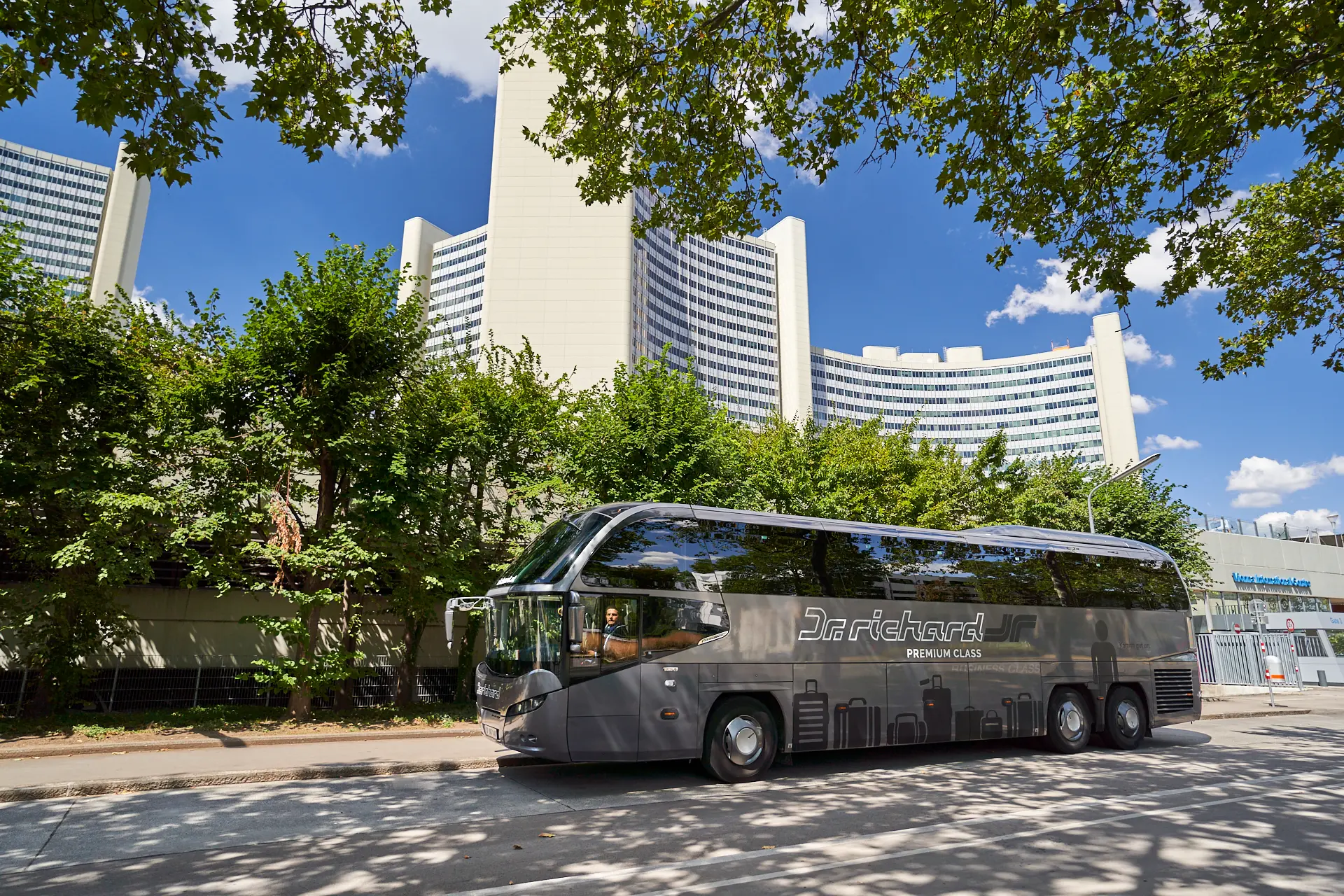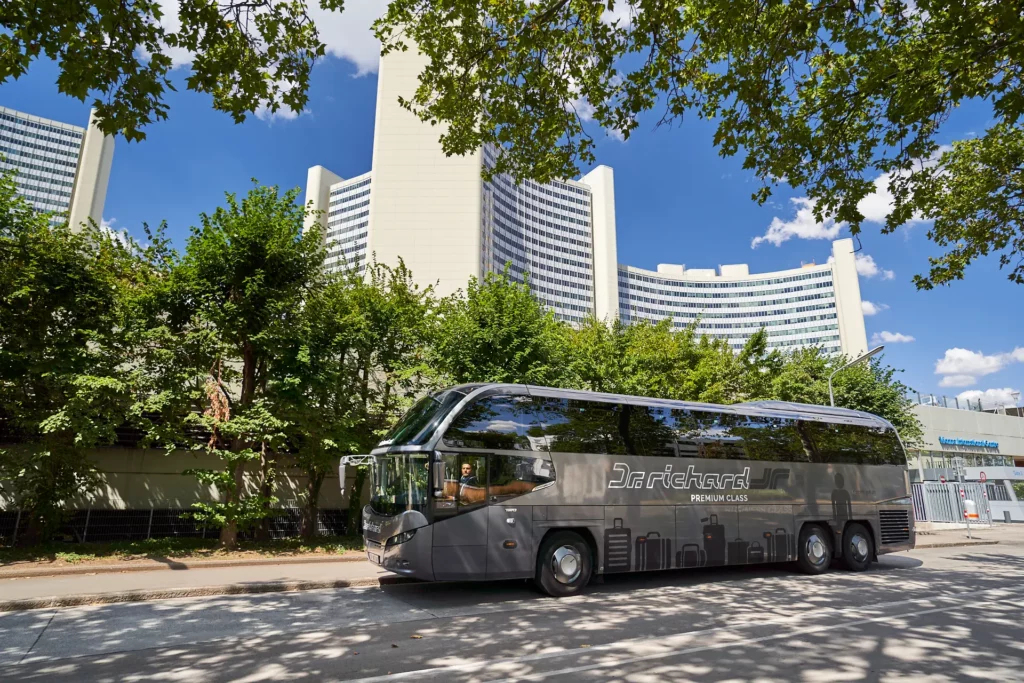 Culinary delights on board
From tasty snacks to fine drinks, we're happy to organize your catering on request.
Espresso machine. To enjoy in the morning or after dinner.
Galley. For your individual meals.
Refrigerator. So your drinks always refresh you.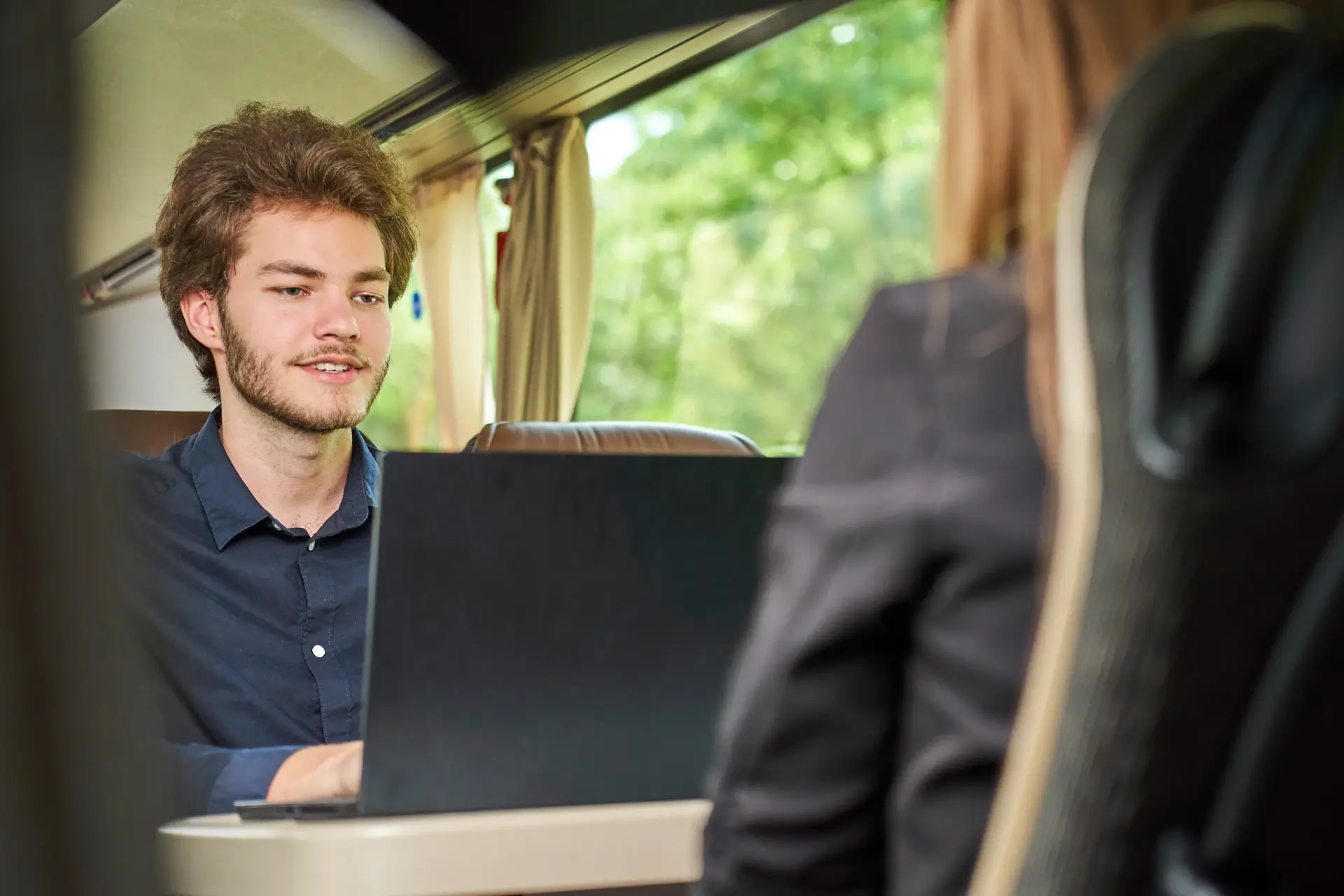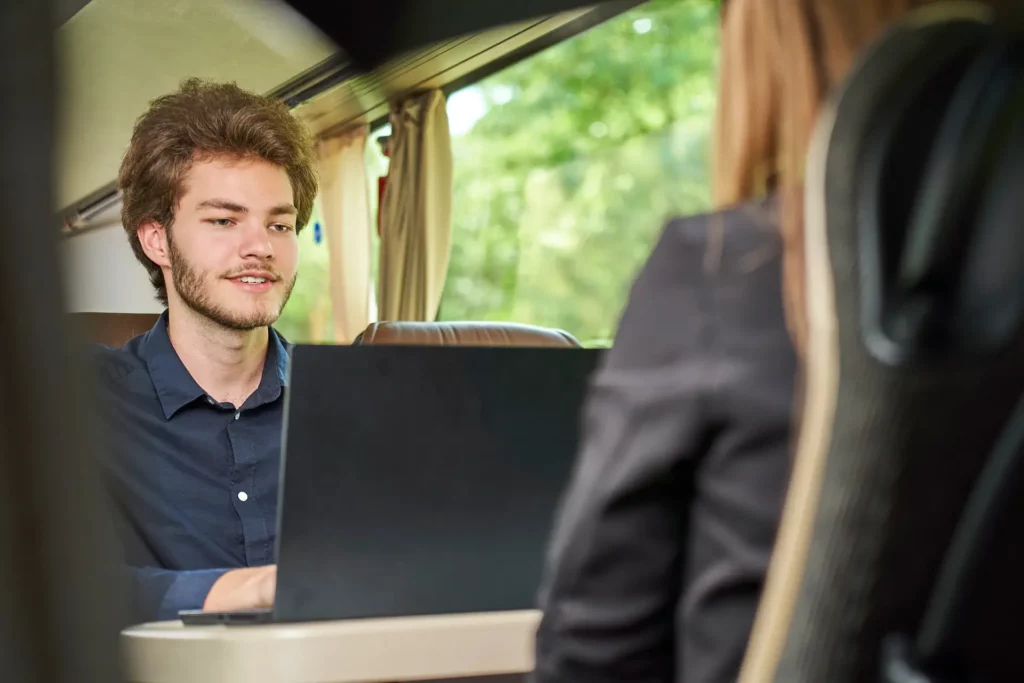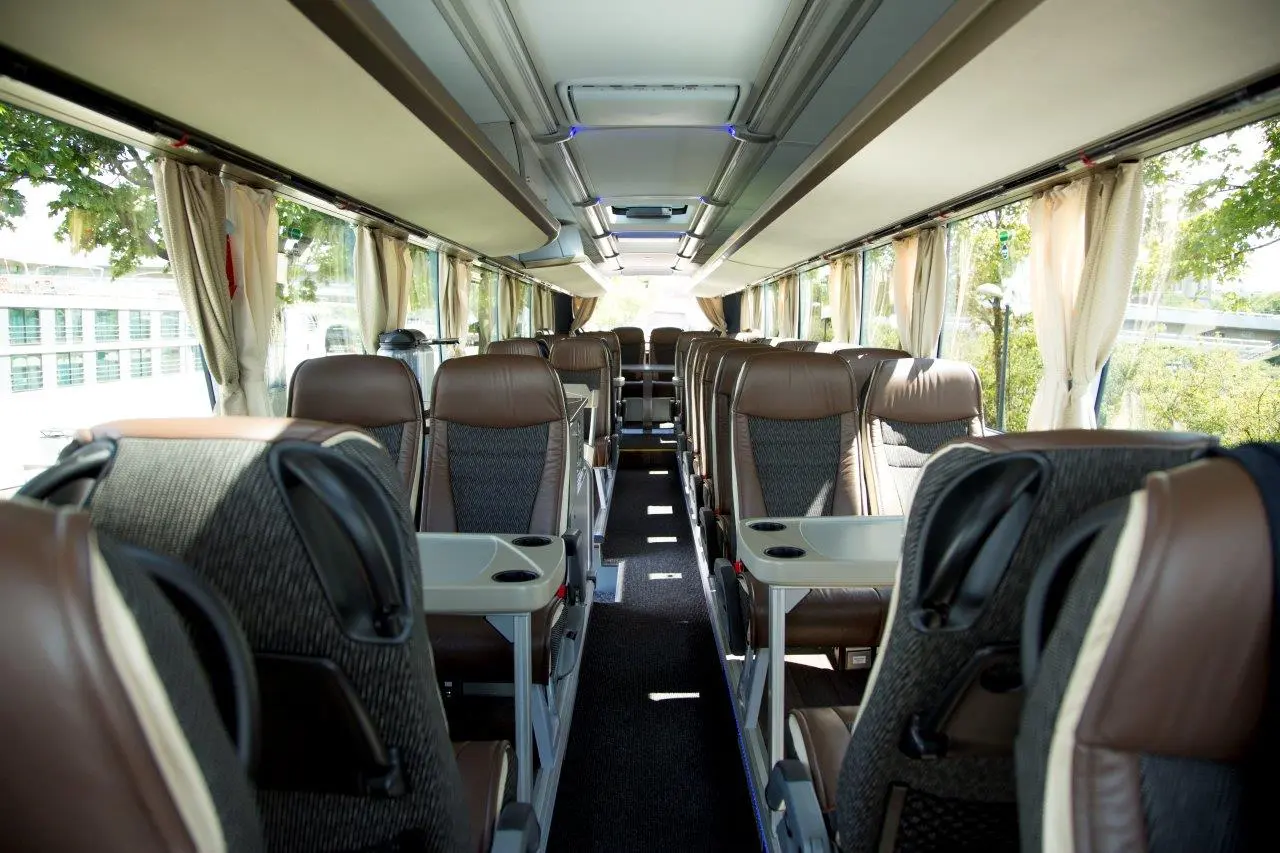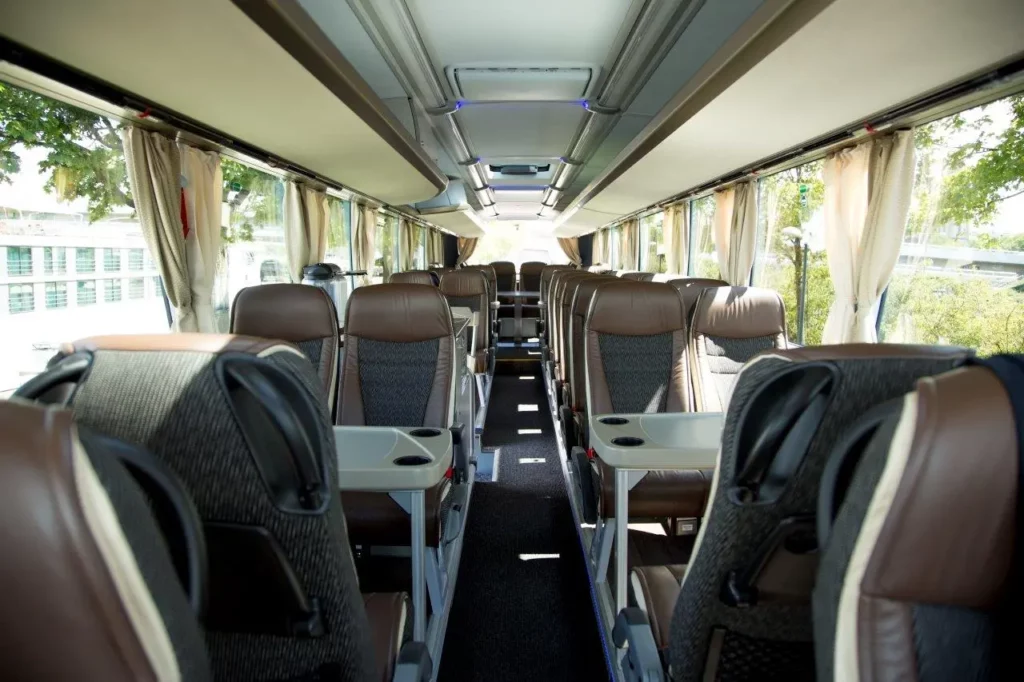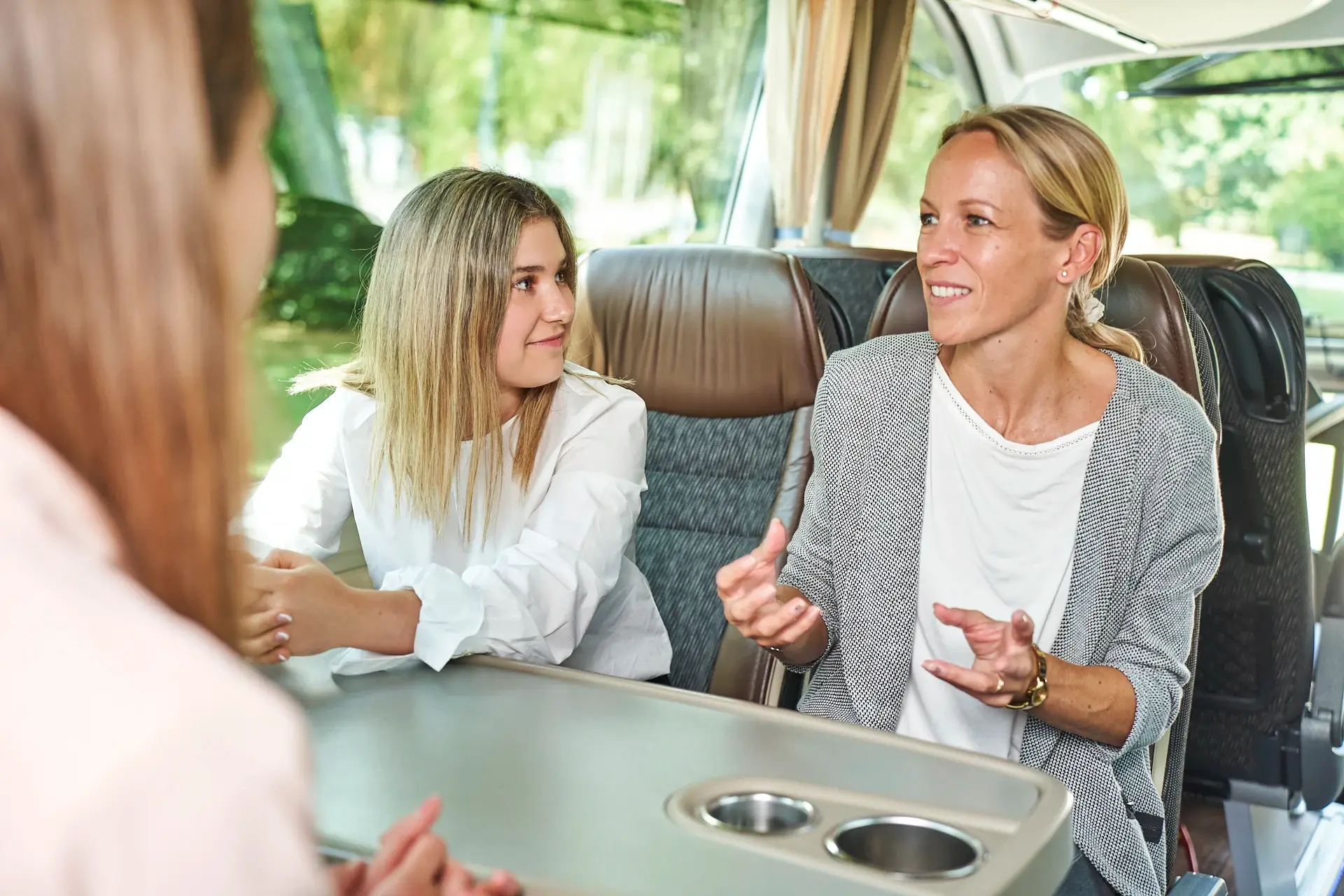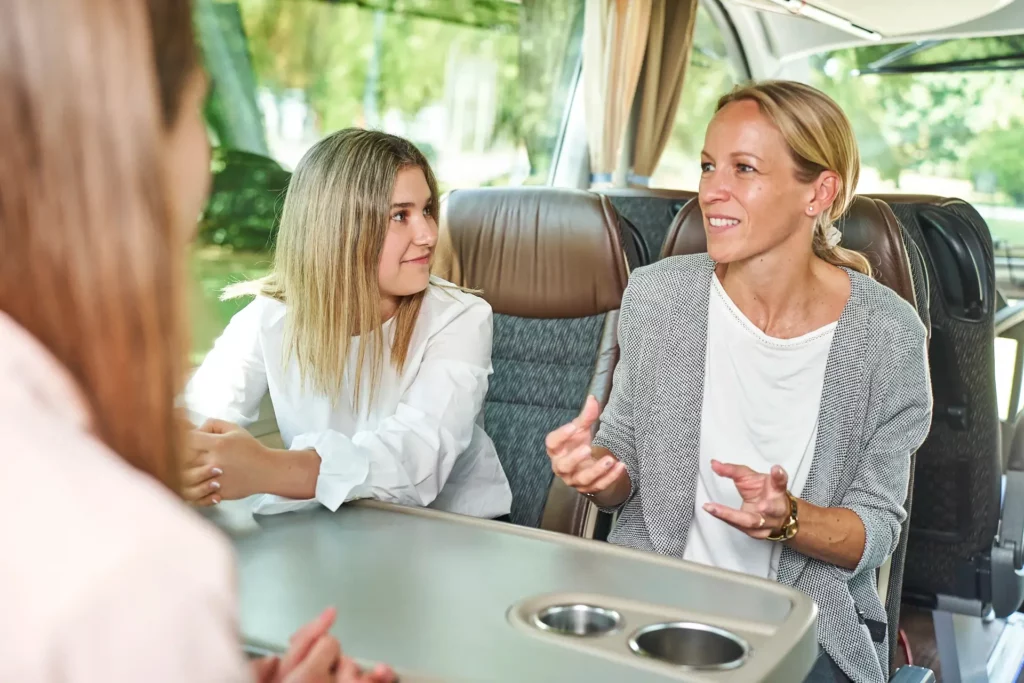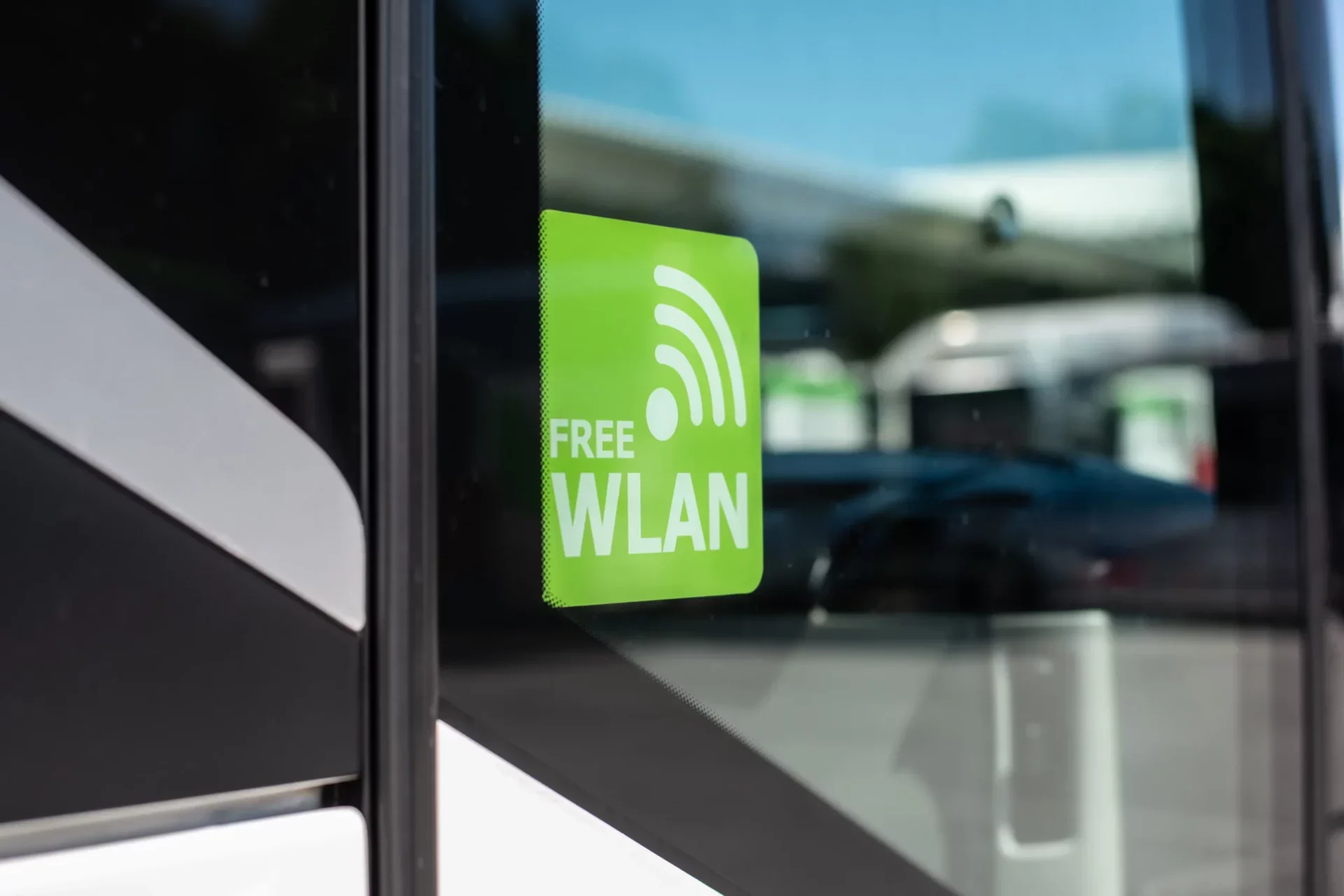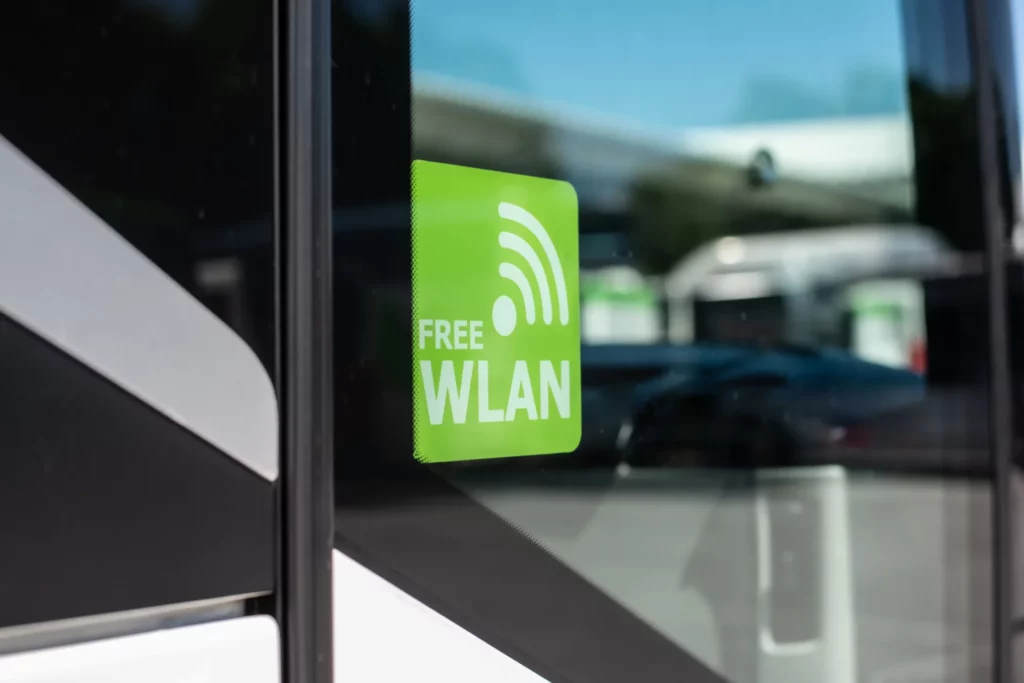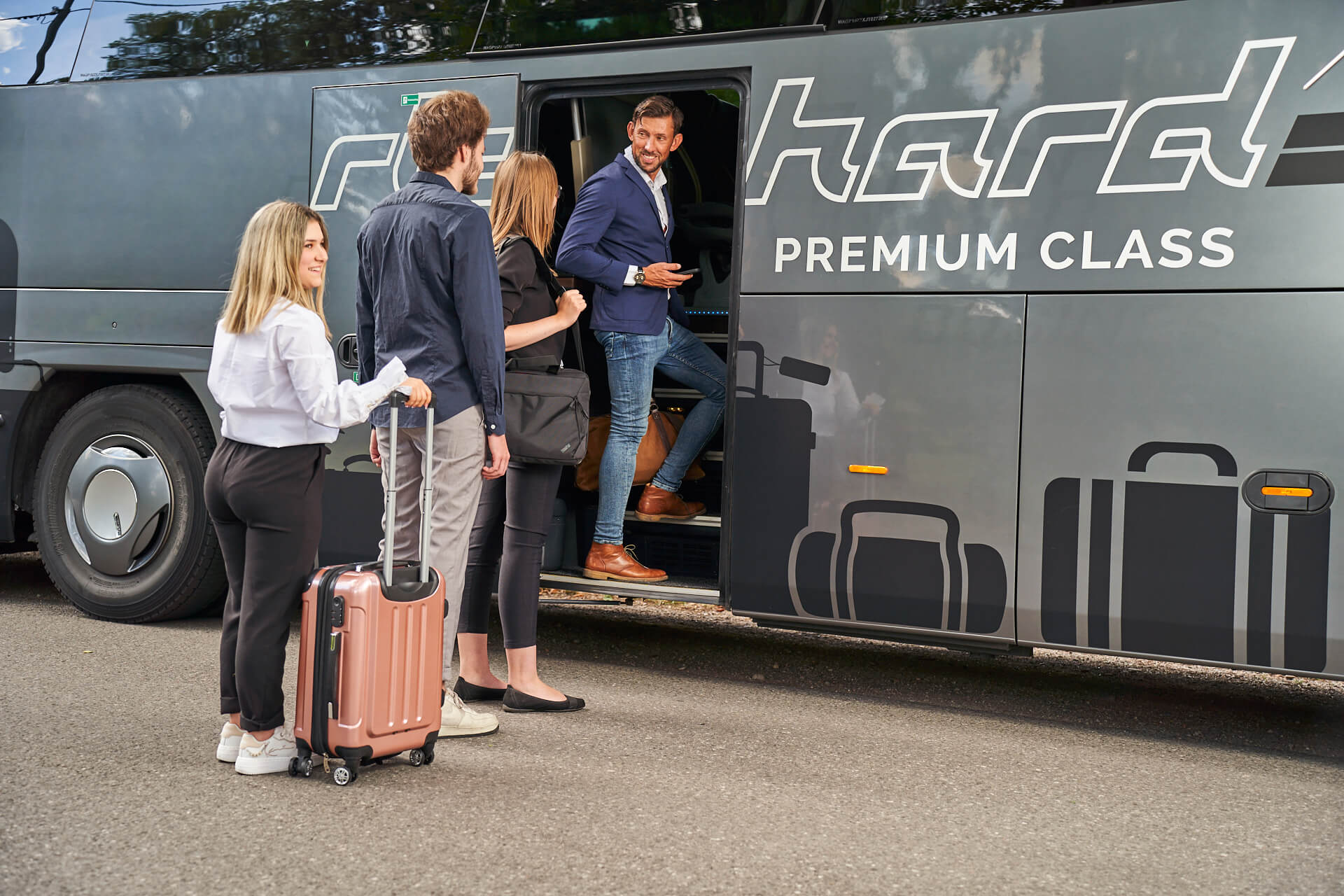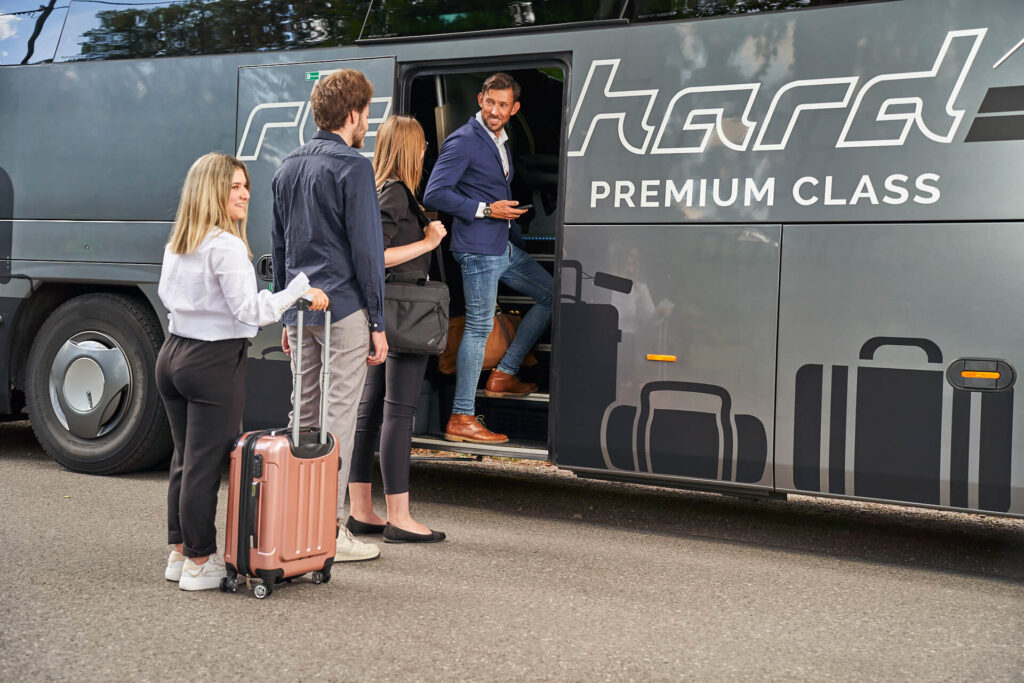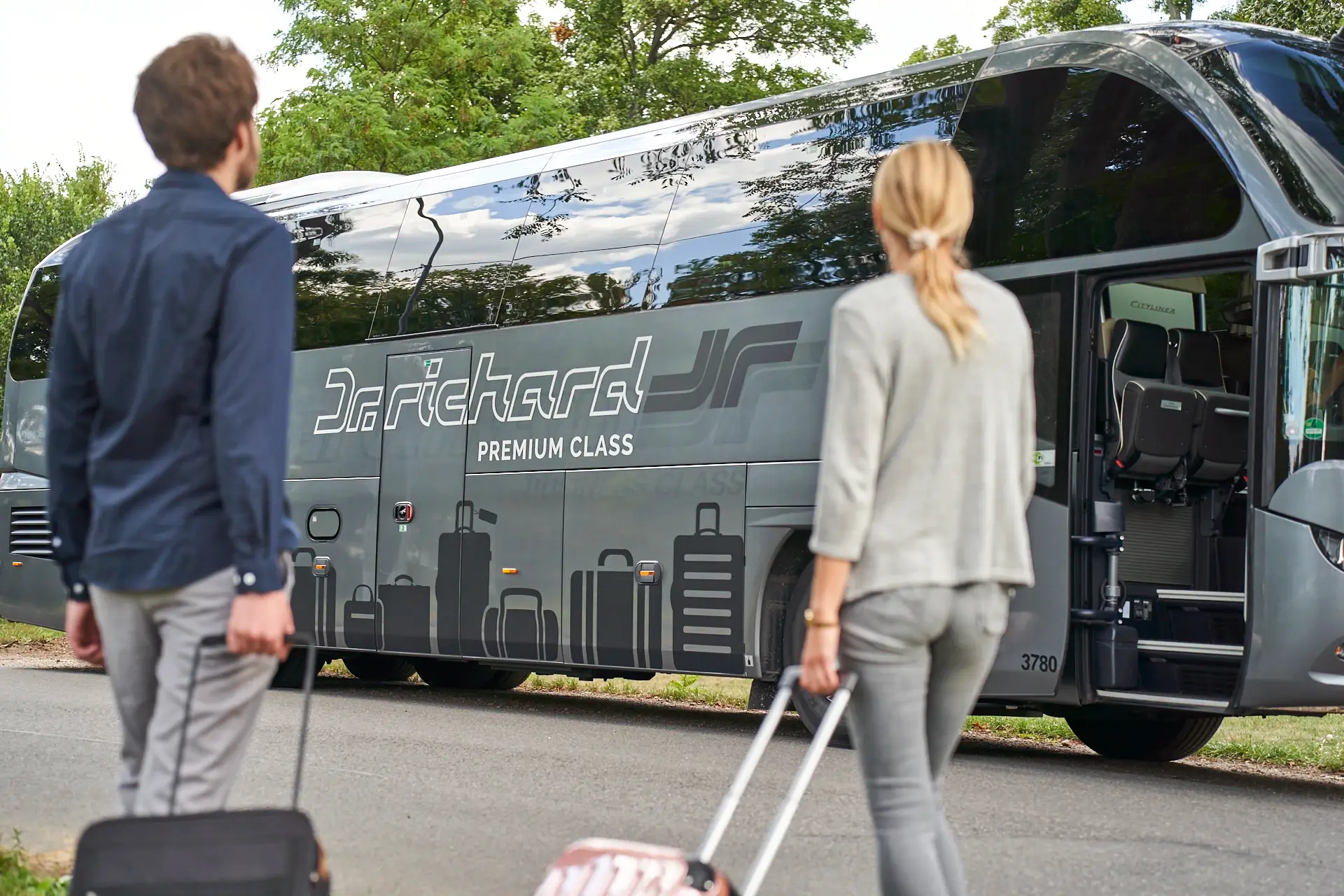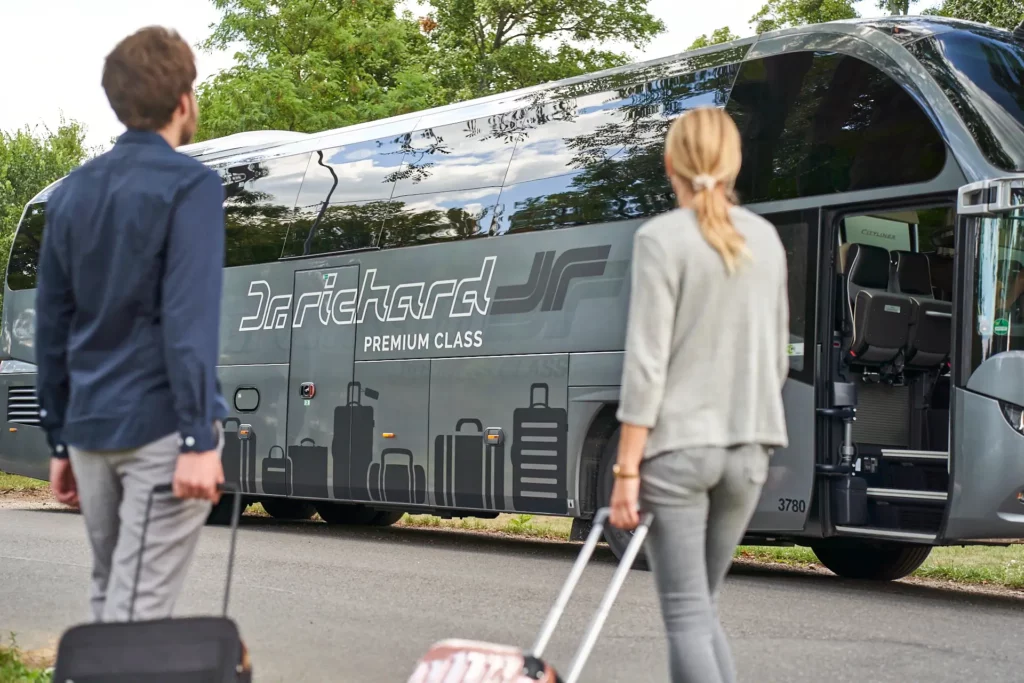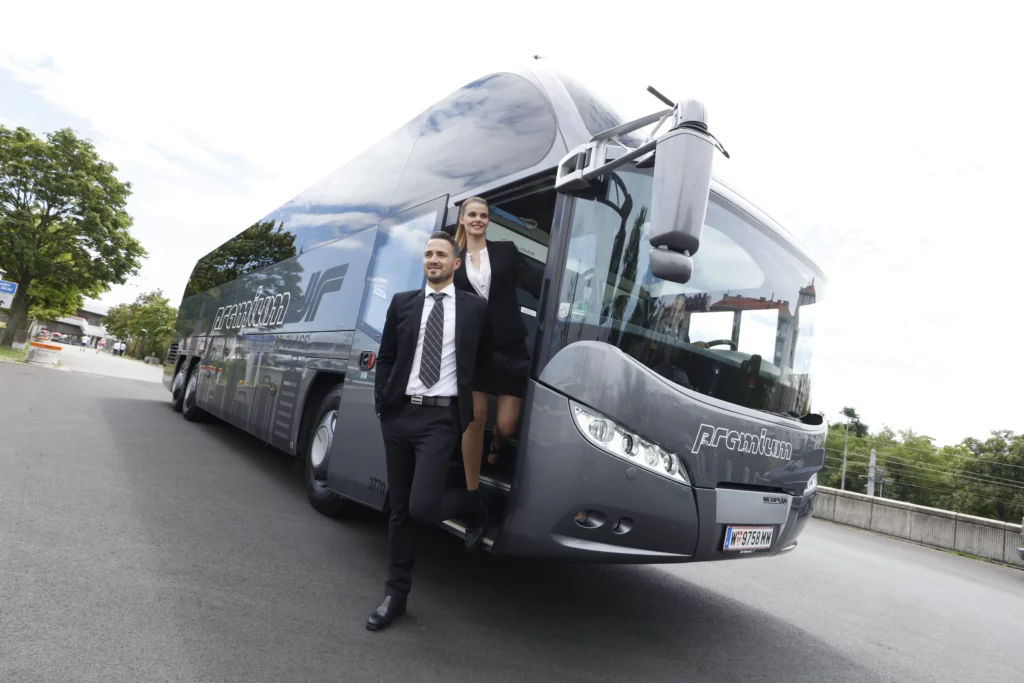 Stay connected
On Premium Class coaches you stay connected to the world while onboard. You don't have to do without anything while traveling in one of our luxury buses.
Wi-Fi in Austria. So you can be online whenever you want.
DVD system with monitors. There's always room for a little Hollywood.
Satellite TV. News, sports and entertainment for you.
The fastest way to your destination
Secure the bus that best fits your needs!
Premium Class at a glance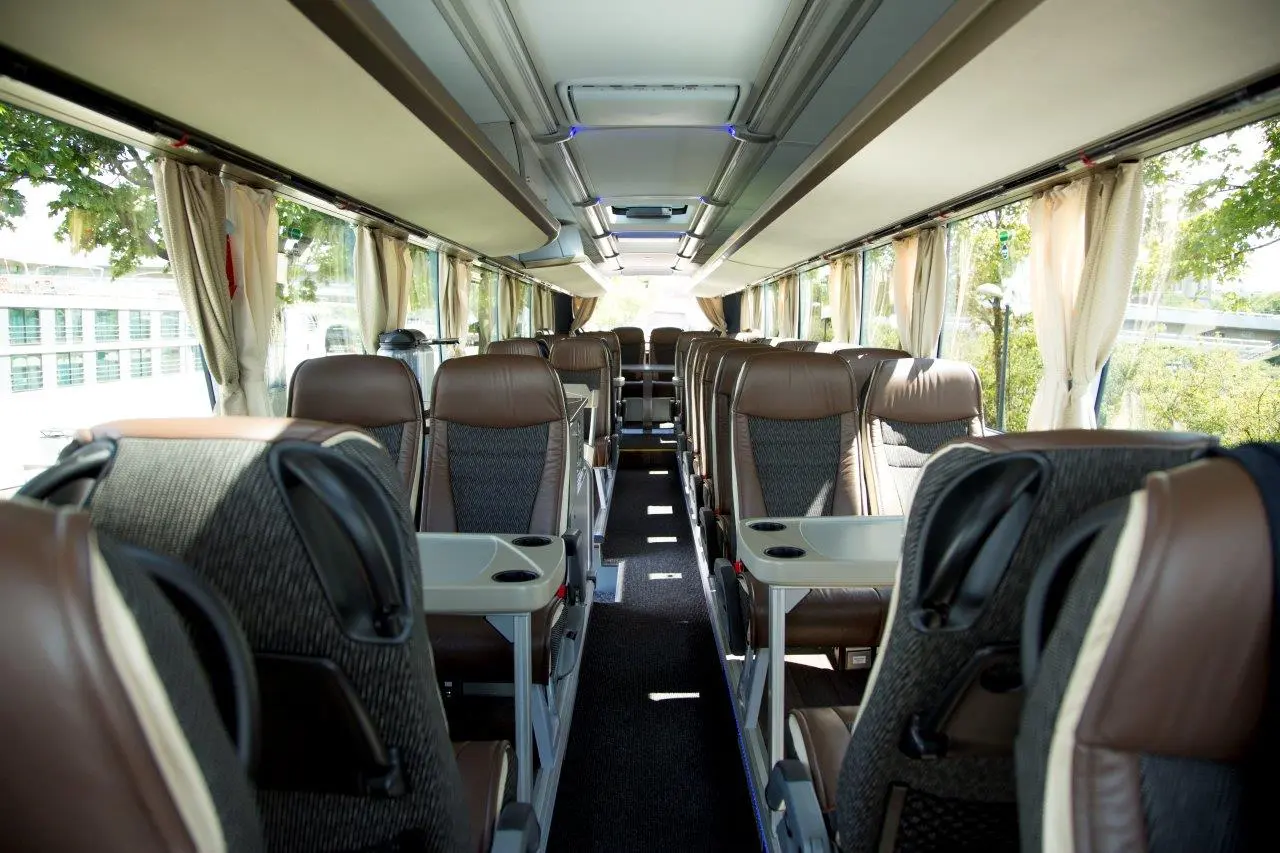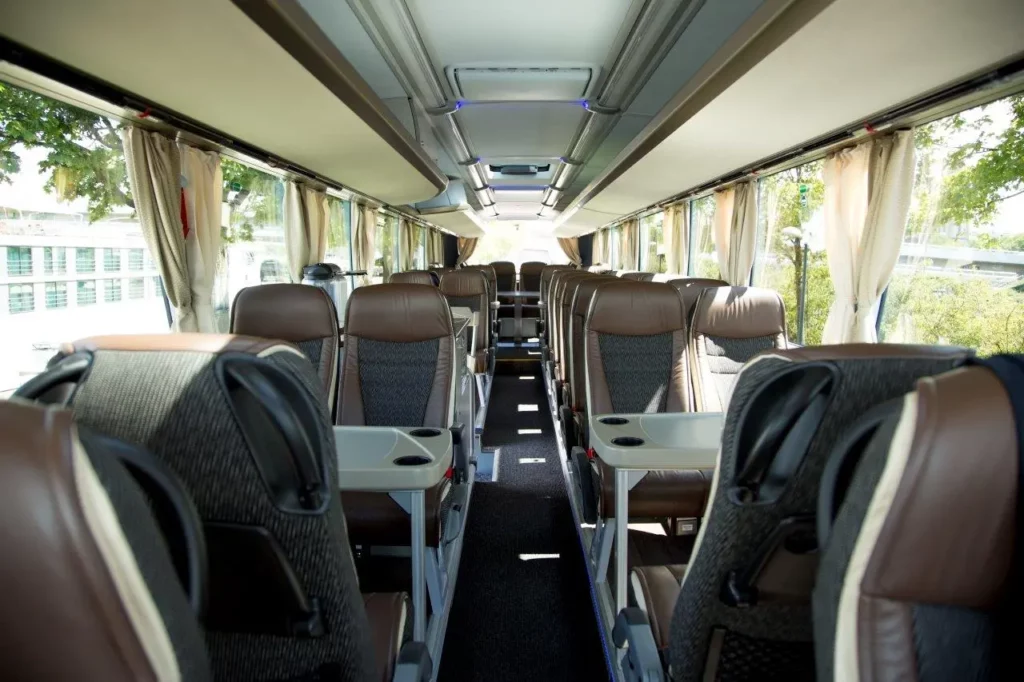 Come aboard and enjoy our Premuim Class Buses
Get an impression of our Dr. Richard Premium class. The service and equipment of our luxury buses leave nothing to be desired!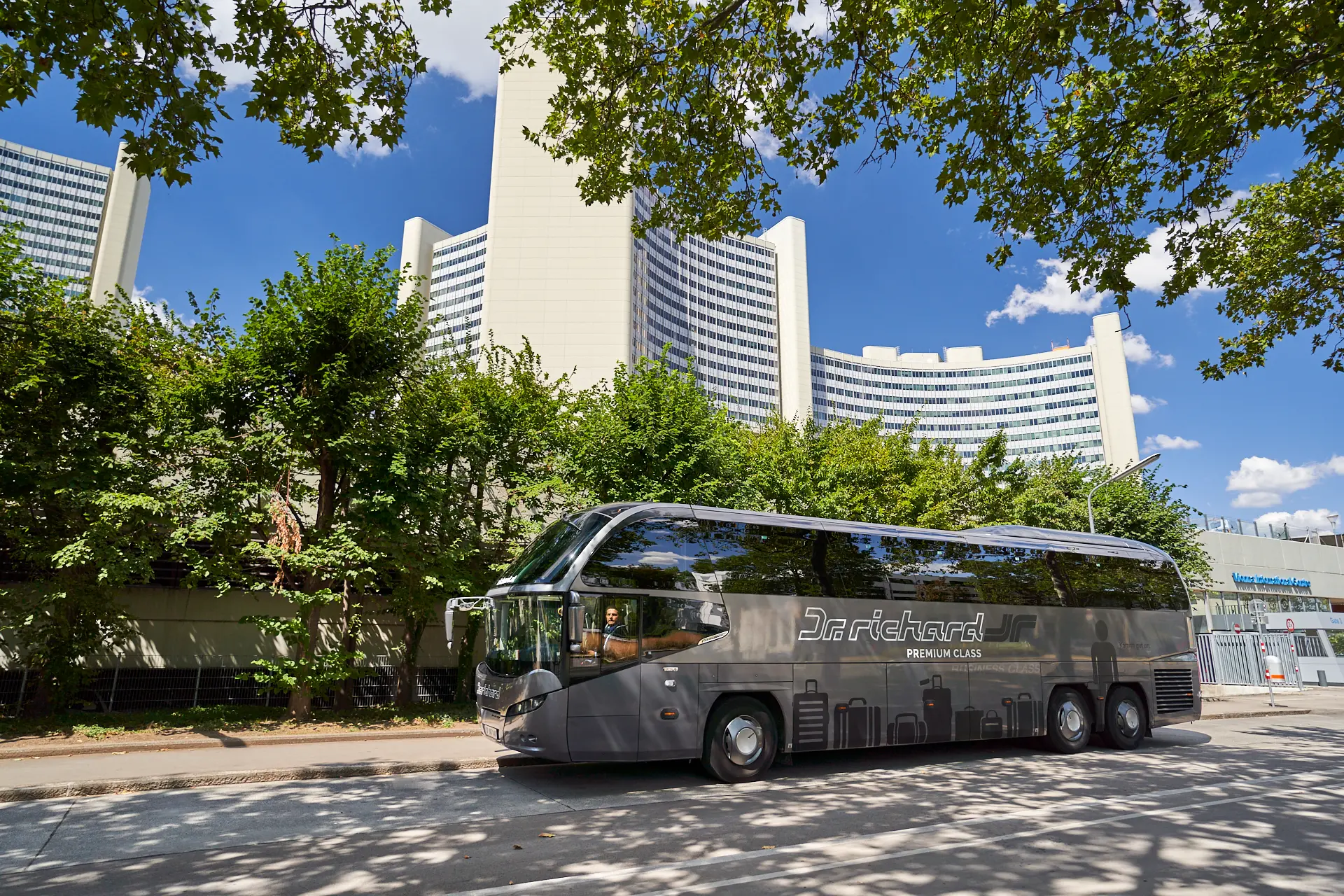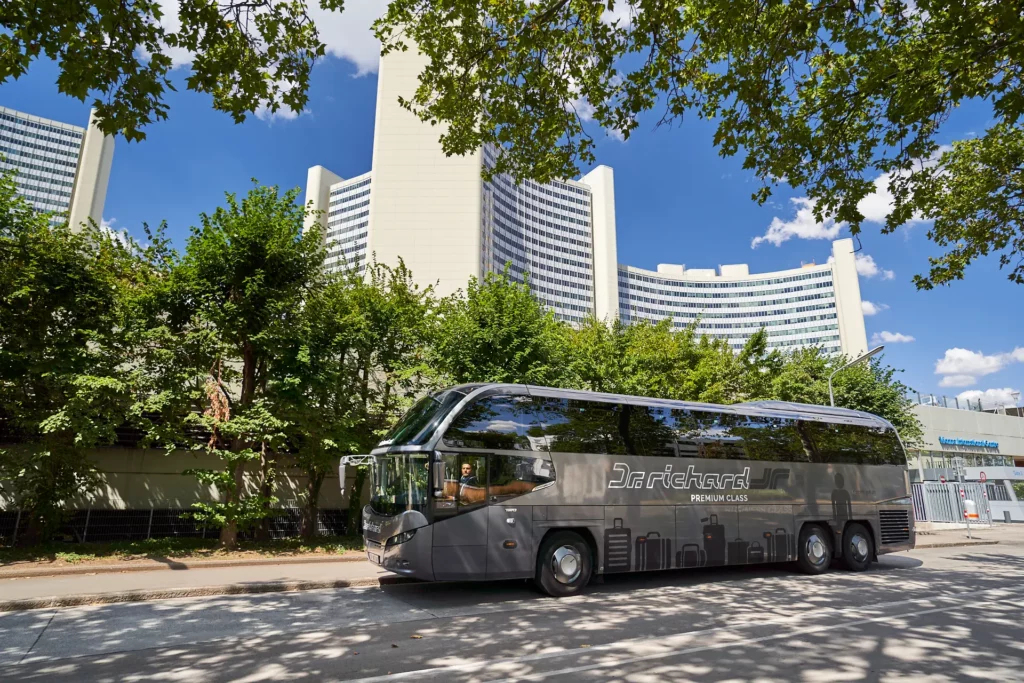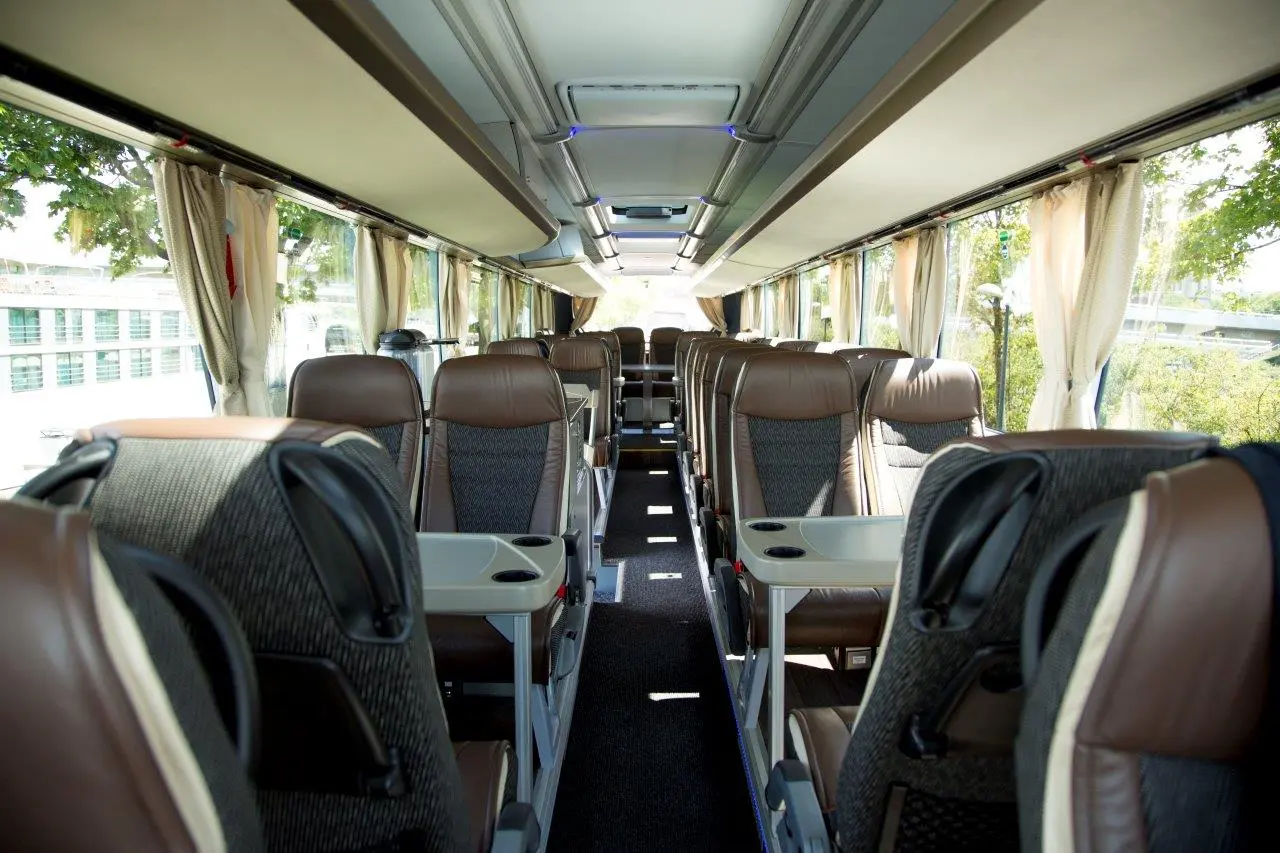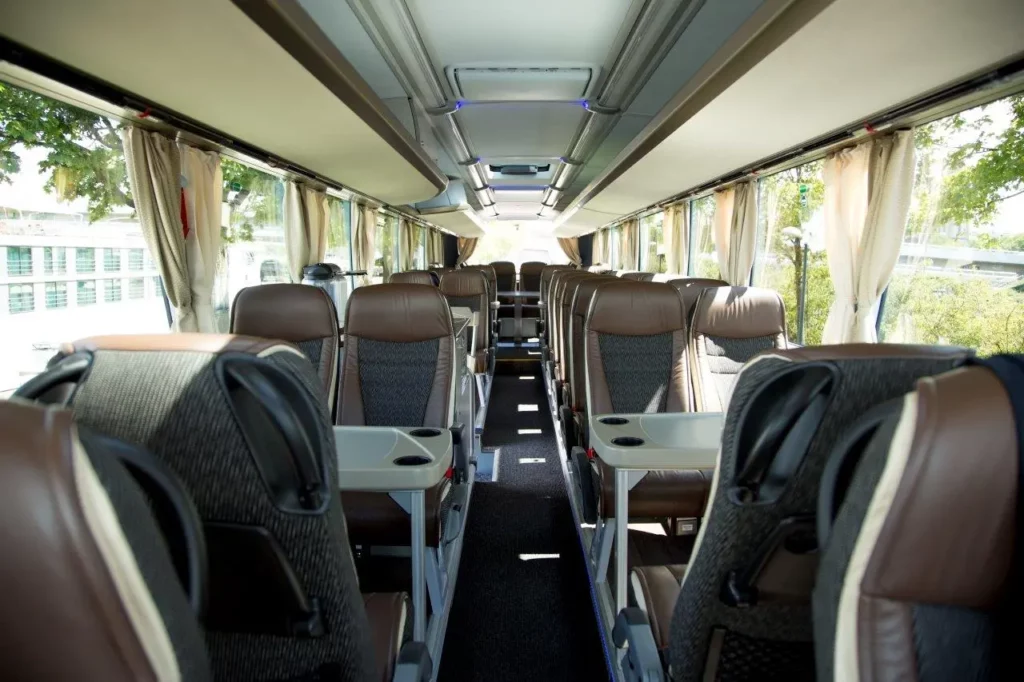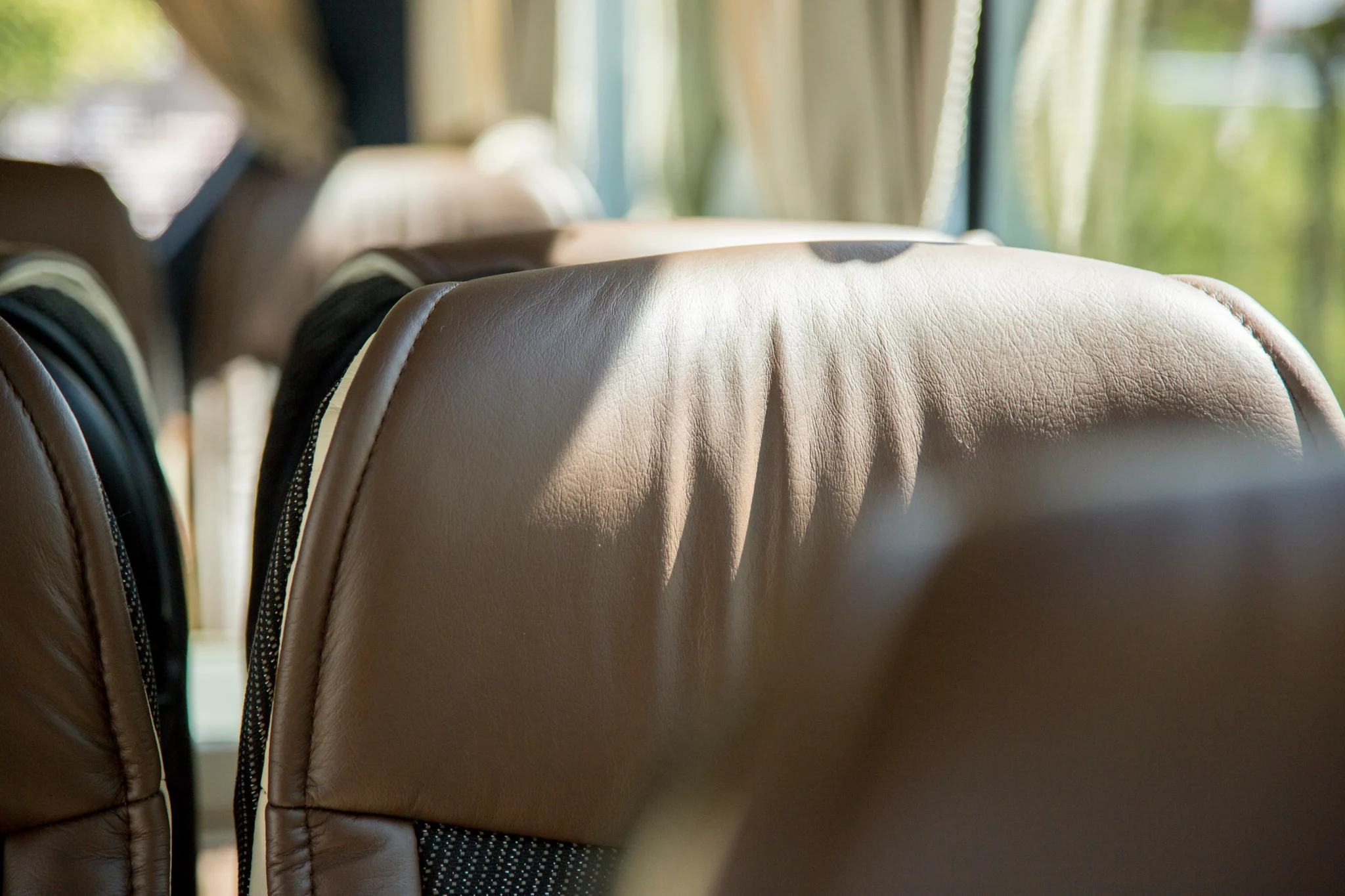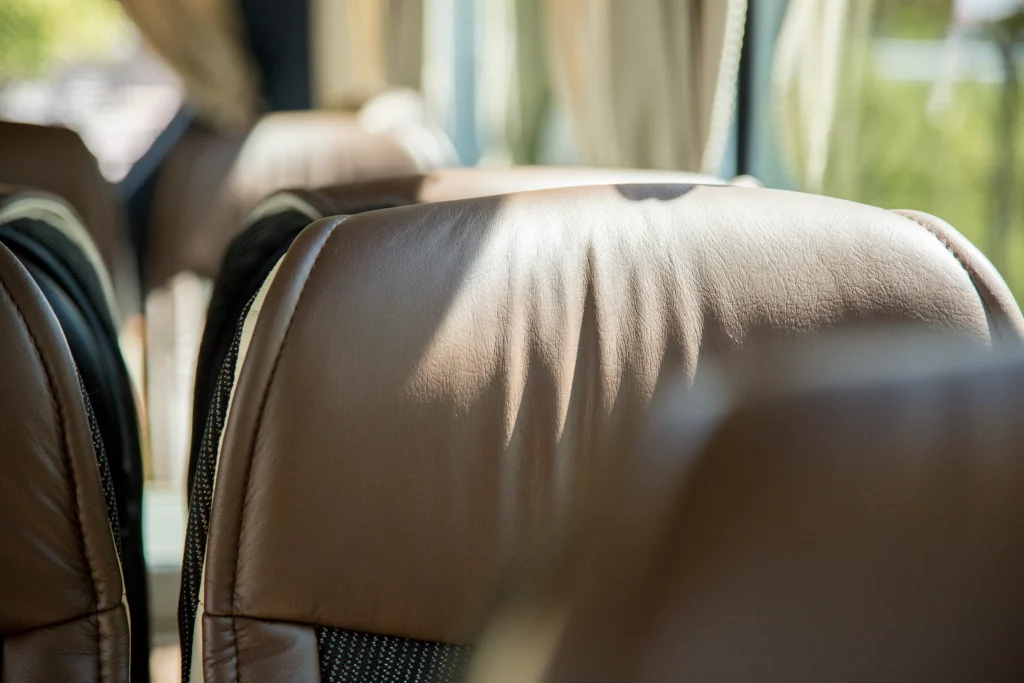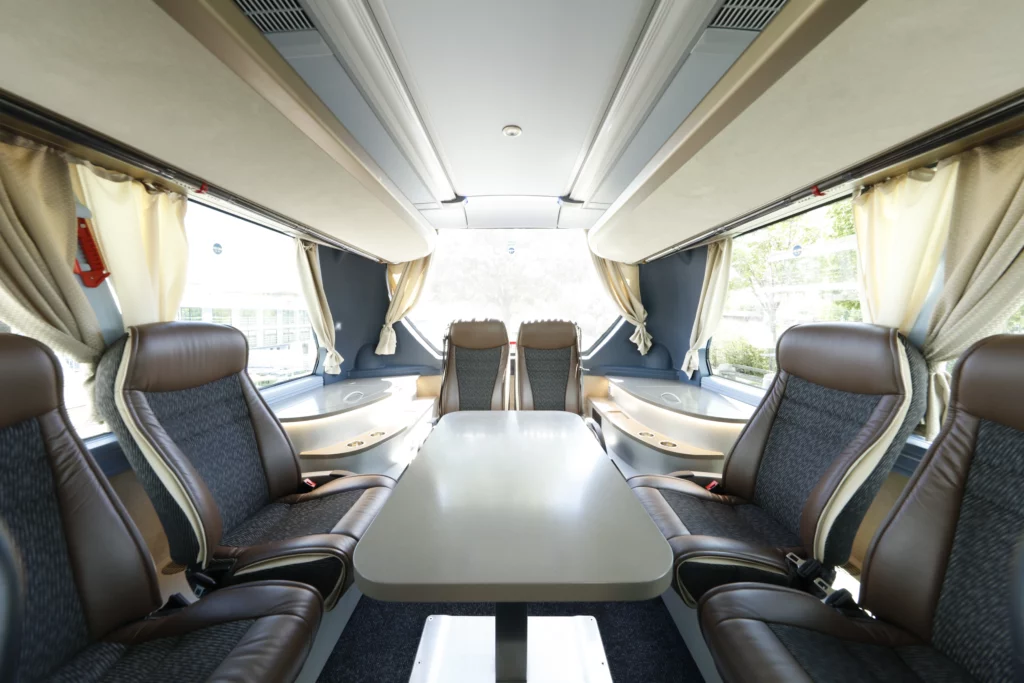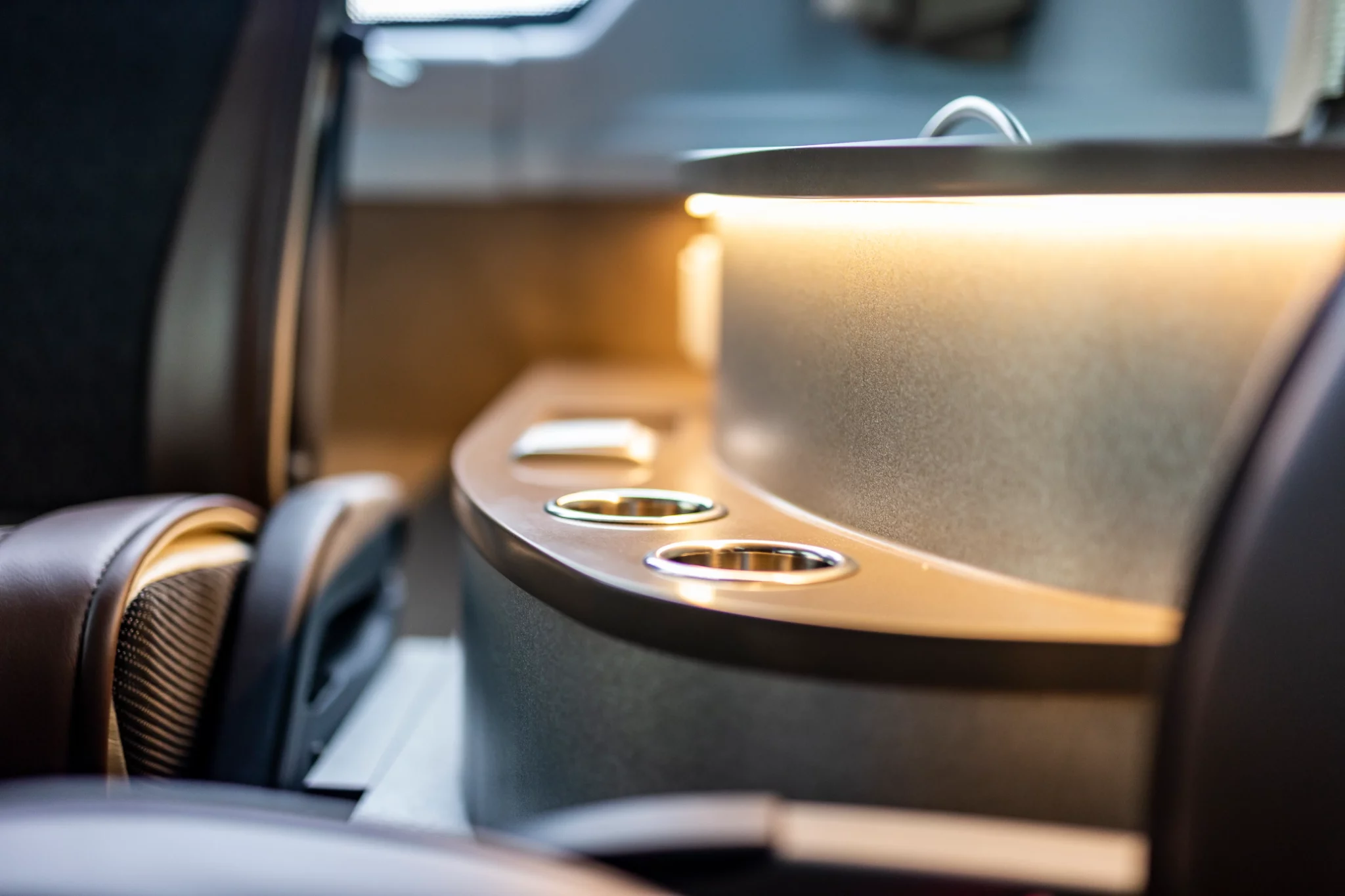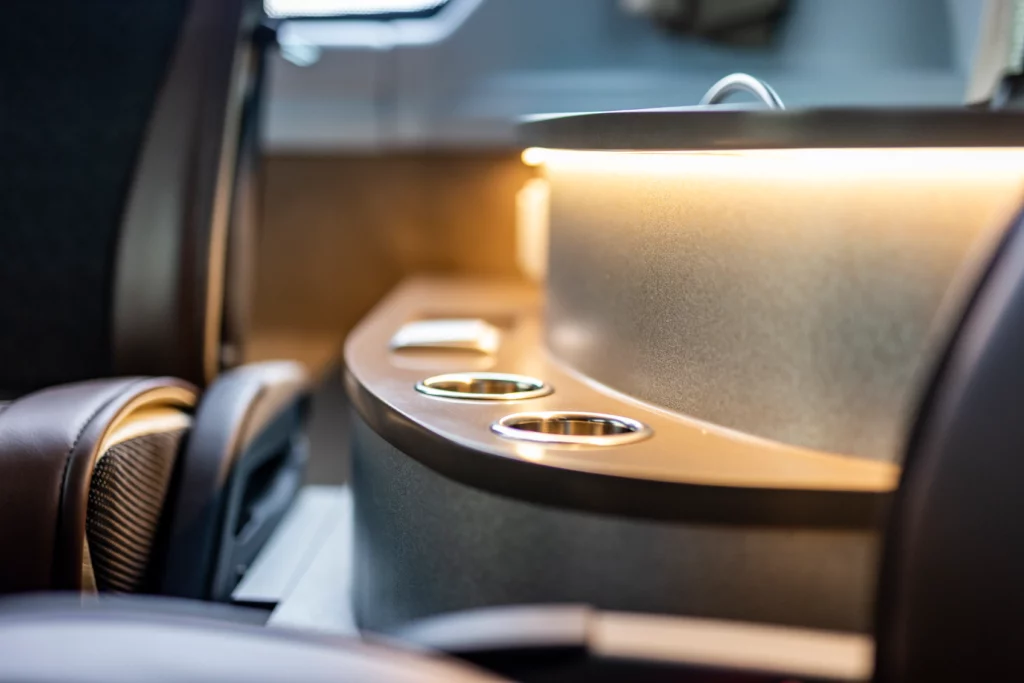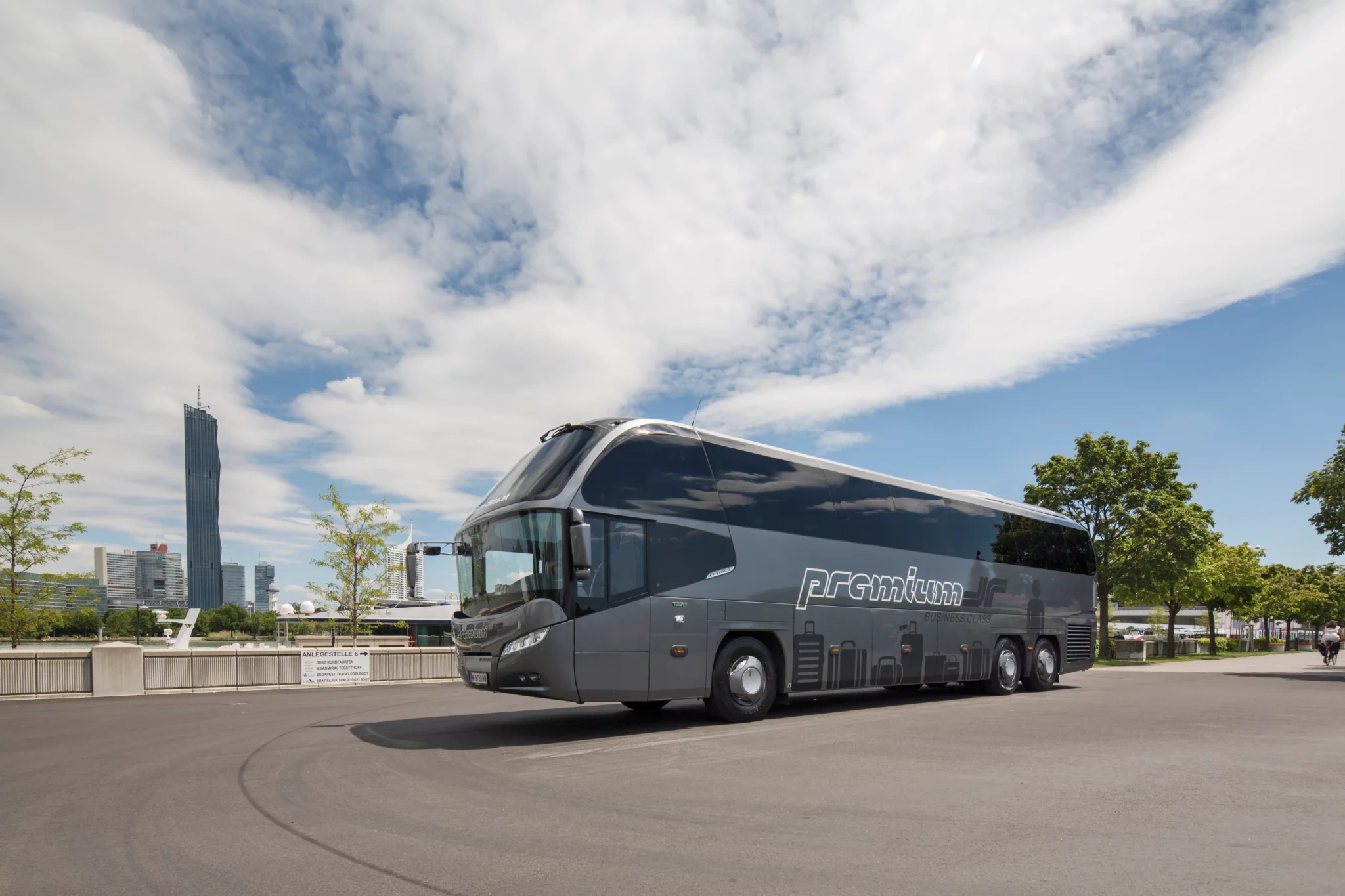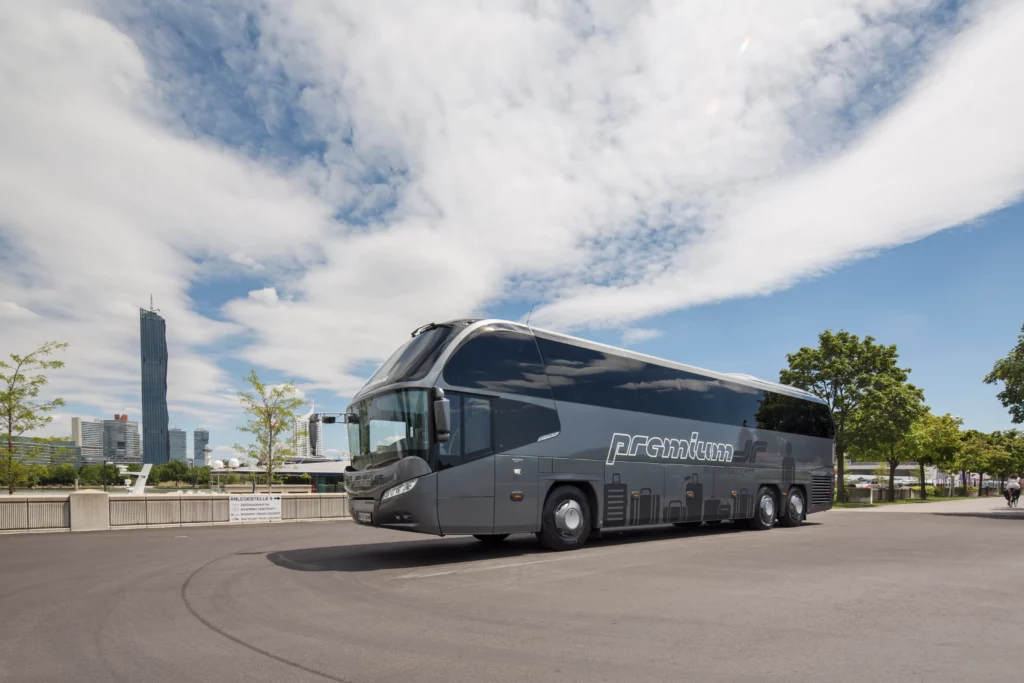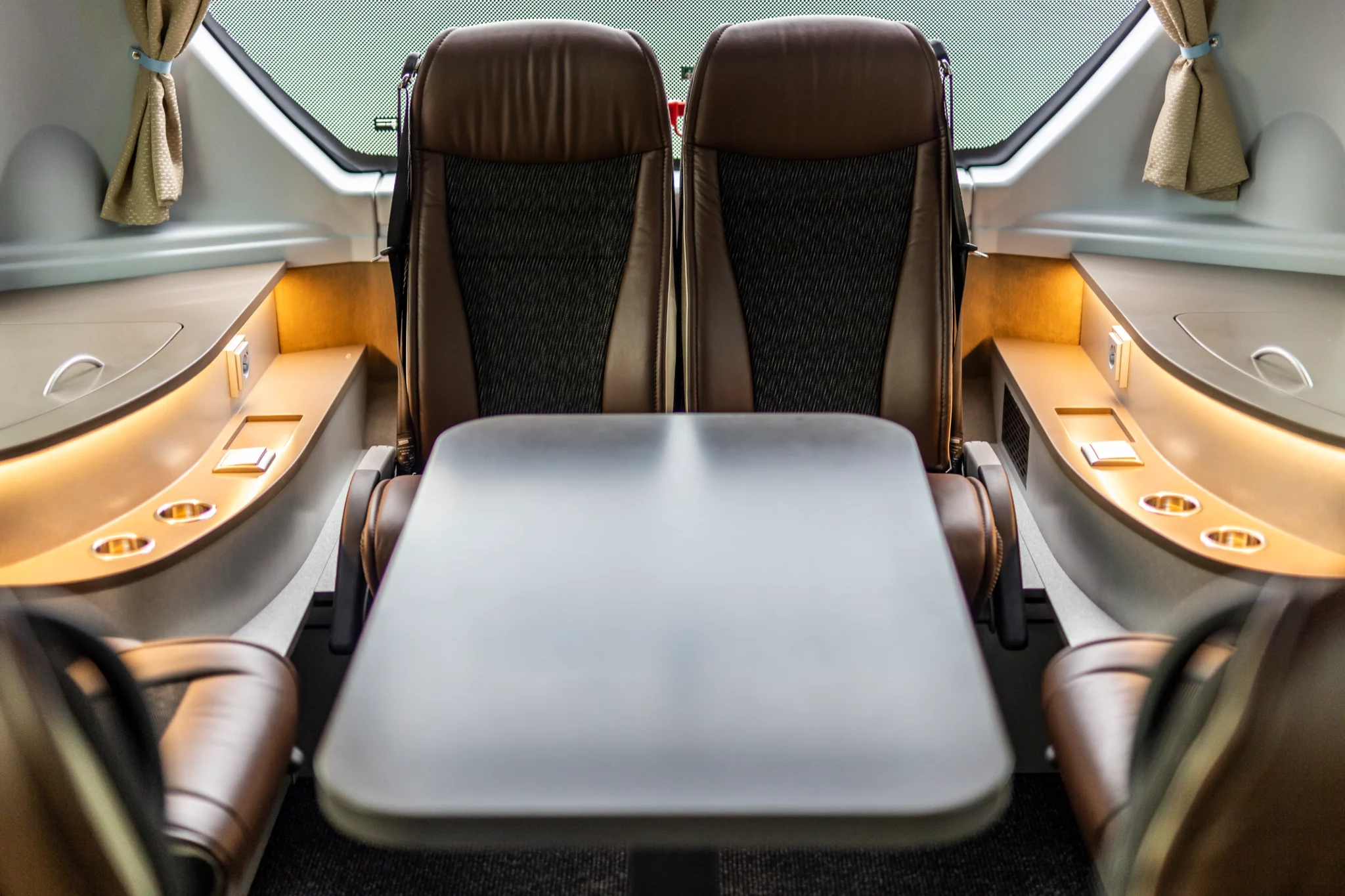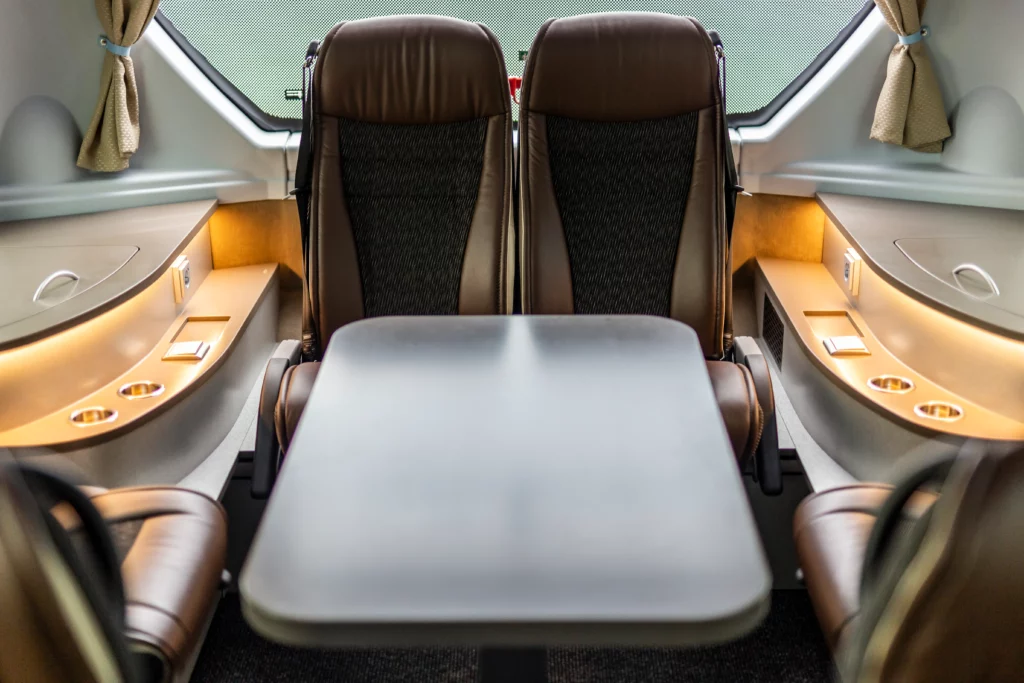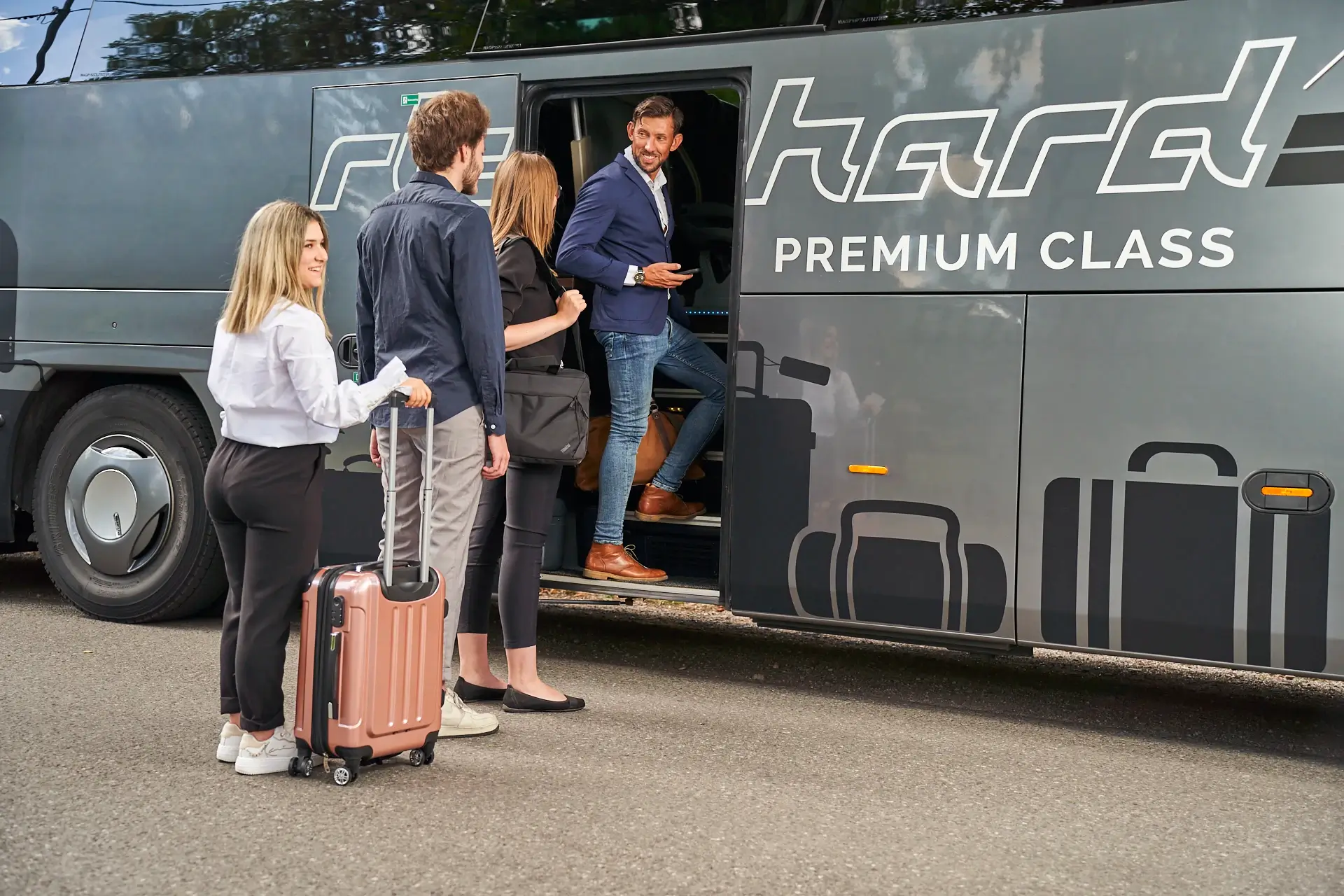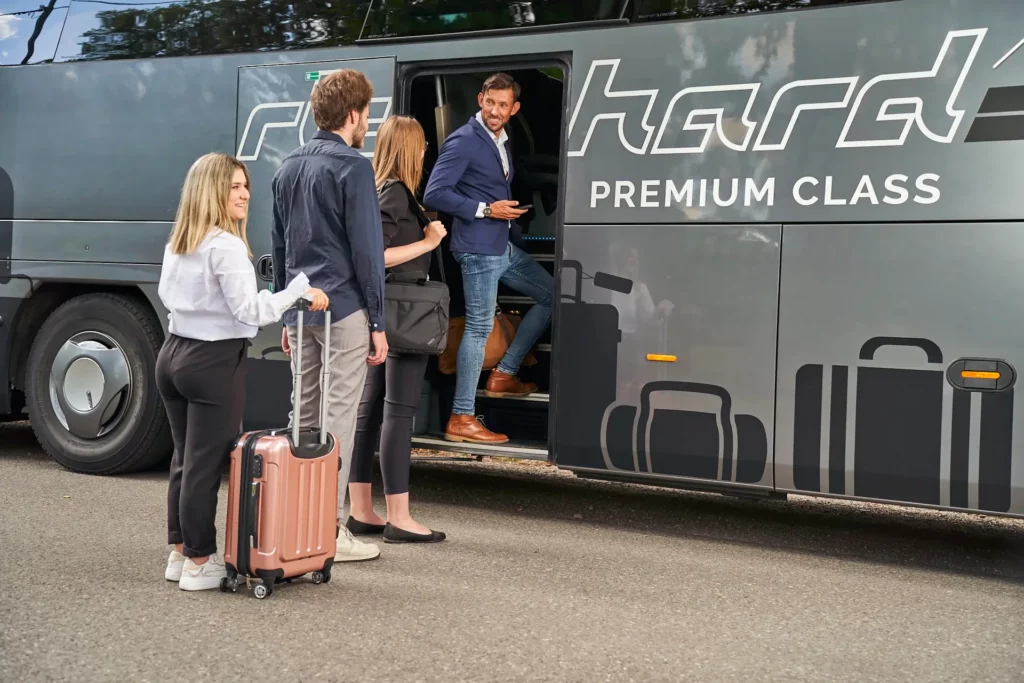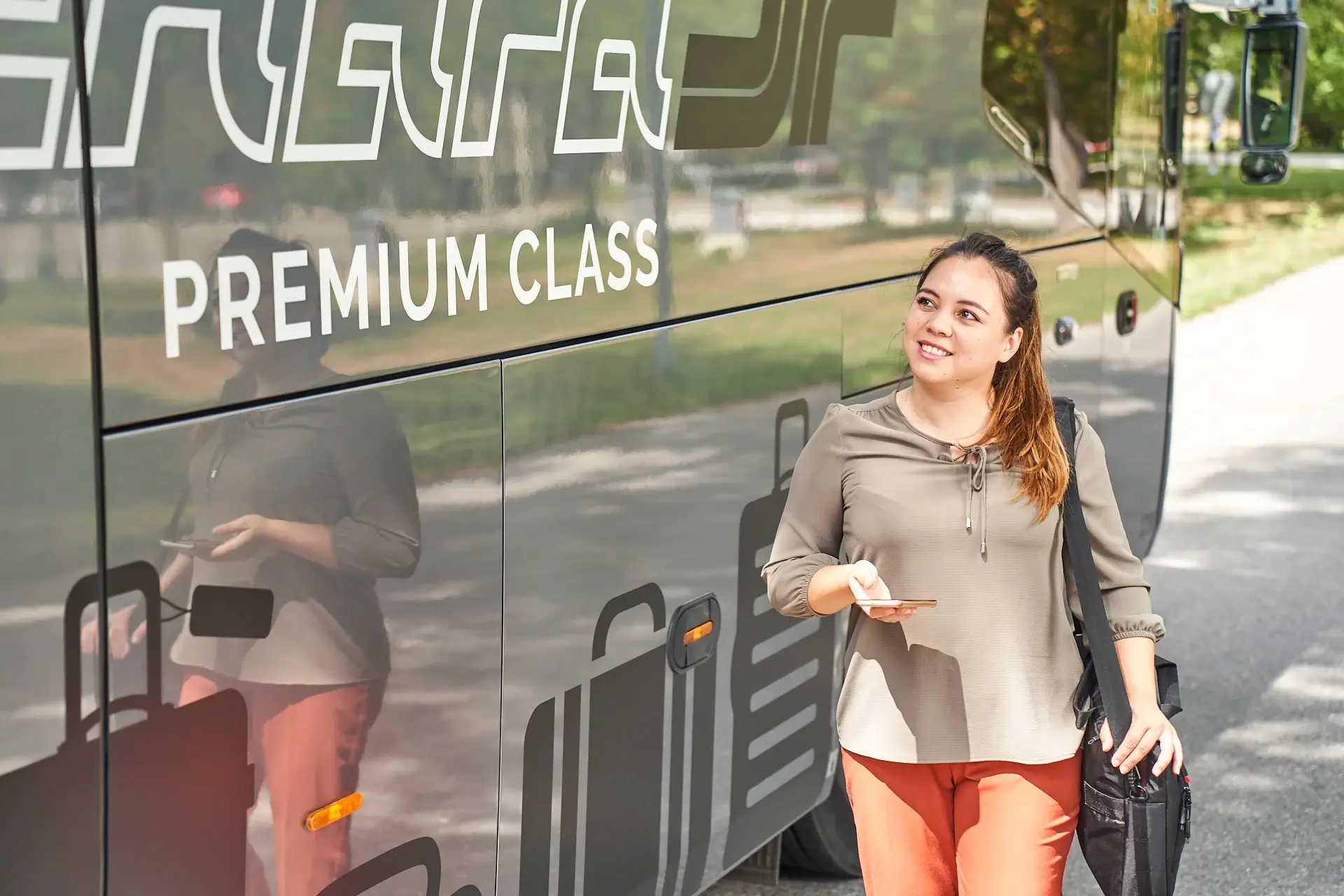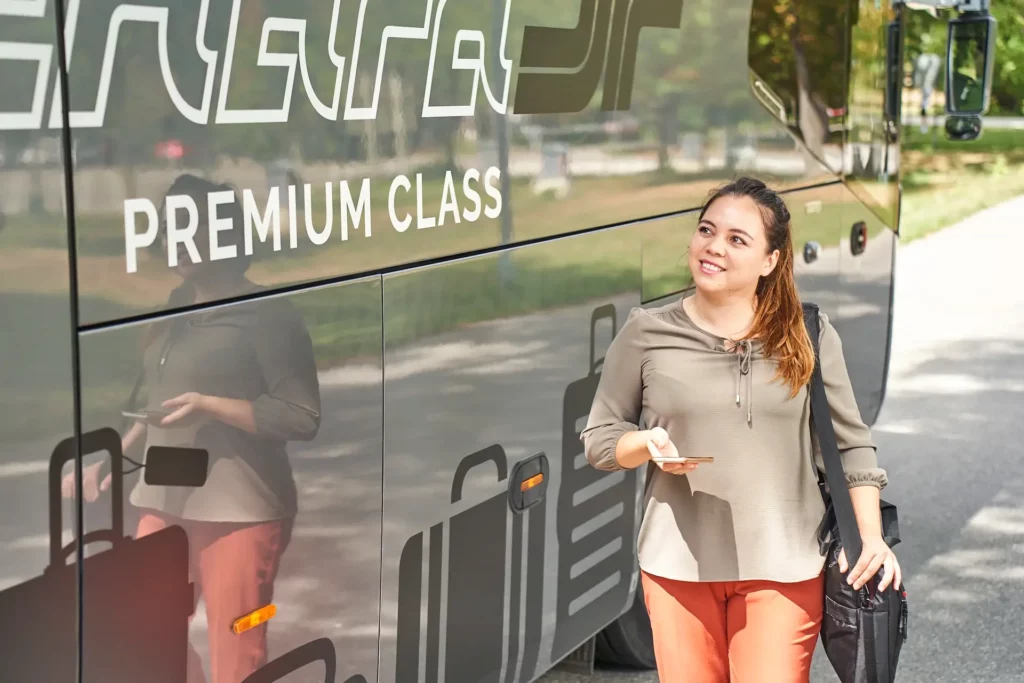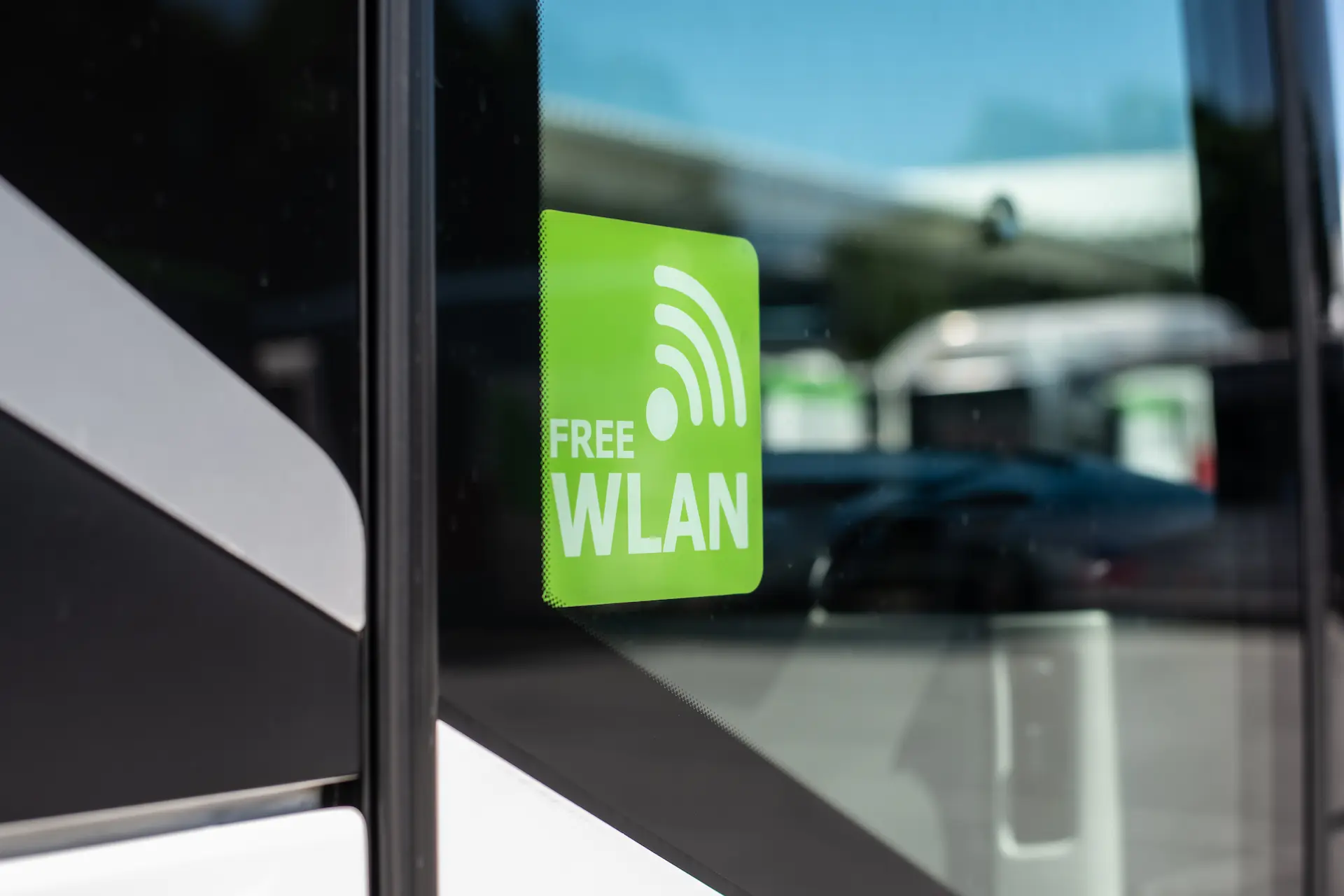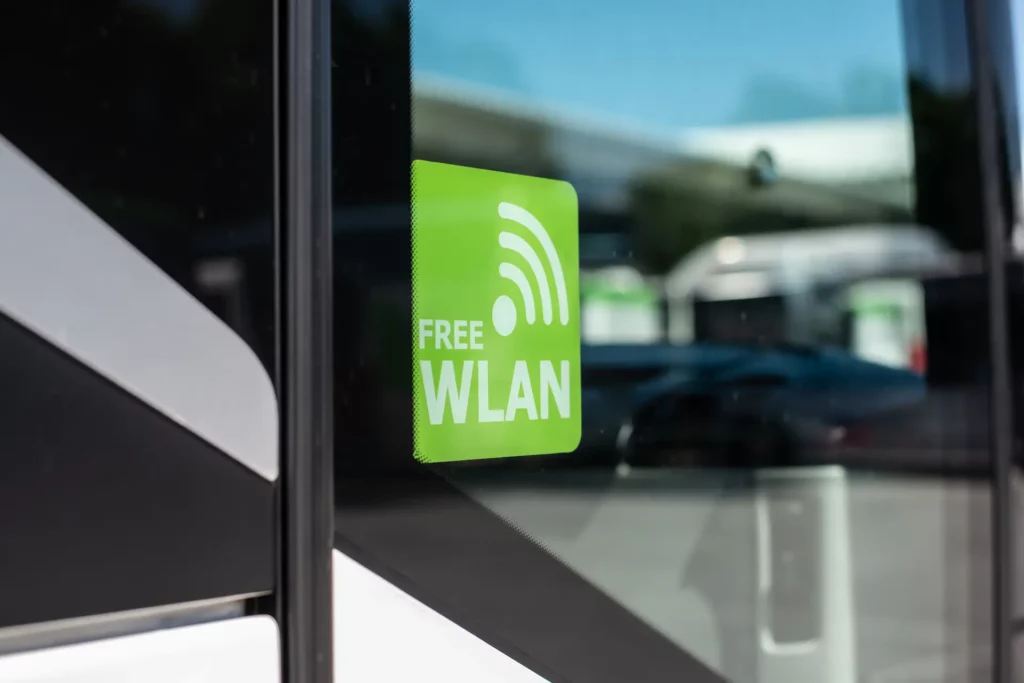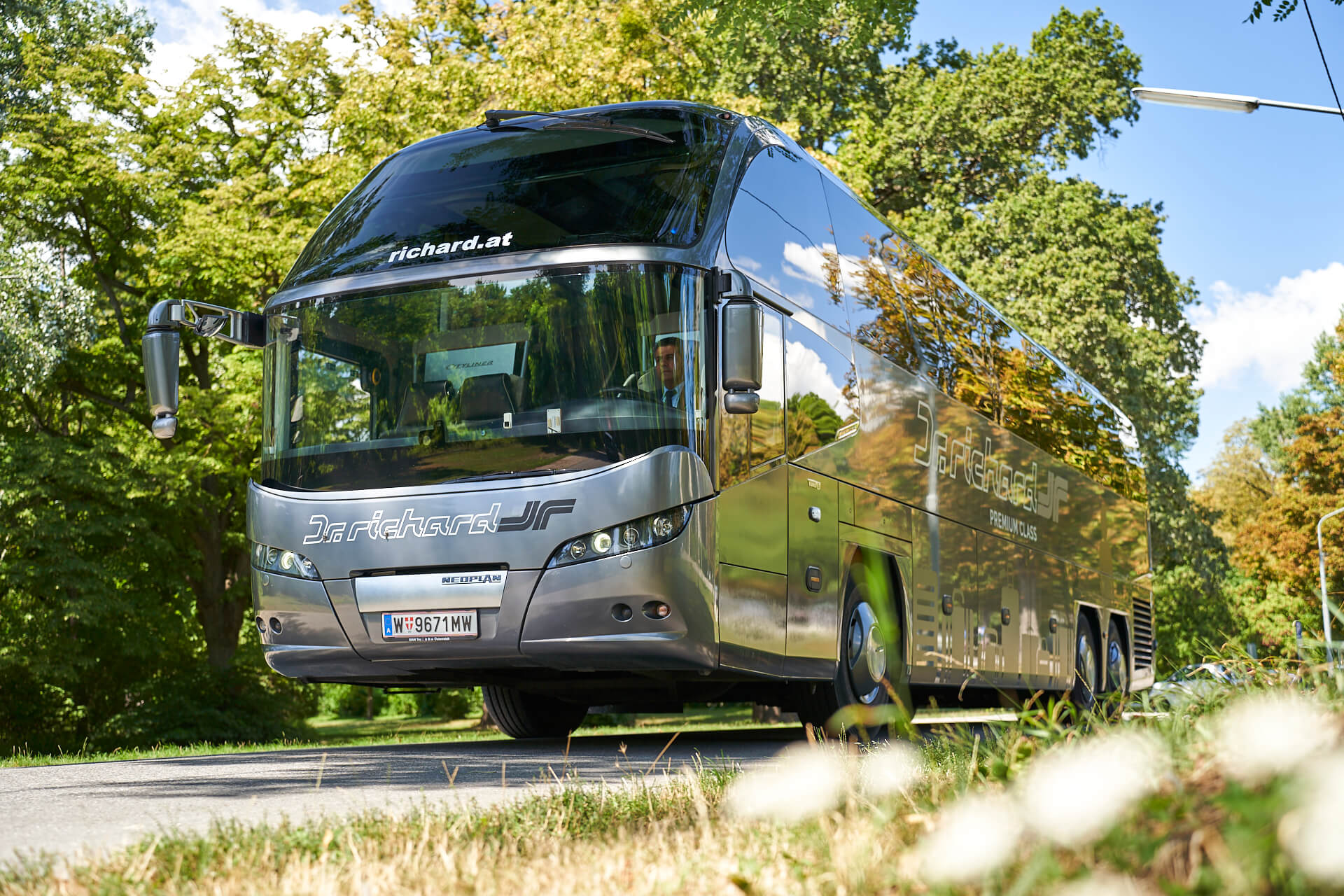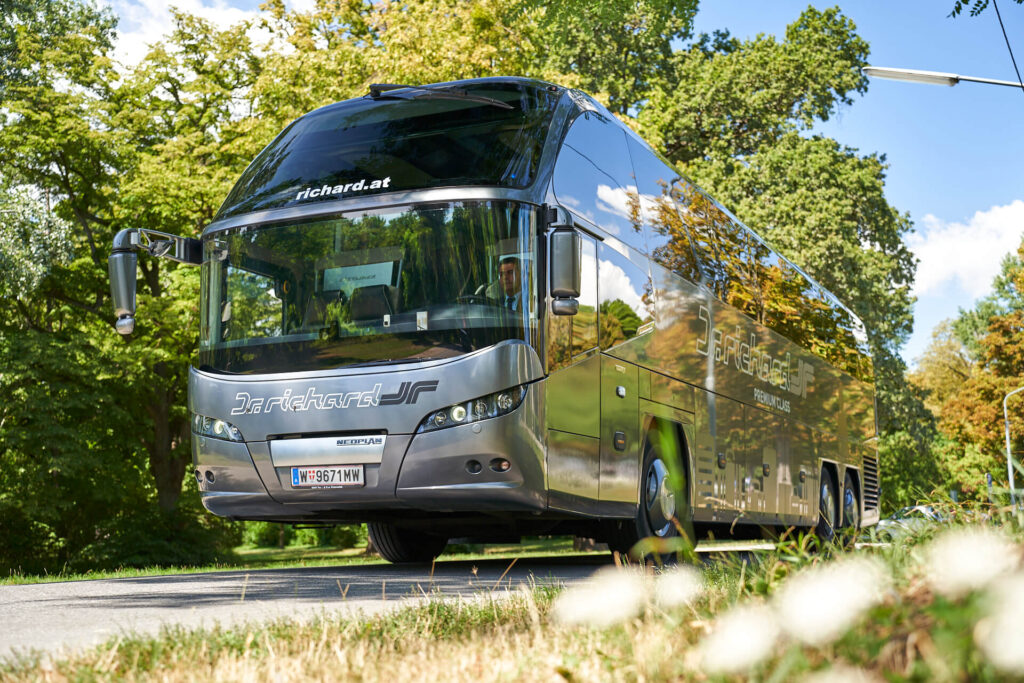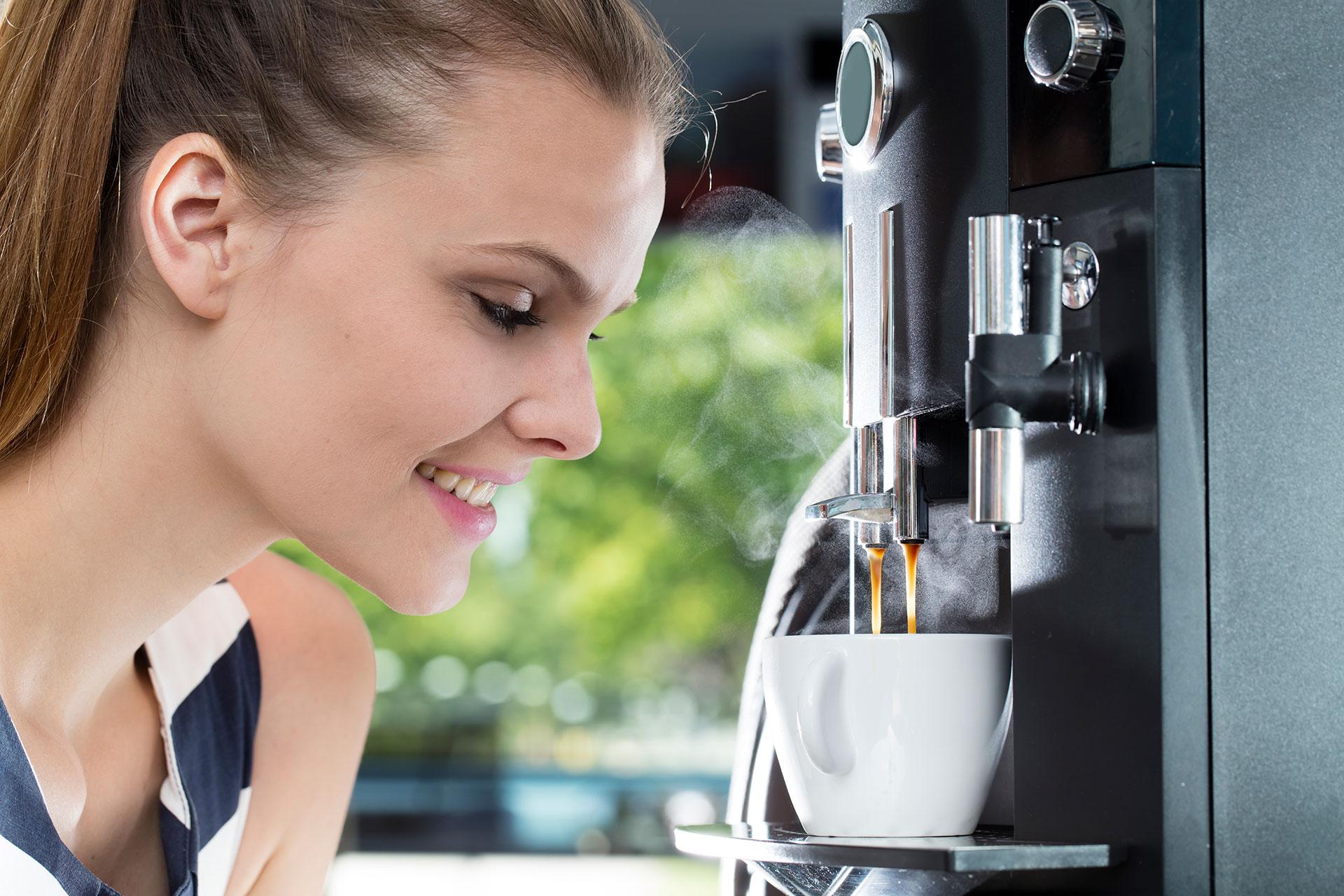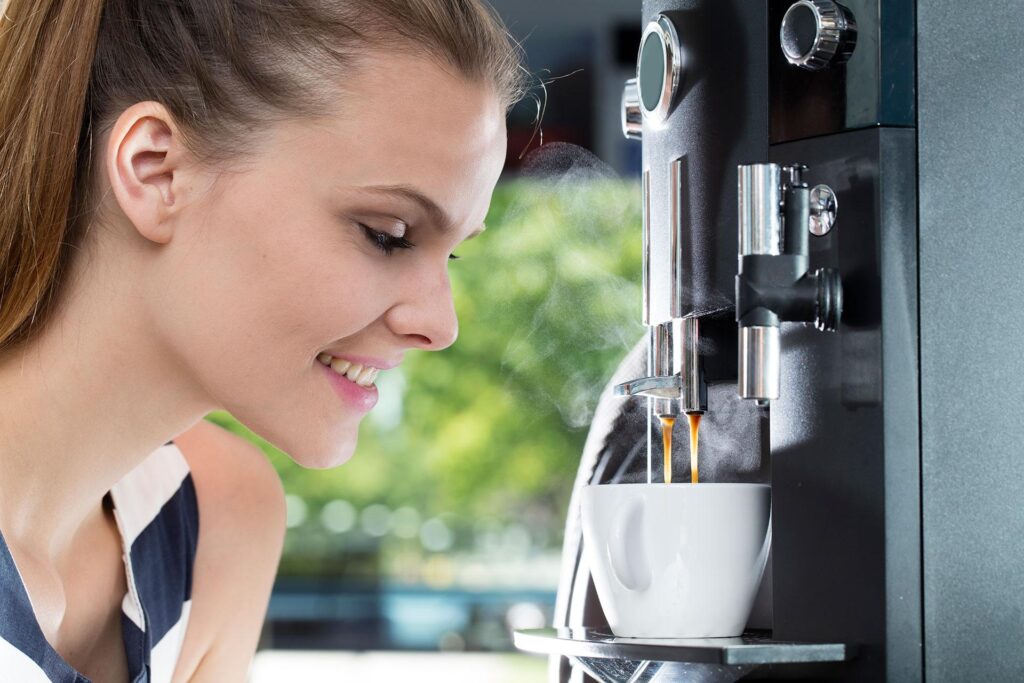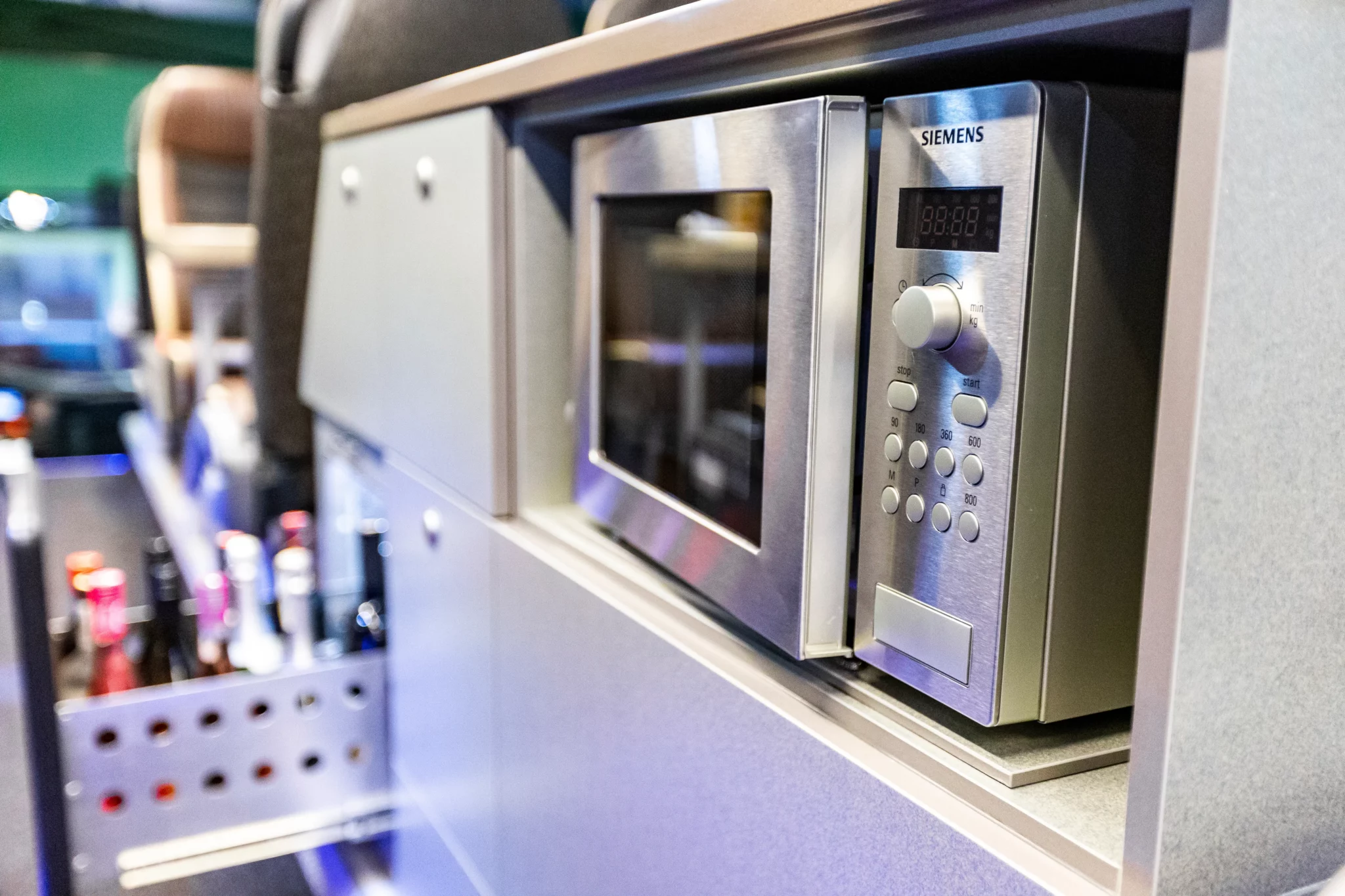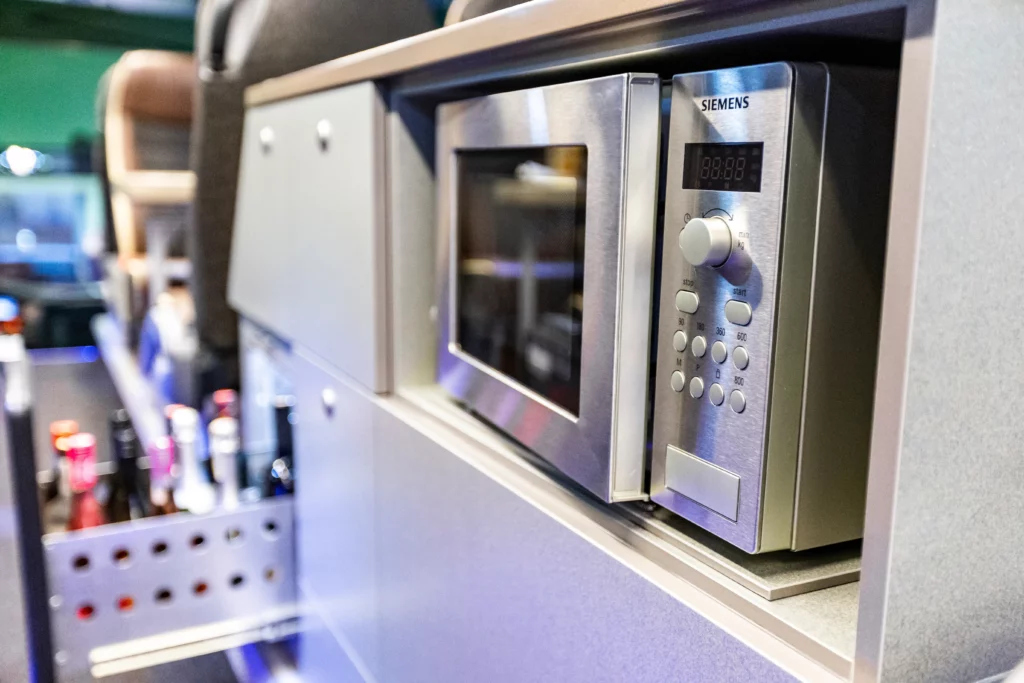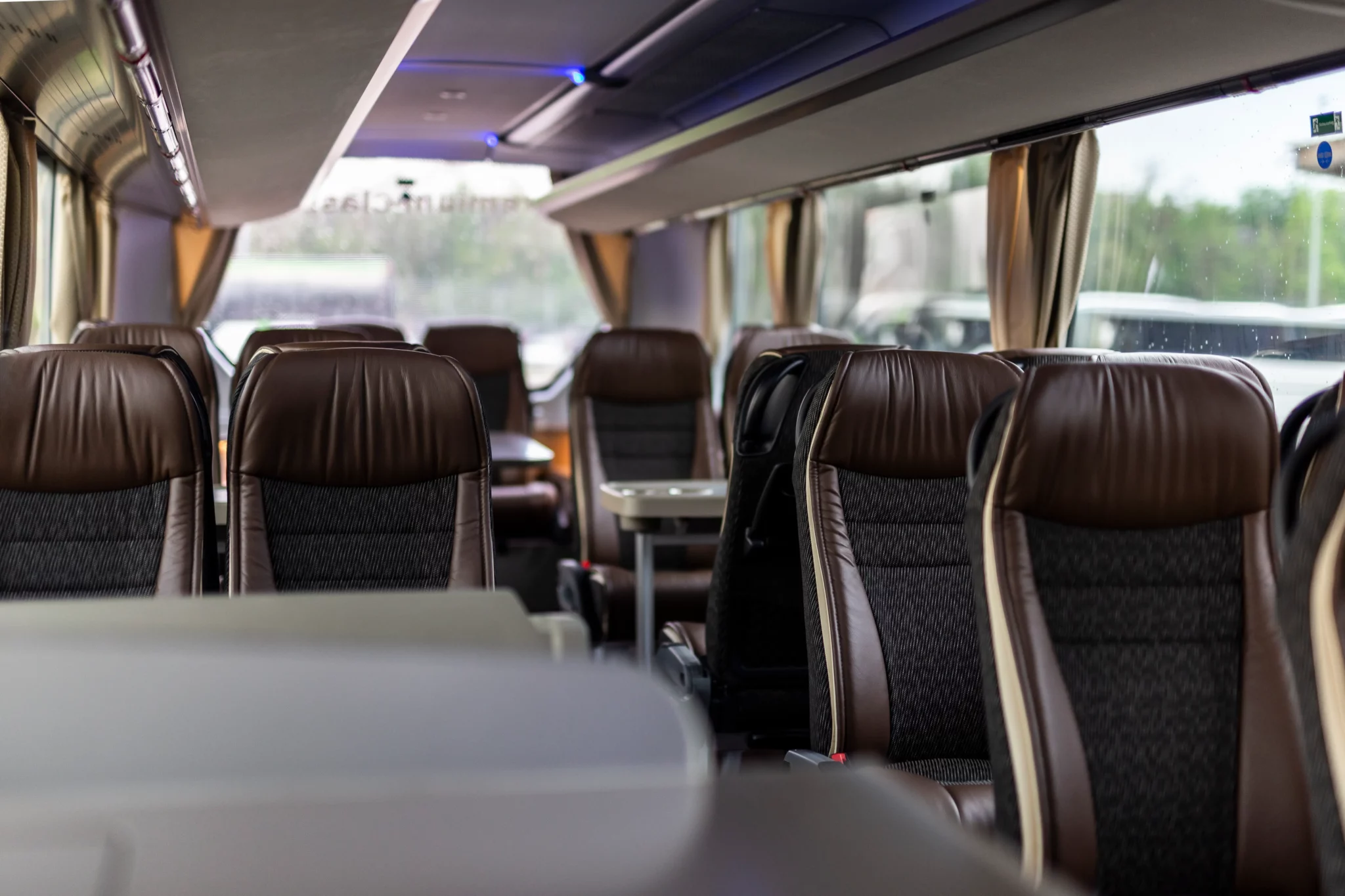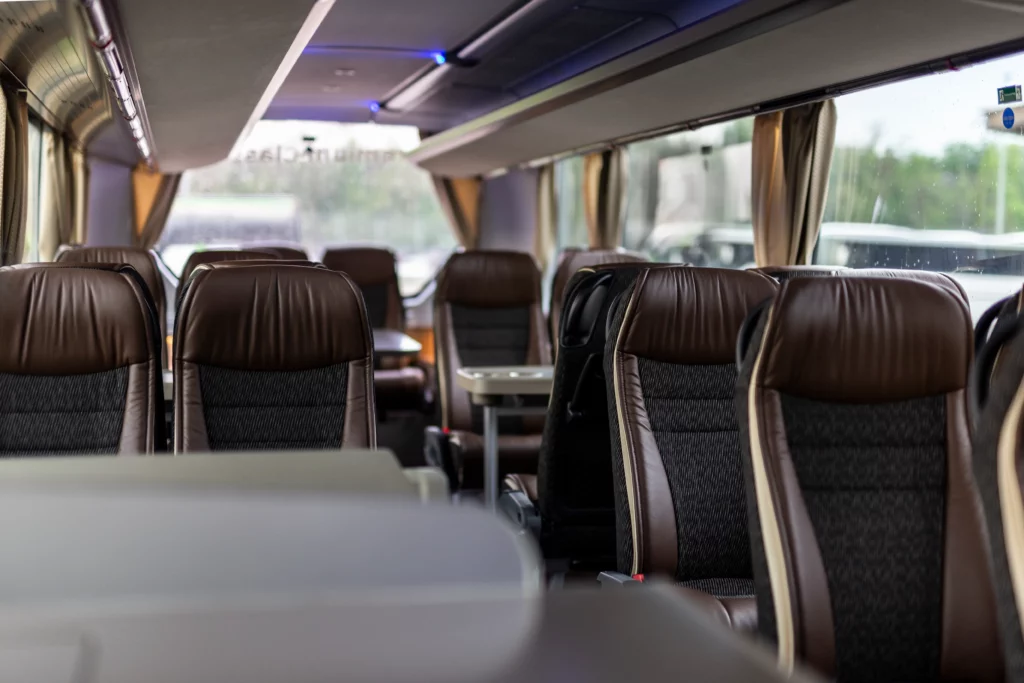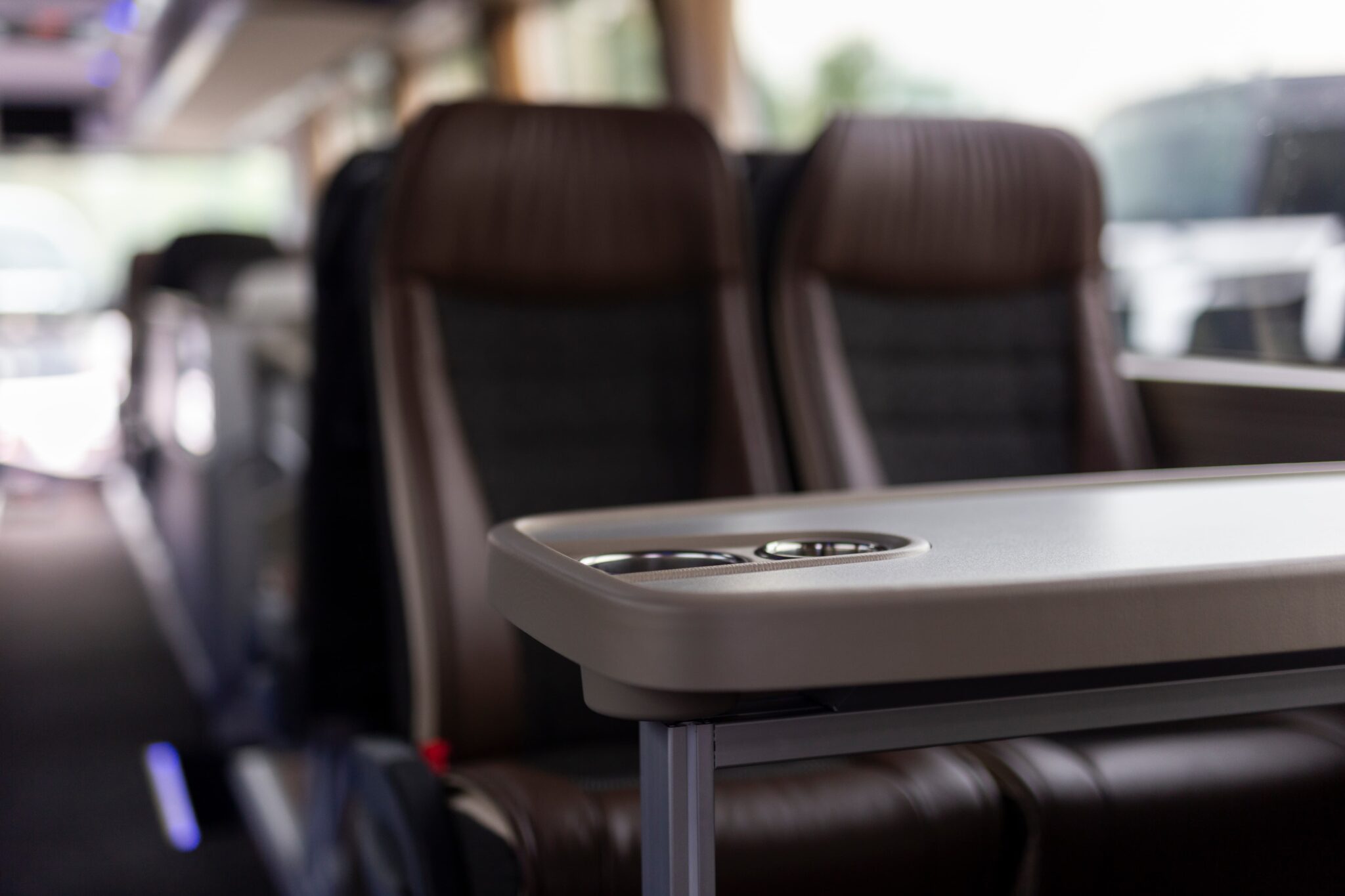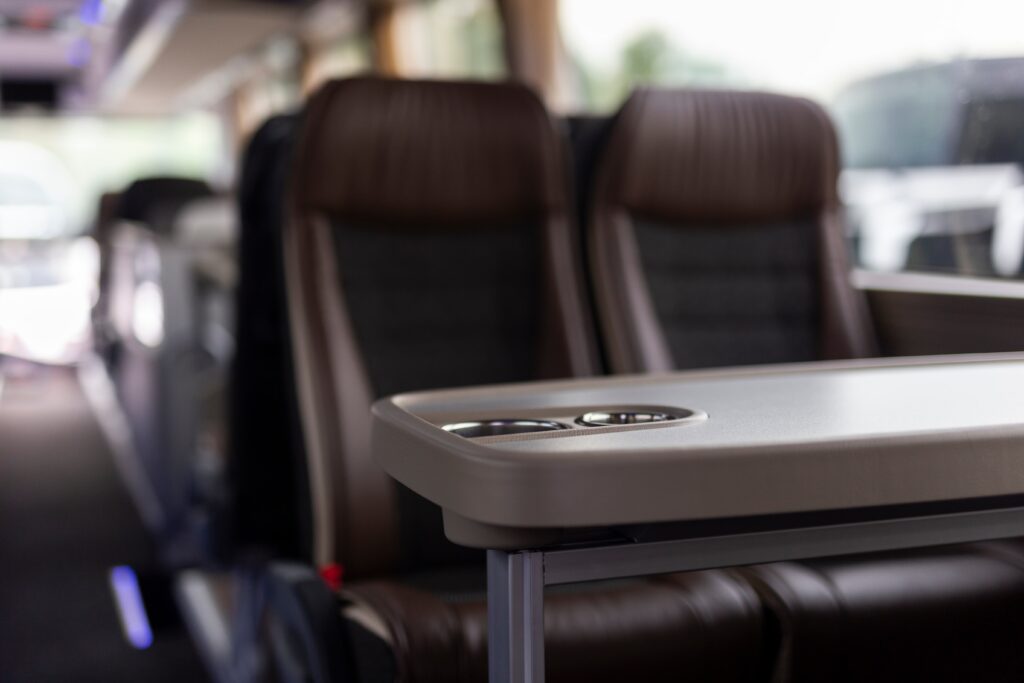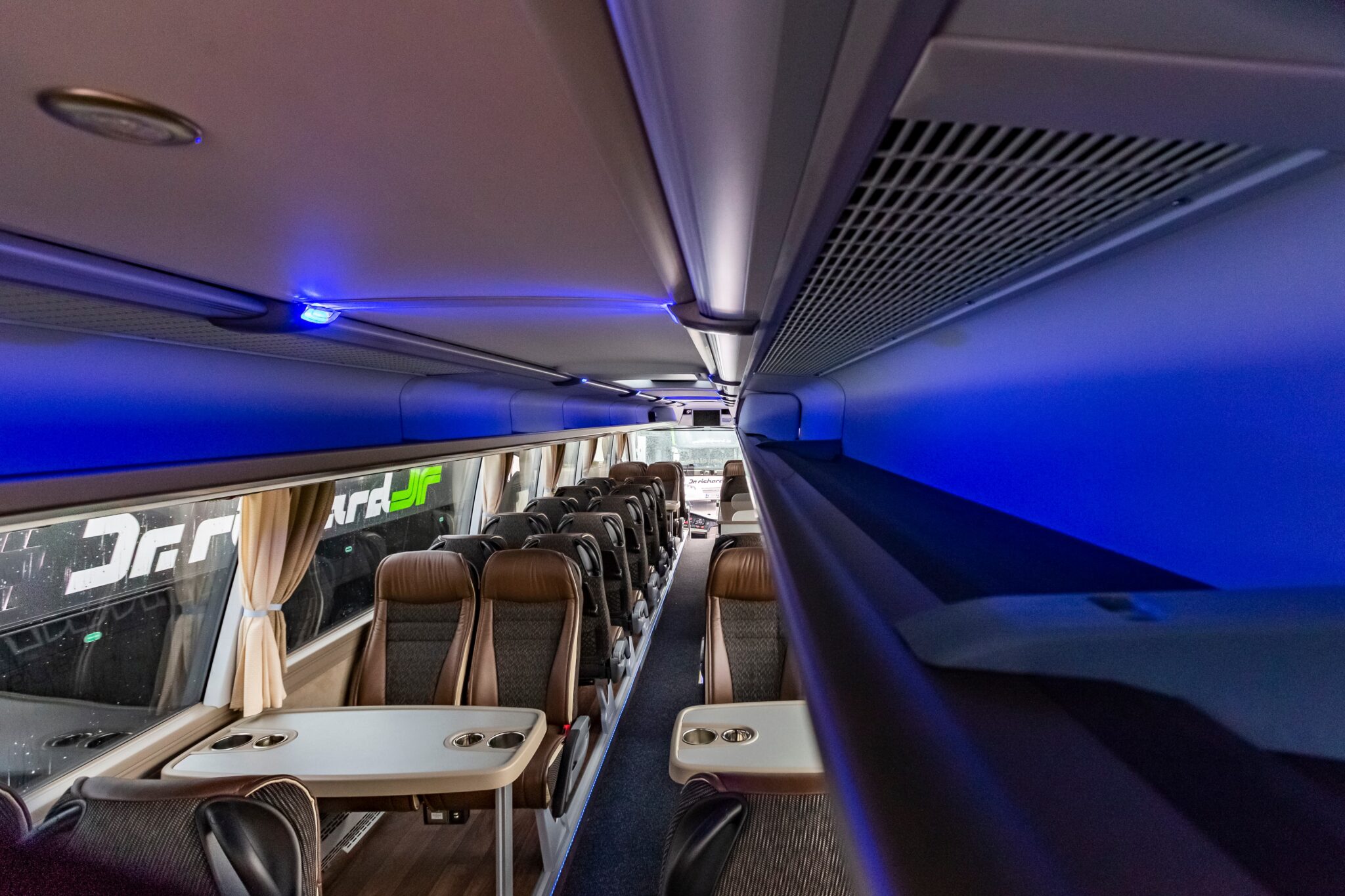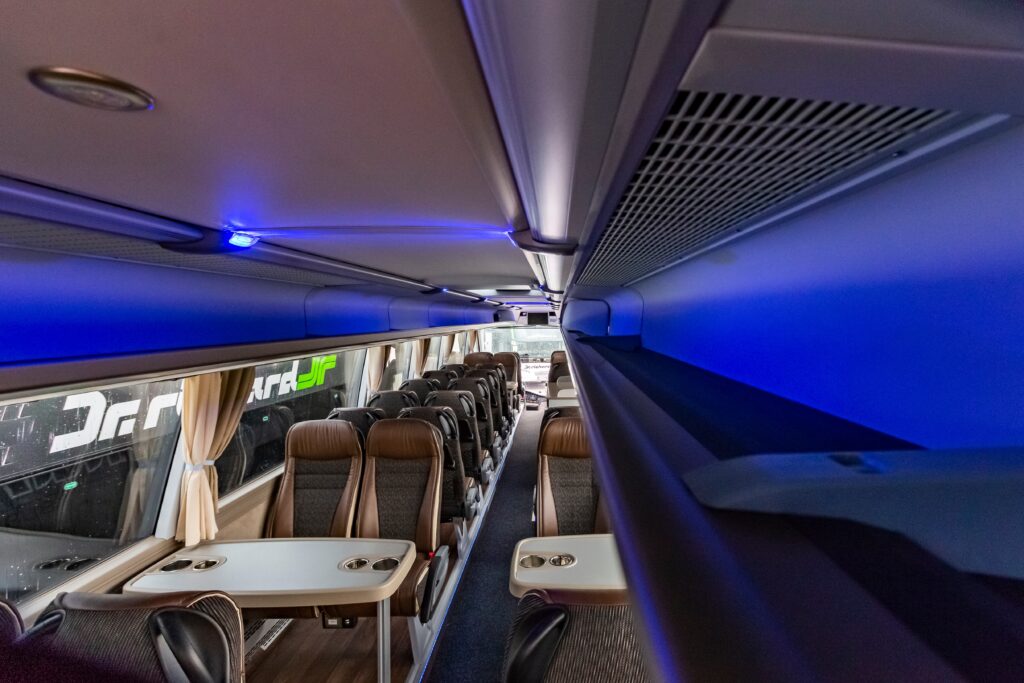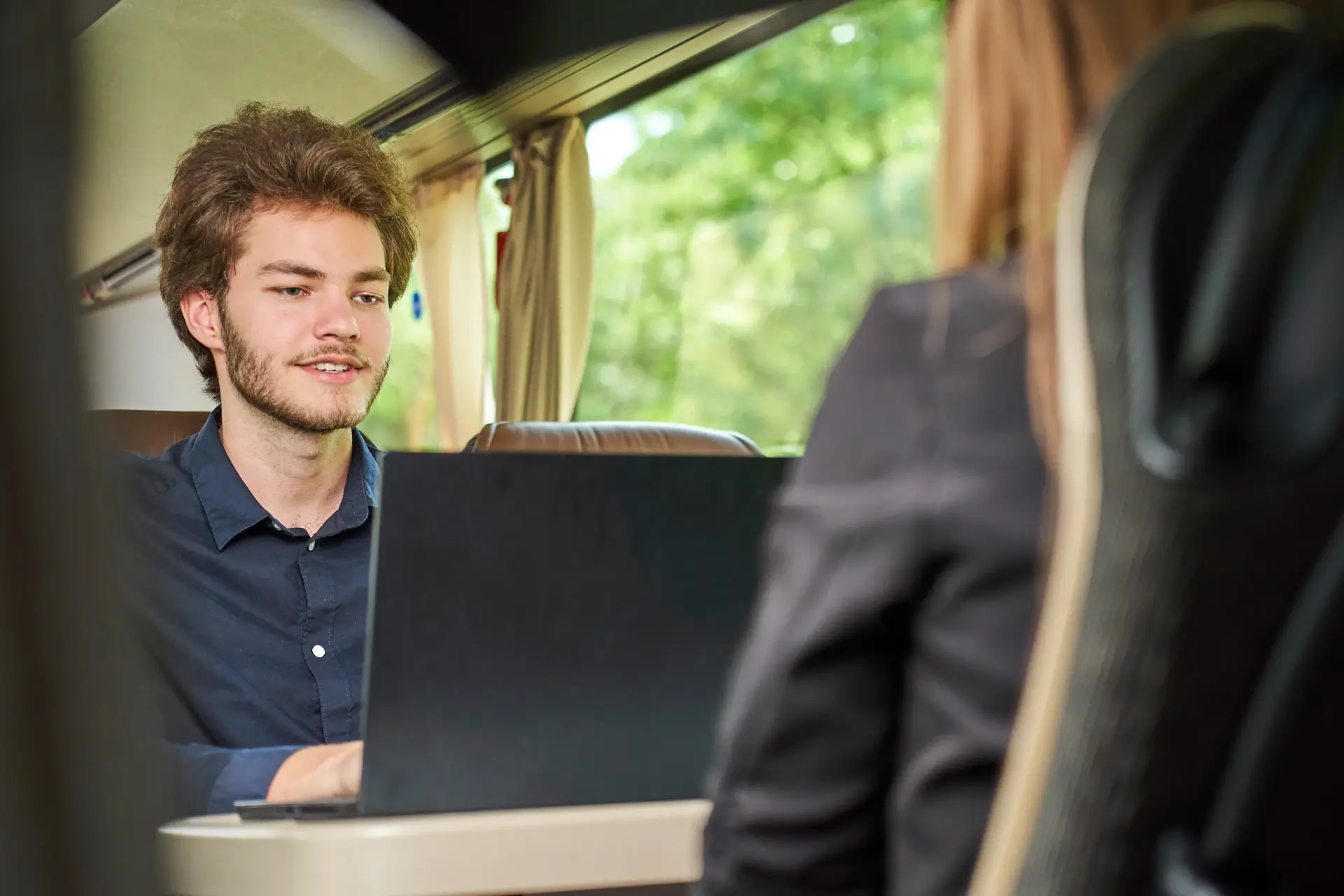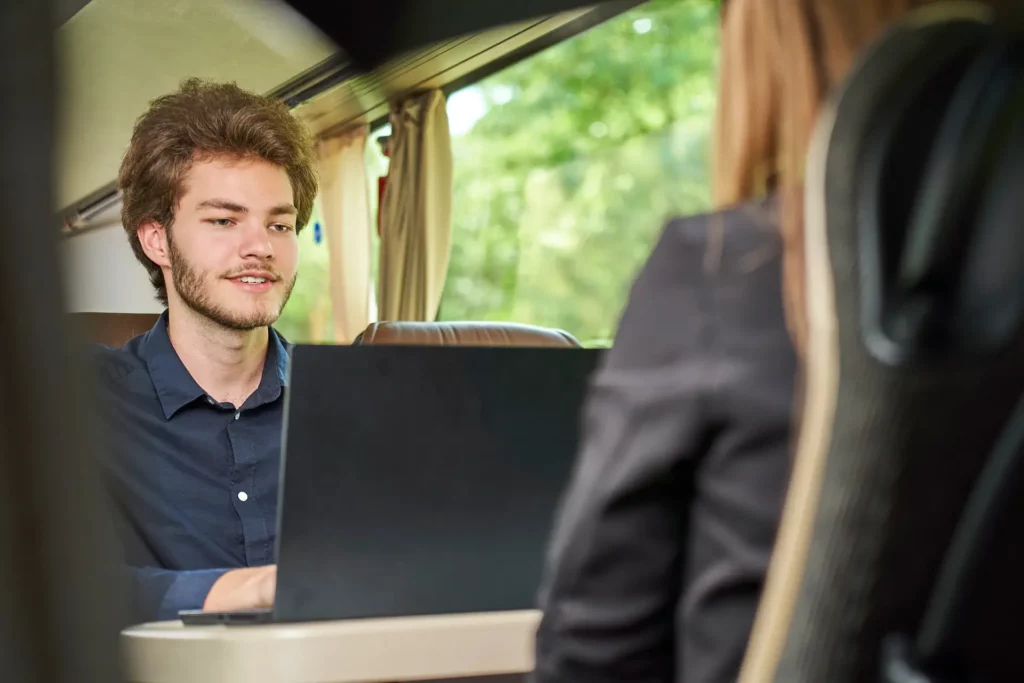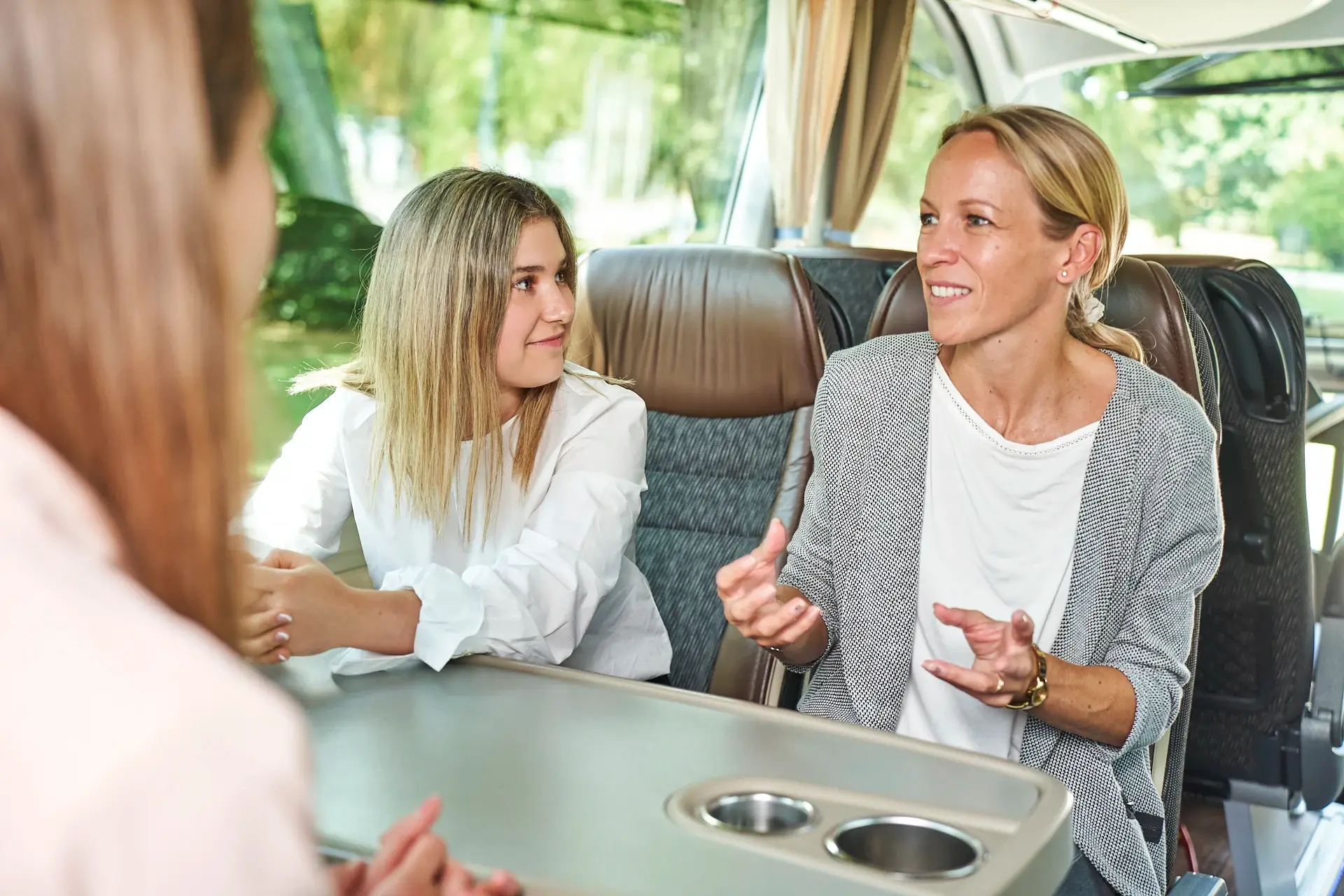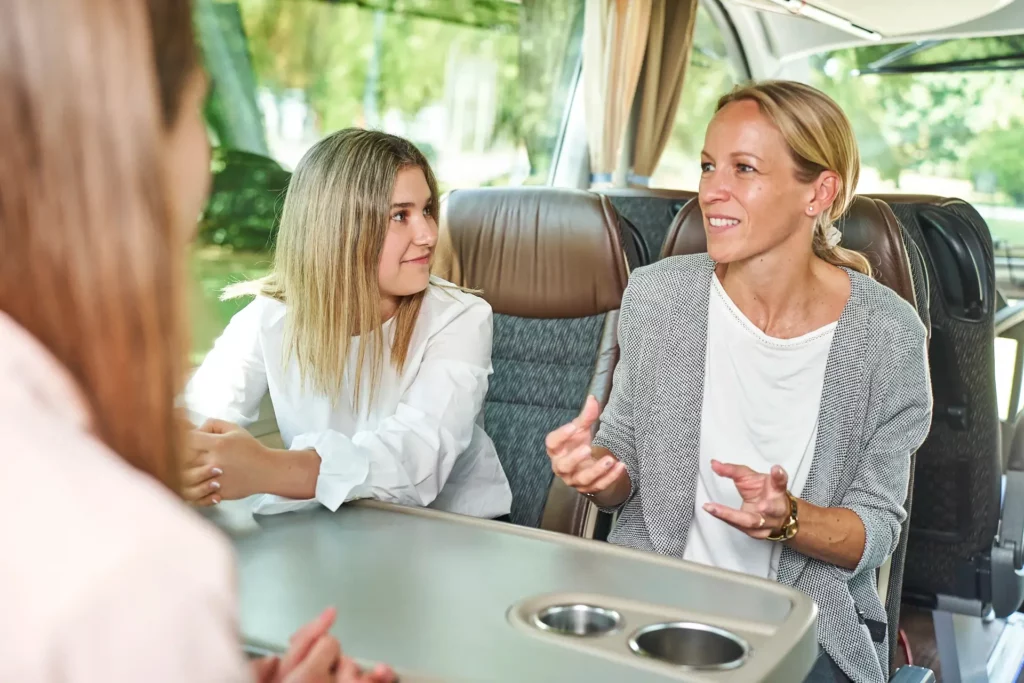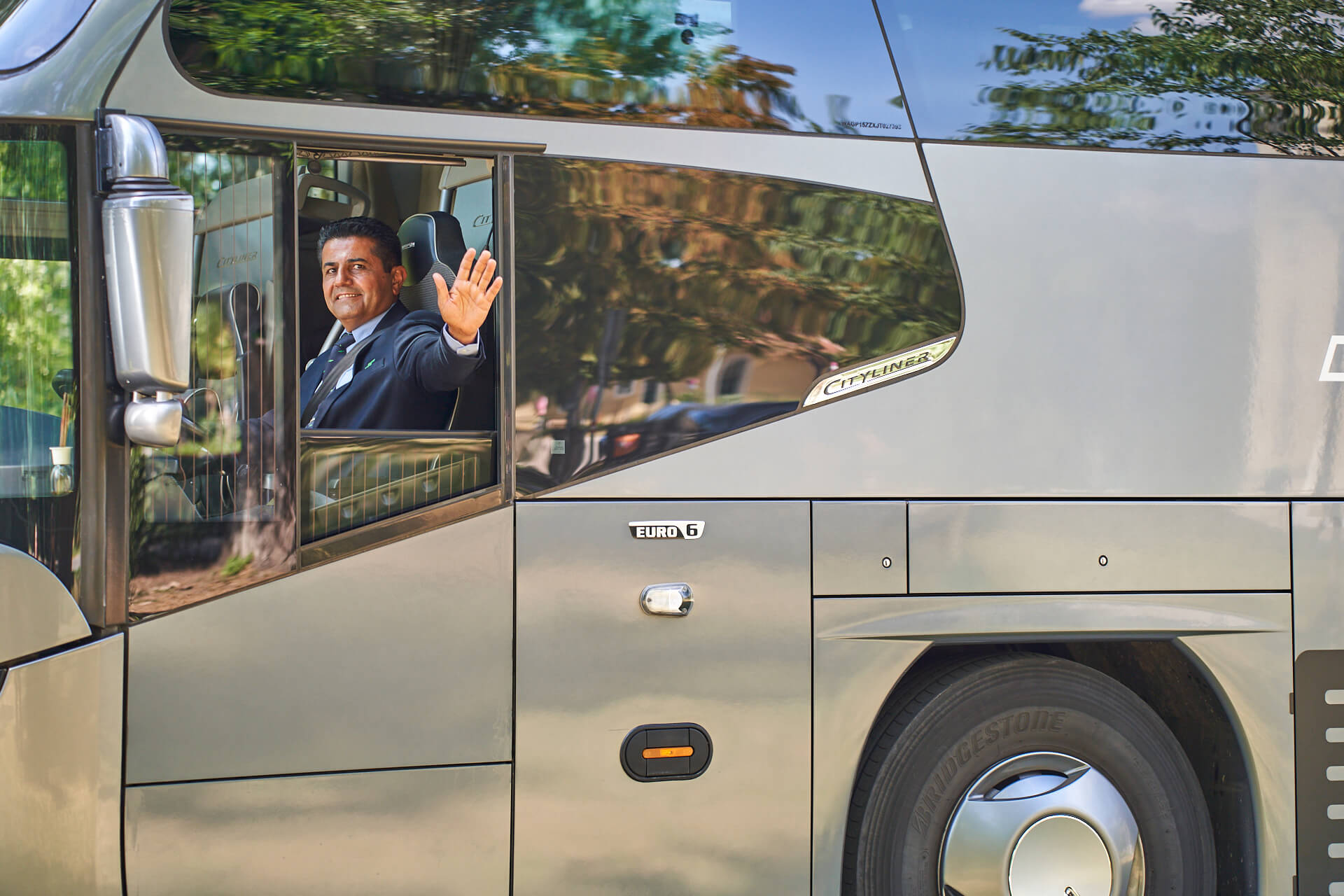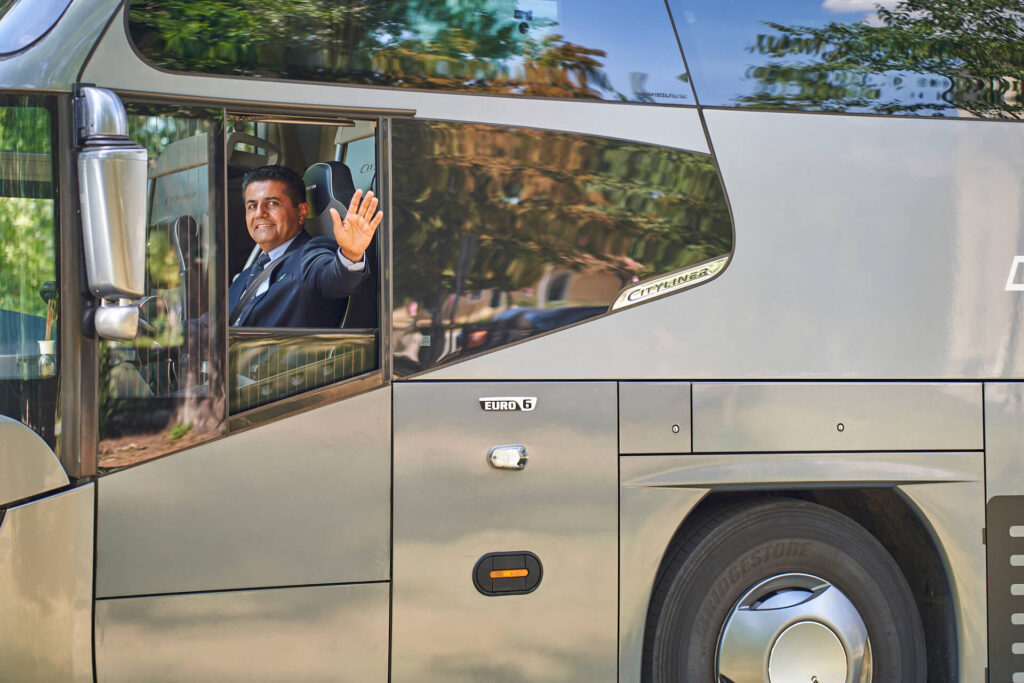 Dr. Richard's Premium Class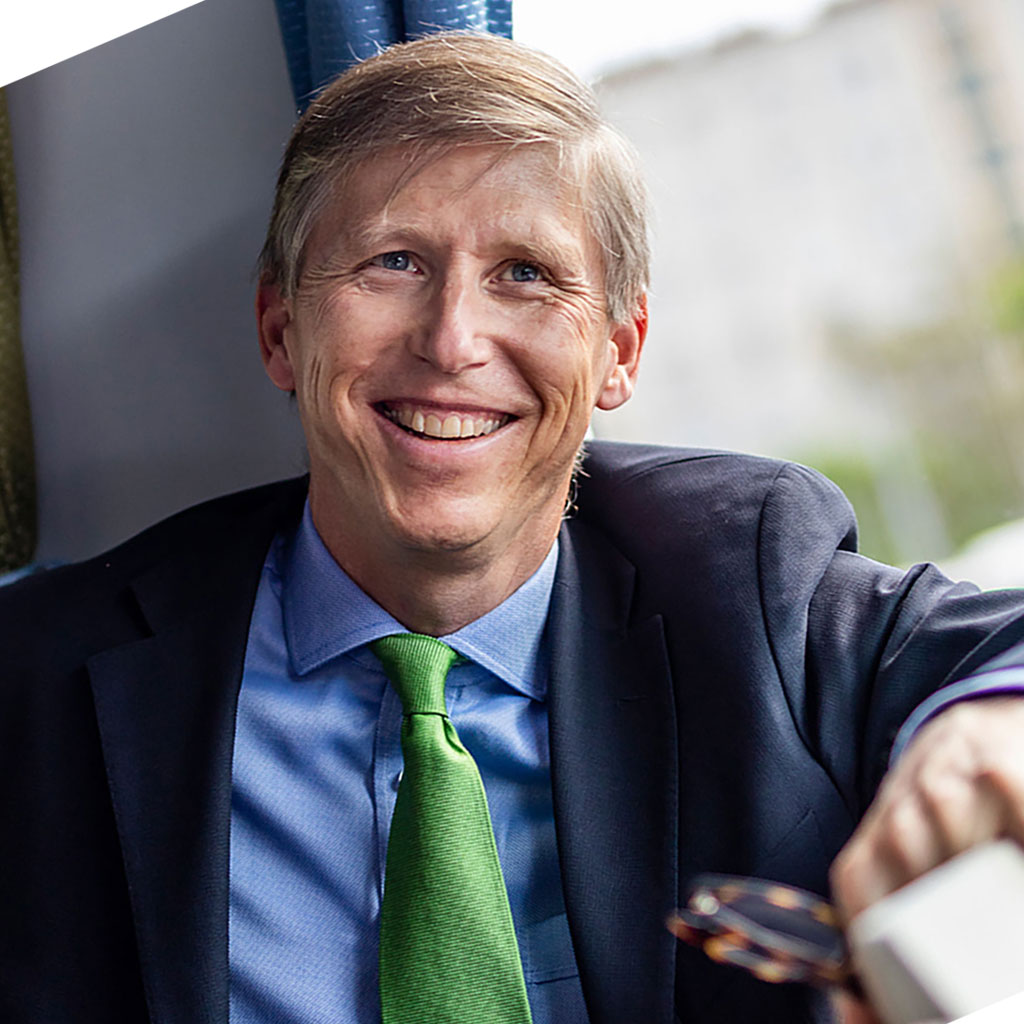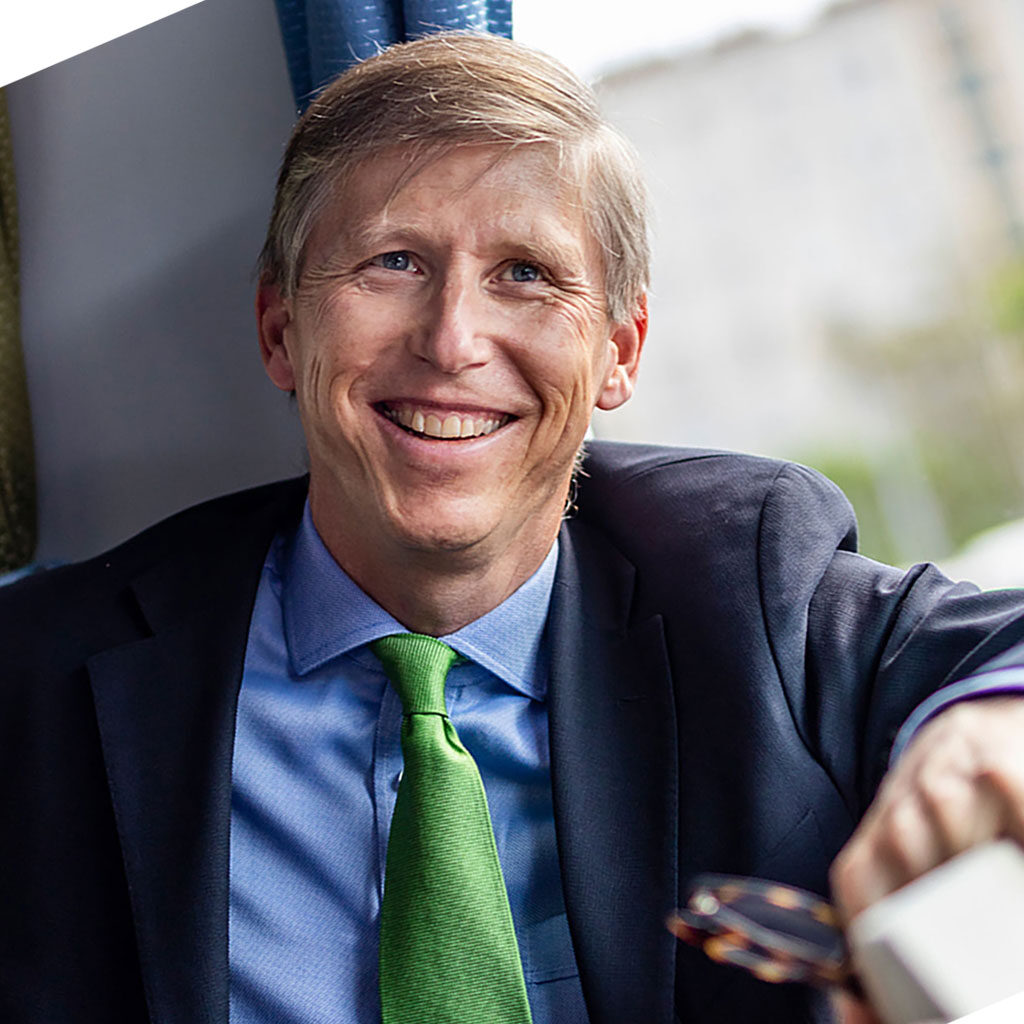 Our Premium Class coaches offer a traveling experience in a class of its own. The luxurious equipment on these coaches leaves nothing to be desired.
Dr. Ludwig Richard